One interesting fact that came out the New York Toy Fair is that Anime is the second highest top selling Funko Pop category. This is honestly no surprise when it comes to popular anime shows like Cowboy Bebop, My Hero Academia, Dragon Ball Z, and Naruto. These shows have such strong following that any collectible given to them is just perfect. Funko has does this before with given uncommon TV shows collectibles and just moving it on over to anime is just an untapped gold mine. My Hero Academia is currently one of my favorite series and I love all the characters Funko is making. A new exclusive figure came out recently with GameStop and he is ready for his time to shine with our newest review.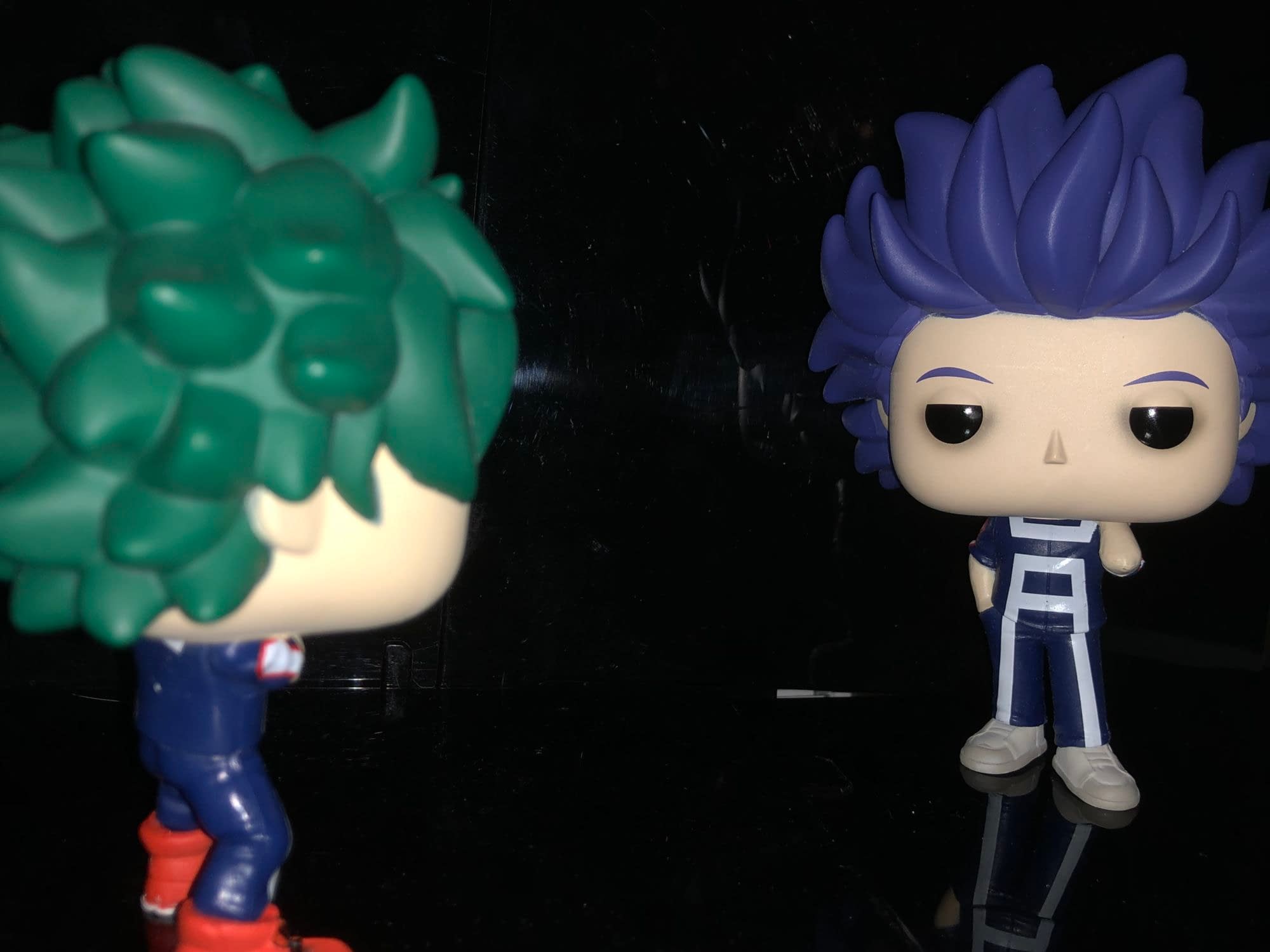 Hitoshi Shinso is here and ready to outshine Class 1A in the U.A.Sports Festival. This is a great choice for a character to get his own Funko figure. He made such a stunning appearance in the first season too. This hero has the power of controlling any opponent who talks back to them. He almost pushed Deku out of the arena but his strong will stopped him. This My Hero Academia Figure is a GameStop exclusive and it does have the sticker on it. Nothing is really special about the package as it is the same as the rest of the line. Check it out below:
Now for Hitoshi himself, he is pretty awesome. His blue spikey hair is on its own level and it's super! The costume is the same as the My Hero Academia Sports Festival too. He is a very basic character but it's nice to see more of these smaller heroes and villains getting their own special Funko Pop. Hitoshi's face is pretty close to that of the anime even in Pop Form. The bags around his eyes are what bring it all together.
This is a GameStop exclusive figure and you can find him located here. I'm sure with the success of the My Hero Academia line we will start seeing more and more figures come out. I can't wait till we have all the members of class 1A out. This series is a great way to continue to bring new characters and moments into the gold and keep the other figures limited and rare. Go Beyond!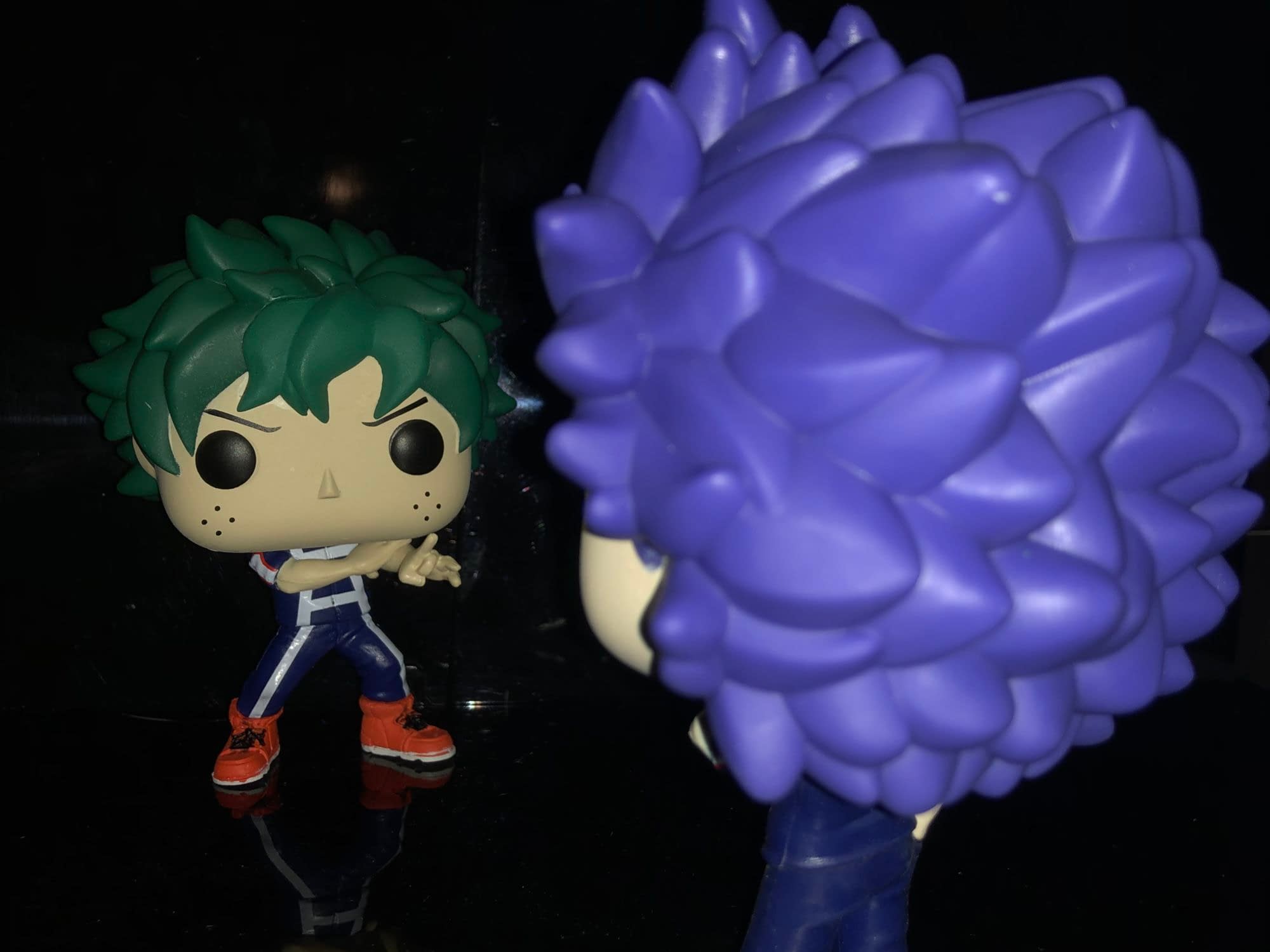 Enjoyed this article? Share it!