New Funko Pops Headed Our Way Featuring Trolls and Mulan
Funko is not taking a break as the new year is only giving us new collectibles. This time we are getting new collectibles from DreamWorks and Disney. First is Mulan from her new live-action Disney film that comes out March 22. We are only getting two new Pop vinyl figures in this wave but both are nicely designed. If your a fan of Mulan then these will be the Funko Pops you need for your collection. Their second announcement is the DreamWorks film Trolls World Tour with a wave of 7 Funko Pops. The troll Queen Poppy will be getting two figures with one being the first-ever Party City Exclusive that features her with a guitar. King Trollex will also be getting two figures with one being a Michaels Exclusive Glow in the dark version. This Troll's wave does include a special chase Funko variant as Branch shows a frown. This is a very lazy chase in my opinion as the only difference is the expression on his face.
The Mulan Funko Pops are available for pre-order already and you can find them here. The Trolls World Tour Funko Pops are also available for pre-order except the two retailer exclusives that do not have releases date just yet. The rest of the wave you can find located here and test your luck for the Chase.
"Happiness isn't something you put inside, it's already there. Sometimes you just need someone to help you find it."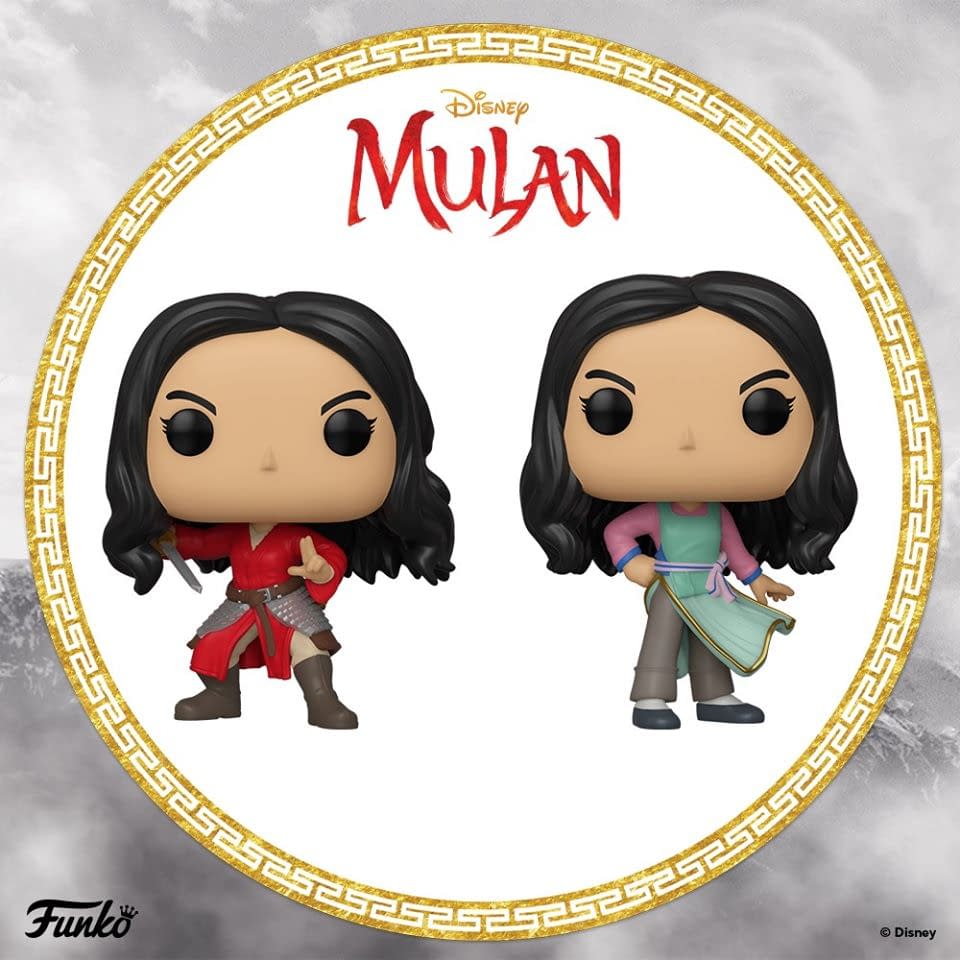 Pop! Disney—Mulan
Go on an epic adventure with the titular character from Disney's live action retelling of the beloved Mulan. Pop! Mulan is a warrior ready to take action in defense of her emperor and home and Pop! Mulan in her everyday clothes is ready for more ordinary adventures.
Coming soon.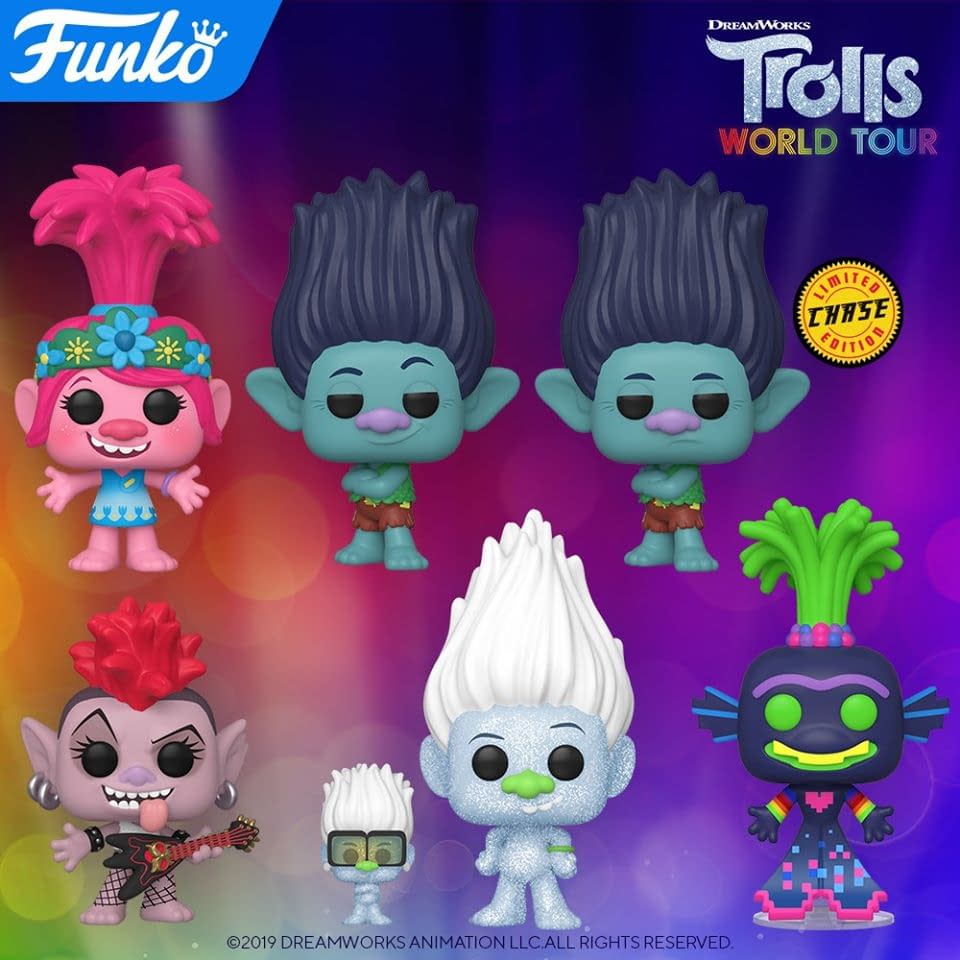 Pop! Movies—DreamWorks Trolls World Tour
Help unite all the Trolls and go on a wild musical adventure with the stars of DreamWorks Trolls World Tour. Bring home Pop! Queen Poppy, Pop! Queen Barb, Pop! Branch and Pop! Branch Chase, Pop! King Trollex and a glow in the dark Pop! Guy Diamond with Tiny Diamond.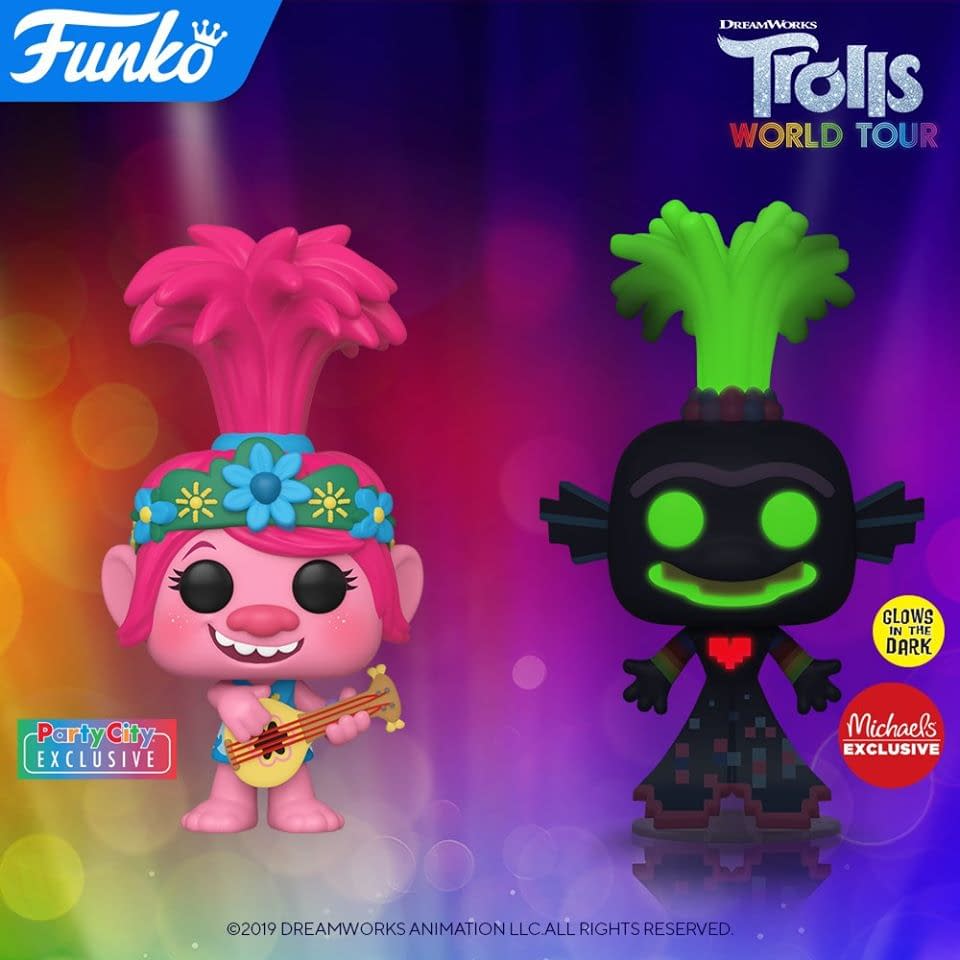 Pop! Queen Poppy with a guitar is a Party City exclusive. A glow in the dark Pop! King Trollex is a Michaels exclusive.
Coming soon.