Posted in: Collectibles | Tagged: Brian Keene, edward lorn, nocturnal readers box, stephen king
---
Nocturnal Readers Box Subscription Service Shuts Down Social Media Amidst Customer Complaints
The Nocturnal Readers Box is a monthly subscription box service shipping horror-themed books and merchandise for the price of $35 per month plus shipping and handling. According to their website, each box contains at least two books and one exclusive art book, plus additional items at a minimum of seven items per box, including products like enamel pins inspired by the work of horror authors. Some of the books might be signed by the authors. And a special Stephen King box offered a custom-printed version of Salem's Lot. Created by the husband and wife team of Jessica and Vincent Guerrero, the About Us page on the Nocturnal Readers Box website describes the company and its mission as follows:
Jessica and Vincent are the founders of the Nocturnal Reader's Box. We are a Veteran owned company that simply loves everything dark! We decided to create this opportunity for our customers for the same reason that many other small businesses are started every year, we wished that something like this existed. Because the book boxes that are out there currently are ones that involve only Young Adult, we decided that everyone should be able to get a book box that has a bit of mature content and items that are not coated in glitter. That's when we began sourcing ideas and publishers. We pitched the idea to many of our friends and family and the response was overwhelmingly positive. We could not believe that no one had thought of doing this yet. We have been working tirelessly to curate the perfect items for our boxes, and made sure that every item that is put into the box is usable. Thank you for your support and we hope to build a great community around The Nocturnal Reader's Box.
On their website, the company posts videos of happy customers unboxing the product…
But Nocturnal Readers Box of late has been the subject of numerous complaints about late or nonexistent shipping, changes to the company's terms of service, missing or different-than-advertised items, and purportedly non-existent tracking numbers. We spoke to several dissatisfied customers about their experiences. A common theme was support in the company's mission and sympathy for Vincent Guerrero's plight, at least initially, after Guerrero reported in a June newsletter that he was hospitalized for mental health issues. Some even described Guerrero as a visionary, though perhaps one who takes business too personally. But as the months wore on, with many customers still not receiving their orders and Guerrero offering what many felt were unlikely excuses, goodwill seems to have eroded.
Many complaints can be seen in places like the website of the Better Business Bureau, on GoodReads, or in the case of a special Stephen King Salem's Lot box featuring a custom printed copy of Salem's Lot, in a massive thread on a Stephen King Dark Tower fan forum. They could also previously be found on the company's Facebook and Twitter pages, but both social media accounts have been closed with no explanation, at least for the time being. Some have described the company's responses to complaints on those pages and in emails as defensive or confrontational. In more than a few reported cases, requests for refunds were answered with a direction for customers to file disputes with their banks. In many of those cases, according to customer reports, such disputes have been successful.
In the past two weeks, the furor has reached a fever pitch, aided greatly by the reporting of horror author Edward Lorn, who published a 40-minute YouTube video covering the allegations in-depth and backing it up with evidence posted to his blog and Twitter account, including screenshots of an interview with Vincent Guerrero and screenshots of changes to the Nocturnal Readers Box terms of service. In the video, Lorn reads from newsletters sent by Nocturnal Readers Box and written by Vincent Guerrero.
In his interview with Guerrero, Lorn brings up customer complaints, to which Vincent denies "attacking" customers on social media, claims any existing screenshots of such are "falsified," and accuses Lorn of releasing "false information" before warning Lorn to "legally, make sure what you're saying is true," though Guerrero insists that is not a "threat." However, the conversation continues, with Guerrero disputing most of the complaints and insisting that though not all requested refunds had been sent out, the company continues to do so. Indeed, several posts in the various forums mentioned above do seem to show at least some customers have received refunds if requested. Lorn says his intention in making the video, which is not the normal type of content produced for his channel, is to inform customers about the issues and to potentially help customers receive the products they paid for. You can see Lorn's screenshots below:
But it's the newsletters, archived in screenshots on Lorn's blog, which serve as the best timeline of the entire affair. One dated June 18th claims that the company's entire staff was out of the warehouse with the flu and unable to get boxes shipped. A June 24th email says Vincent Guerrero was away dealing with mental health issues, and he's the only one authorized to ship boxes. On June 30th, a message from Vincent Guerrero describes those issues and says that Guerrero will be home from the VA hospital the following Wednesday and will begin shipping June's boxes. A July 8th email says the boxes are ready to ship and preparation will begin, but shipping can't start for six days. Then, on July 24th, the following newsletter went out to subscribers:
A July 31st newsletter claims things are back on track for the June boxes, though apparently DHL has lost track of half the shipments in its system, a matter which will be rectified. The July boxes are ready to go, and the Stephen King box production is underway. But on August 3rd, the matter with the June boxes was still not entirely resolved.
And then on August 7th, another newsletter references the filing of disputes over payments, advising readers to check the terms of service.
In September, Lorn followed up with a second blog post of Newsletter screenshots, these addressing the recent controversies, and also promoting a new horror subscription service Guerrero says is owned by his parents.
And one final set of screenshots from Lorn, representing the final newsletter before Nocturnal Readers Box shut down their social media pages. This newsletter says that a packing company is holding the boxes and will not release them. It also alludes to whatever deal was being made with Stephen King for the Salem's Lot box being denied, and then goes on to offer a personal update.
Late shipping, customer disputes, and issues with shipping and packing companies aren't the only troubles afflicting Nocturnal Readers Box, however. Horror author and Horror Show w/ Brian Keene's titular host Brian Keene posted a statement to his website after learning of the complaints about Nocturnal Readers Box, and adding his own issues with the production of unauthorized merchandise inspired by Keene's books:
I would like to add my voice to all that's being said on social media, private and public forums and elsewhere regarding allegations that Nocturnal Readers Box is not shipping merchandise, not issuing refunds, disputing refunds, and belittling and harassing dissatisfied customers. I would also like to offer my sympathy to any fans of mine that may have been under the impression that I somehow "endorsed" this company or was working with them.

On March 5, 2018 I received an email from Vincent Guerrero of The Nocturnal Readers Box. He told me that he had been inspired by reading THE RISING and had designed "a sweet enamel pin". He wanted to know what I thought and he wanted to know if I had any upcoming books his subscribers might like.

I responded that the pin looked "pretty cool" and advised him to contact my publisher. I also suggested that perhaps my novel DEAD SEA would be a good fit for inclusion in the box.

At that point, I assumed he would reach out to my publisher, and there would be some sort of contract or document drawn up clearing him to a) manufacture this enamel pin based on THE RISING, and b) order copies of DEAD SEA for inclusion in his box.

Instead, Vincent apparently manufactured the pins and included them in the box without my express written permission or contract. In marketing, he stated they were "inspired by Brian Keene's THE RISING". The photos I've seen of the pin itself — the packaging says "Based on Brian Keene's THE RISING".

By the time I realized the pins were out there in the wild, it was too late to say anything, so i kept my mouth shut. I didn't want to come off as "Big name horror writer bullies small start-up company".

But Vincent then, unbeknownst to me, apparently offered Nocturnal Readers Box subscribers an art print based on my novel DEAD SEA. I was unaware of this until today when folks pointed it out on Twitter.

Understand — this goes from being "fan art" to using my intellectual property without my permission. I have never had a problem with fan art. I like fan art. i endorse and celebrate and support it. I am delighted by it. But I am not delighted by theft. I am a successful horror writer but I am not a wealthy horror writer. (If I were, I would have had health insurance to cover that catastrophic accident I had earlier this summer). While some may say, "Oh, what does he care? it's just a pin…" understand that is more than just a pin to me. It is how I feed and clothe my kid and hopefully put him through college some day.

In addition to bootlegging my own intellectual property without permission, I have confirmation from someone in the know that the Robert R. McCammon item Nocturnal Readers Box offered to subscribers was also unauthorized. I cannot speak for Joe R. Lansdale, Stephen king, Joe Hill, Nick Cutter or any of the others involved, but I must wonder if the circumstances are similar in those cases, as well.

In addition to using intellectual property without explicit legal permission and documentation, it is my understanding that these items were used to seek validation with potential subscribers — and that is where I really grow disgusted. I in no way gave permission for my name or brand to be marketed as such, and my sincere apologies to any of my fans who subscribed to this service because they thought these unauthorized items somehow indicated my endorsement of this company.

In truth, it was learning about his allegedly abhorrent treatment of customers that finally made me speak up.

I understand there is a cavalcade of customers who have requested refunds and even more that have not received shipments for June, July, August or a special 'Stephen King' box. A quick Google search also shows a number of Better Business Bureau complaints being filed against the company. Author Edward Lorn has some excellent coverage of the situation on YouTube. All I can do is add my voice and platform to those calling on Vincent to do the right thing, and immediately refund the money of dissatisfied customers, and cancel the auto-renew subscriptions of those customers. And I urge any dissatisfied customers to dispute the charge with your bank, PayPal, or other financial institution. If you didn't receive the merchandise, MAKE SURE your financial institution knows that — even if you get a refund.

Best,

Brian Keene
Keene covered the matter further in the latest episode of The Horror Show w/ Brian Keene:
At present, despite the most recent newsletter claiming that the company can't afford to ship, the Nocturnal Reader's Box website was recently updated with a September theme, for which they are currently taking orders.
SEPTEMBER '18 THEME:
"Sudden Death and BloodShed…"
This is our first forray into the depths of True Crime. We will still have some fiction for those that are not into TC, but for those that are, its sure to be a treat!
We will have two hardcovers, glasswear, and a shirt, plus more!
Don't miss this box! We are only taking a limited amount of subscribers, so if you want in, act fast.
https://www.youtube.com/watch?v=ilVMY6TyHLw
Though it does come with a disclaimer:
Disclaimer: We are currently about 3 weeks behind and while we have very very limited quantities of September available, we feel that its necessary to let you know. We are currently working as fast as possible to get caught up and it is our goal to have September shipped during the second week of Sept. Instead of the first.
And the link for ordering the Stephen King box is no longer present.
Bleeding Cool reached out to the Nocturnal Readers Box through the contact email listed on their website, but we have not received a response.
---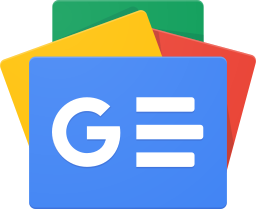 Stay up-to-date and support the site by following Bleeding Cool on Google News today!