Pokémon Funko Pops Are Finally Coming, Pikachu First
Pokémon Funko Pops are finally coming! Can you imagine how many of these there are going to be? Oh man, we are not ready as a society or as collectors for this. The first Pop released will of course be Pikachu, and sadly it is a Target exclusive. They have been much better getting these into stores and restocking, but man that is a bit of a bummer. The most iconic Pokémon can be found there this month.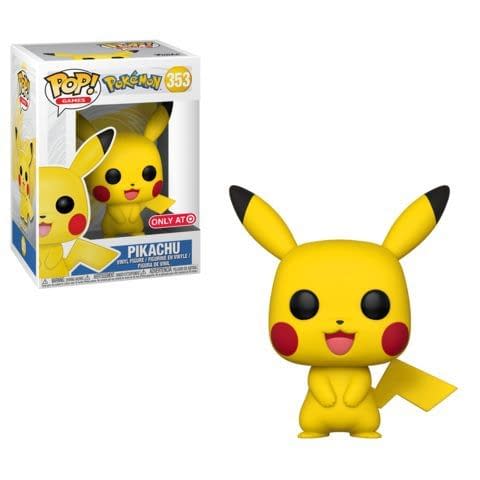 Welcome to the wonderful world of Pokémon Pop!

Funko is proud to announce the first-ever Pokémon Pop!
This Target exclusive Pikachu Pop! is coming in July!
Don't miss out on adding this iconic Electric-type Pokémon to your Pop! favorites!
Looks perfect. I would imagine either next week at SDCC or soon after they will announce a ton more of these. The only question is will they actually release all 151 original Pokémon eventually? I would not be surprised at all if they do. This is going to be one of their most popular lines ever.
I know it's separate, but hopefully this leads to even more Nintendo Pops. I want Mario, Zelda, Kirby (how adorable would a Kirby Pop be???), oh so many Nintendo Pops. For now Pokémon will suffice.
Stay tuned for when they announced more!