Rick and Morty are all over the news lately as their fourth season has finally Premiered. The chaotic adventures have a grandpa and his grandson has hilariously swept the country and has easily influenced pop culture. Nothing says pop culture like collectibles, this time Rick and Morty are getting a new two-pack figure set and if you get it from Mondo you can get a whole set of exclusive accessories. With Rick Sanchez, you will be getting an 11.5-inch figure that comes with two heads, interchangeable hands, a portal gun and of course booze. Morty is an 8-inch figure, who comes with a secondary head, interchangeable hands, and a mindblower helmet with four different mindblower tube colors. These figures are pretty detailed as they can for an animated television show and are perfect for any Rick and Morty fan. The Mondo exclusive version can change up the game when it comes to this two-pack though. It does come with a little tactical Pickle Rick and Rat boss figures. You also are getting some iconic items like the Plumbus as well as alternate heads for both Rick and Morty. You can even turn your Morty into his evil version which can honey change the whole feel of the figure. This iconic duo is a must-have for any Rick and Morty fan have your wallets get loose and get shwifty!
The Rick and Morty Two-Pack Figure Set and Mondo Exclusive are priced at $120. Pre-orders for them are live and located here. Rick and Morty are coming to a dimension near you as soon as March 2020. Don't forget to check out all the other Mondo exclusive figures such as the Scareglow from Masters of the Universe and the Black Suit Variant Batman from Batman: The Animated Series.
Wubbalubbadubdub!
Rick & Morty Deluxe Figure Set – Mondo Exclusive
Rick & Morty, the portal popping pair, are now HUGE figures to add to your wubbalubbadubdub collection! Each features neck, hand, and ankle articulation, interchangeable heads and hands, accessories, and all with the smell of adventure! Rick stands approximately 11.5" tall, and Morty stands approximately 8" tall, and that's the wayyyyyy the news goes!
The Rick & Morty Figure Set includes:
– 2 Rick Heads
– 2 Morty Heads
– 2 pairs of Rick Hands
-2 pairs of Morty Arms
– Portal Gun
– Bottle of Booze
– Mindblower Helmet
– 4 Mindblower Tubes
– 2 Figure Stands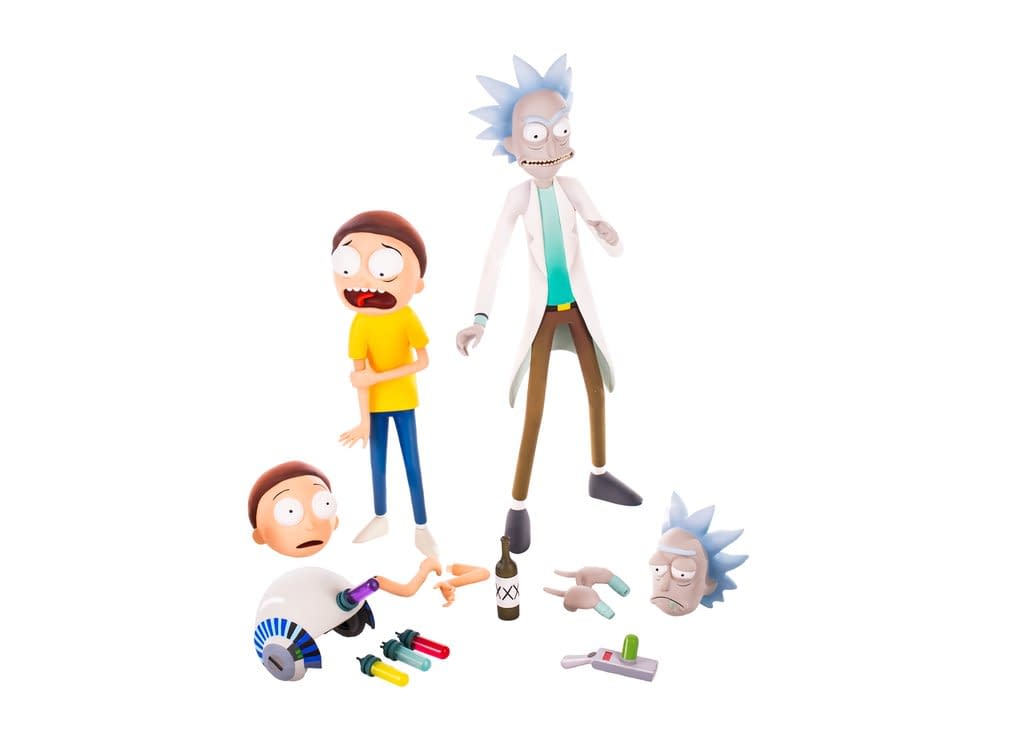 Mondo Exclusive Deluxe Figure set also includes: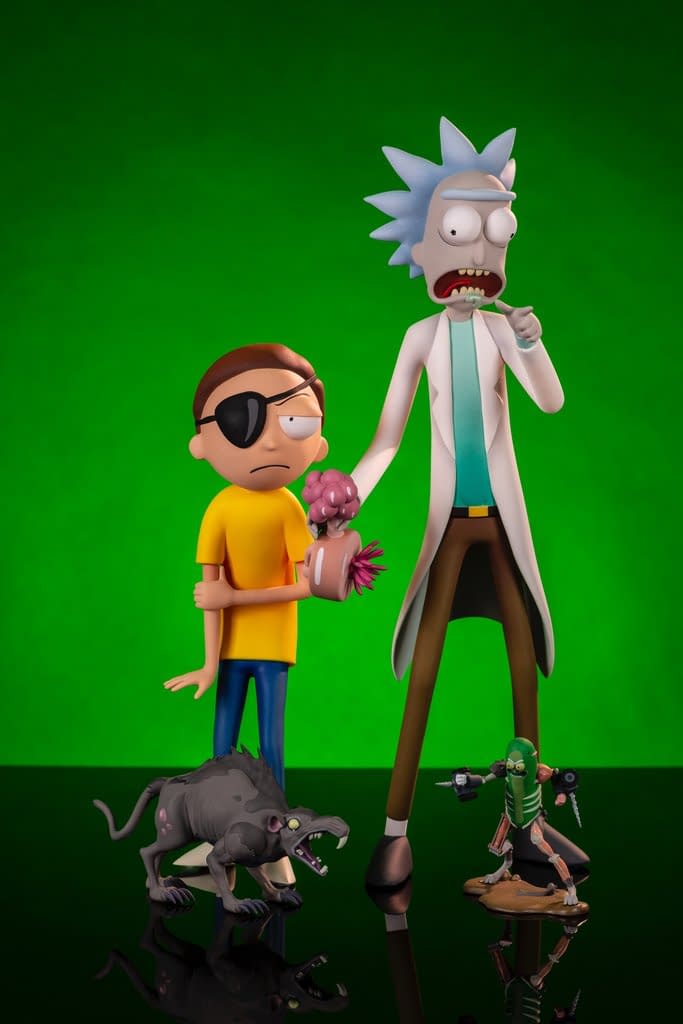 – Rick Burping Head
– Evil Morty Head
– Plumbus
– Pickle Rick mini figure
– Rat Boss mini figure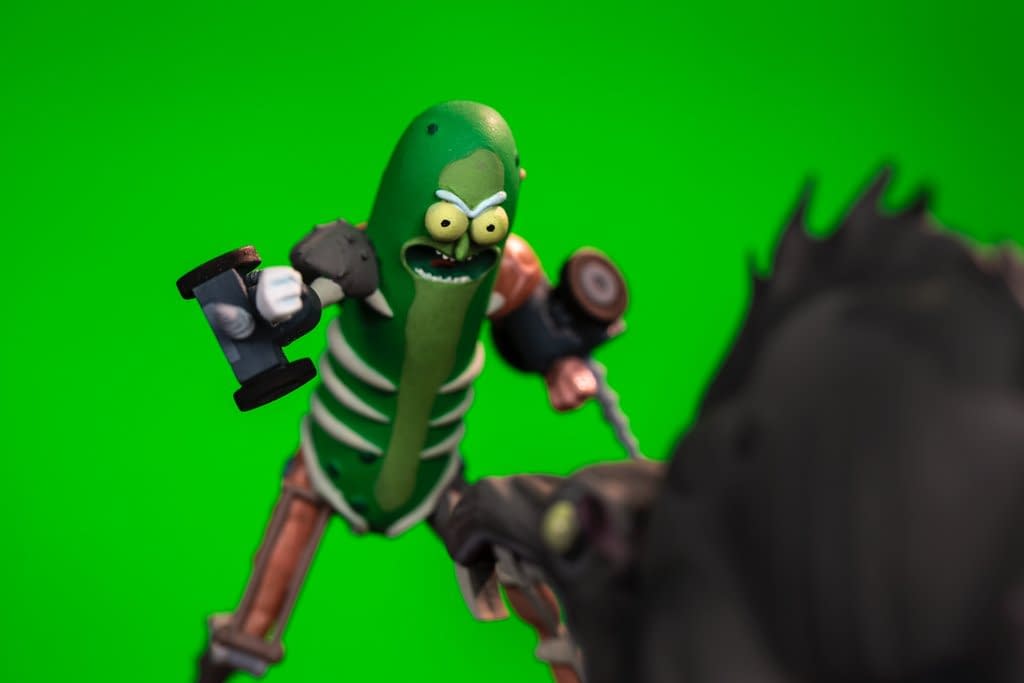 Expected to ship in March of 2020.
ARTISTS: Ramirez Studios, Michael Bonanno, Mara Ancheta, Jason Wires Productions
HEIGHT: Rick – Approx. 12", Morty – Approx. 8"
MATERIAL: ABS, PVC
WEIGHT: Approx. 2 lbs.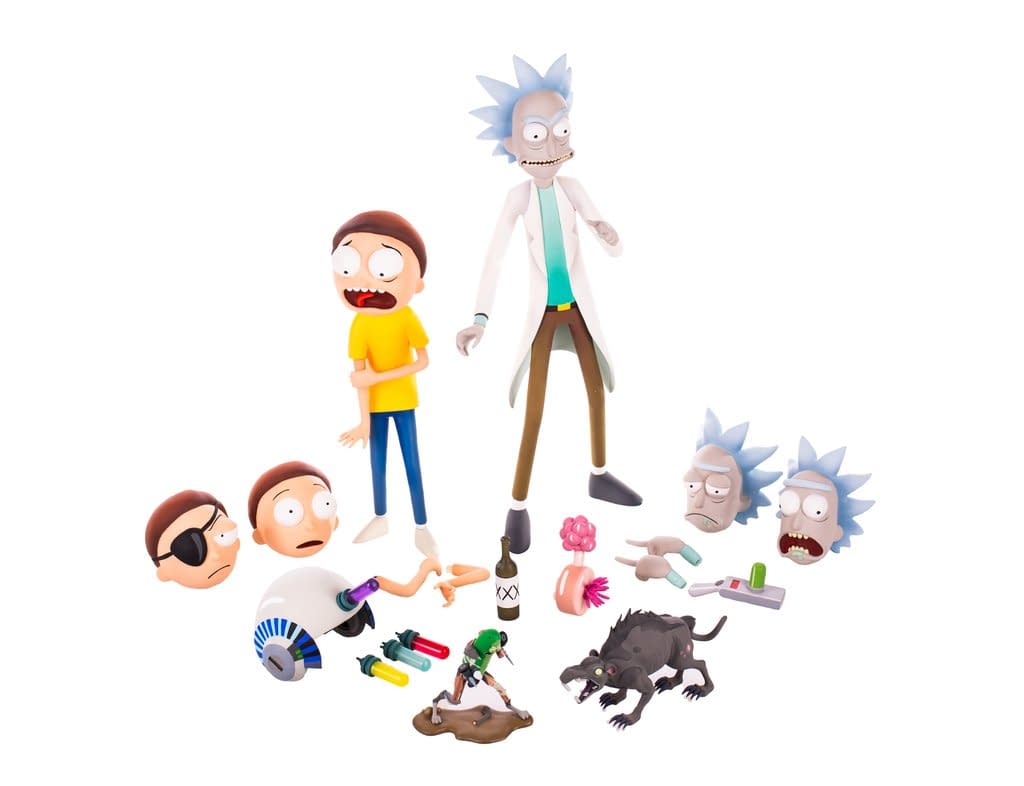 Enjoyed this article? Share it!