Ryu is one of the ever-popular characters from the Street Fighter franchise. This classic fighting game has reached lengths or multiple series, a cartoon series, tournaments, and even a movie. Prime 1 Studio is molding the iconic Ryu in all his glory in their newest statue. The Street Fighter Statue does come in two different variations with Standard and Ultimate. The Ryu statue is 21" tall and does have LED features. The light-up capability takes this statue to a whole new level by powering up the combo move: Hadouken. The base shows off shattered pieces of his dojo from the stage in Street Fighter V. The Ultimate Statue does include a second body that shows a more traditional fighting pose. The second Ryu body even includes a base display to turn it into a bust. That's pretty much two statues right there. Street Fighter fans add this statue to your dojo's!
Ryu Street Fighter Masterline Standard Statue is priced at $99 and located here. The ultimate statue is only $1,299 which is almost two statues for one and located here. The time frame for releases is between September 2020 – January 2021. So you have time to save up for these bad boys.
"You did quite well, but you need more training to defeat me!"
Premium Masterline Street Fighter V Ryu Standard and Ultimate Statue
"The path of a true fighter never ends. We can only move forward one step at a time."
Prime 1 Studio is excited to present Ryu – the second Street Fighter V Statue!
Street Fighter V is the sixth main installment in the Street Fighter series. It is a fighting game developed by Capcom and Dimps, released exclusively on the PlayStation 4 and PC in 2016.
Ryu's muscular body, iconic karategi, red headband and gloves are crafted with a perfect accuracy and attention to details. The LED light-up function are in his hands representing the famous Super Combo Move "Shinku Hadoken" (Vacuum/True Void Surge Fist).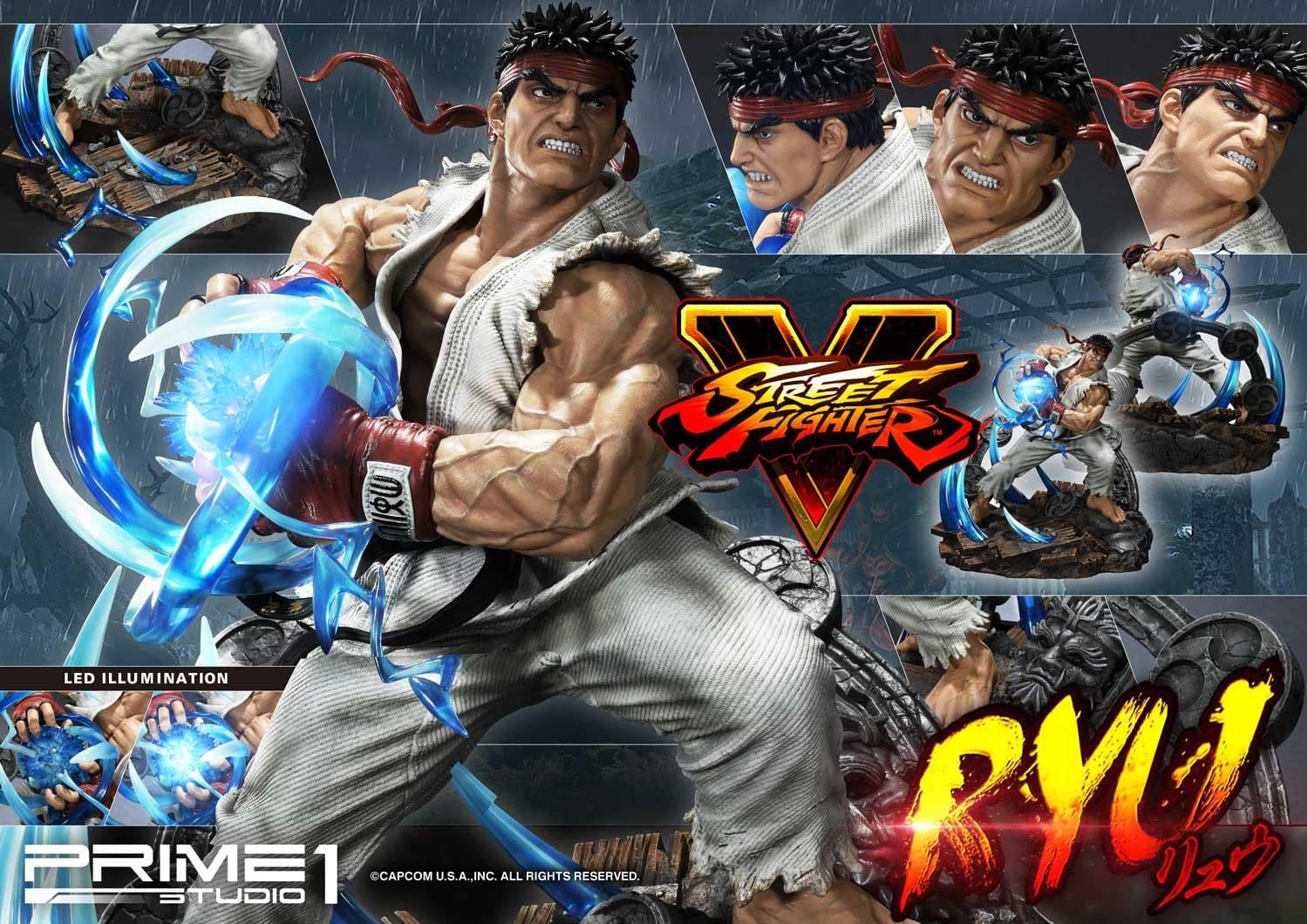 The Ultimate Version includes an additional bust to give an alternate classic style costume look to Ryu. The Bust Stand is also included to enjoy displaying both!
The statue base is inspired by the Temple of Ascension Stage which gives a nice vibe of Japanese culture.
Don't miss out to add this Ryu Statue Ultimate Version to your collection!
Ryu's best friend – Ken of Street Fighter V Statue will be coming soon, stay tuned!
Specifications:
Statue Size approximately 21 inches tall

[H:51.8cm W:50.5cm D:41.3cm]
[H:52cm W:50.5cm D:41.3cm (UT Version Pose)]
Bust Size approximately 11 inches tall

[H:27cm W:27.6cm D:24.6cm]
[H:27.1cm W:35.6cm D:21.2cm (UT Version Bust Pose)]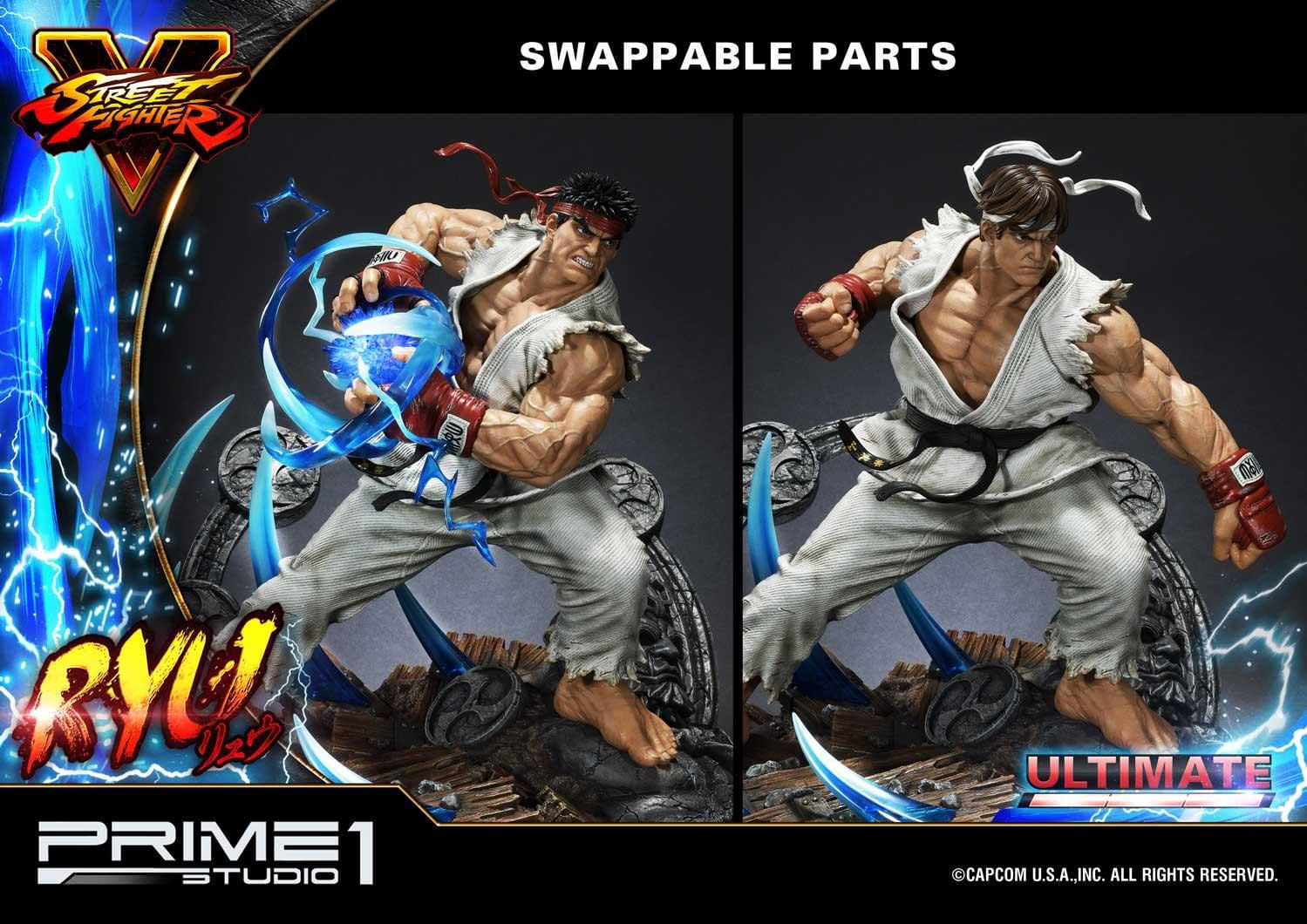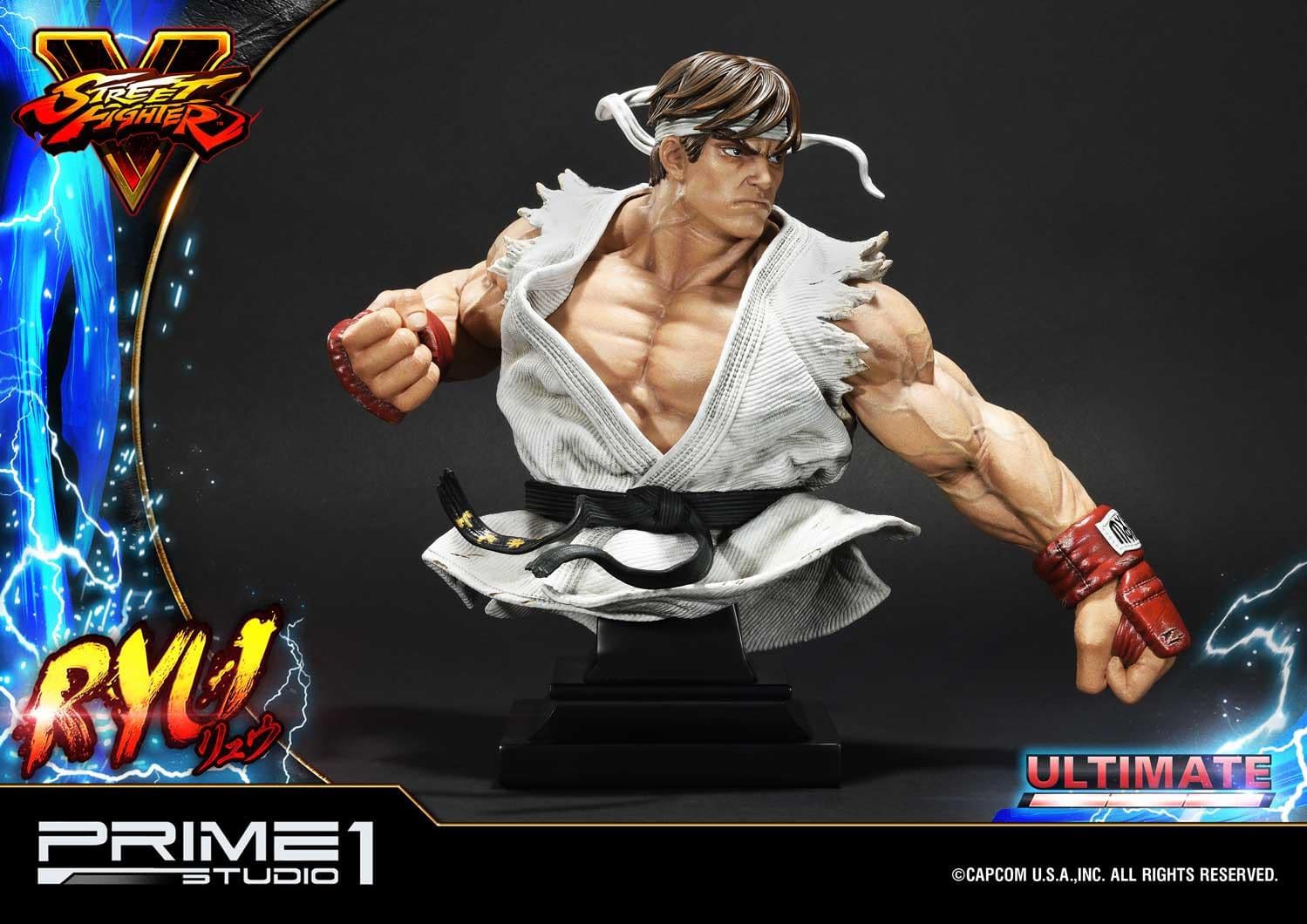 One (1) designed theme base from the Temple of Ascension Stage
LED Light-up function: Shinku Hadoken (Vacuum/True Void Surge Fist
One (1) interchangeable torso (Classic Style) [Ultimate Version]
One (1) Bust stand [Ultimate Version]