Spider-Man: Far From Home isn't done with collectibles just yet as Mezco Toyz thrown a fastball at us. It looks like Stealth Suit Spider-Man will be the next Mezco One:12 Collective figure to get released. This announcement honestly has caught me off guard as there have been so many Spider-Man Night Monkey figures already. However, this is Mezco Toys so we are talking a high quality figure that will be a great addition to any collection. Spider-Man comes with two head sculpts, one is the masked version that does have removable eyepieces and the other is unmasked with Tom Holland features. The figure will also include 8 interchangeable hand pieces, web effects, and specially designed display base. If you're a fan of Spider-Man: Far From Home then this is a figure for you and would make any webhead collection shine.
The Spider-Man: Far From Home Stealth Suit One:12 Collective Figure from Mezco Toyz will be priced at $85. This figure is a PX Previews so you should be able to lock one down at your local comic book shop. Or you can pre-order one online and you can find them located here and Spider-Man is set to swing on in July 2020.
"You told Fury Spider-Man cannot be seen in Europe. So I made you this, another suit."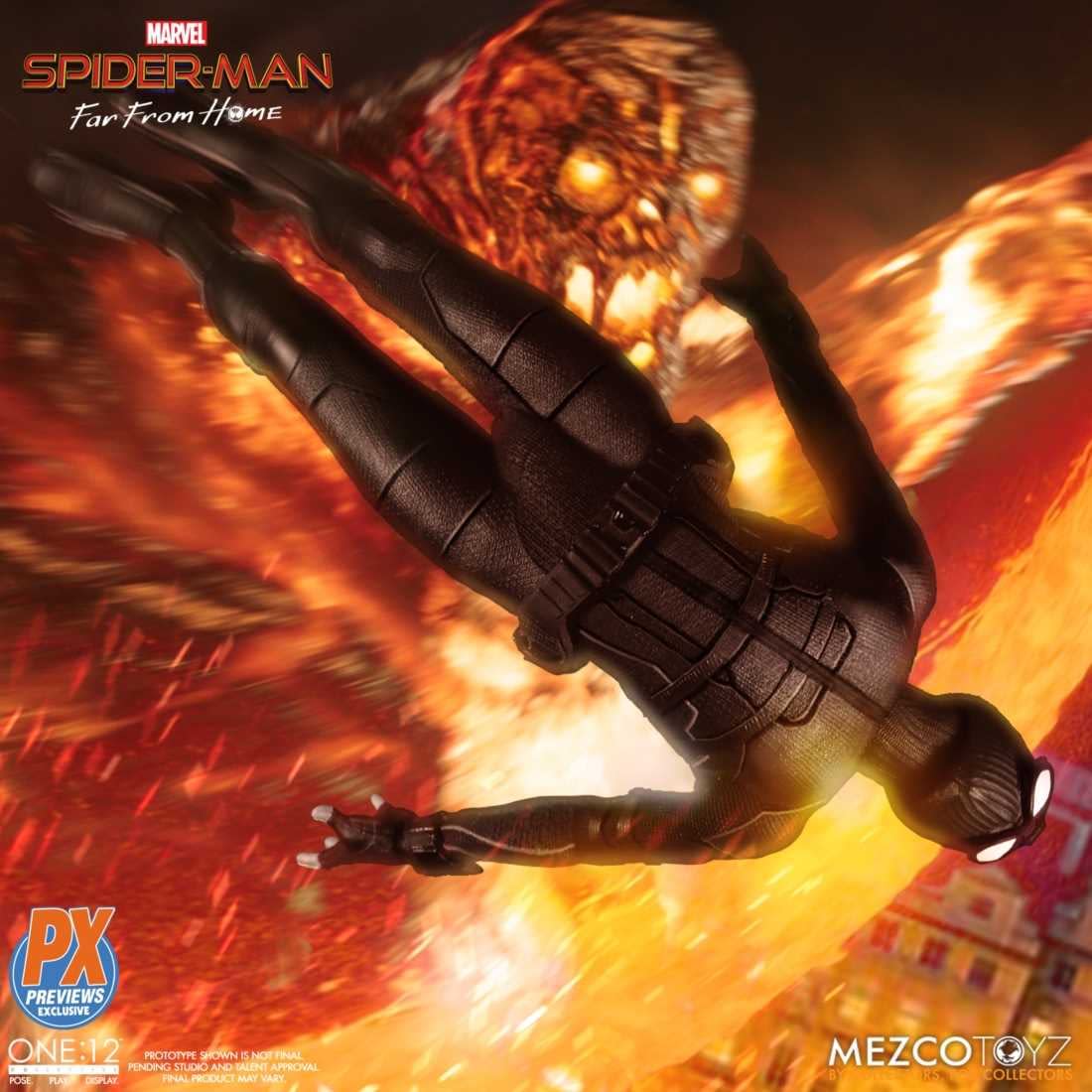 From Mezco Toys. A PREVIEWS Exclusive! As seen in the movie, Spider-Man: Far From Home, Peter Parker returns for a summer trip to Europe, but trouble follows with a series of attacks that are creating havoc across the continent! This exclusive figure features a detailed masked head sculpt that features removable eye pieces, along with an alternate head based on the likeness of actor Tom Holland, so fans can recreate all their favorite scenes.
Also included are: eight interchangeable hands, web mask, and a variety of spider-web shooting effect parts including a poseable webline! Each PREVIEWS Exclusive One:12 Collective Spider-Man: Far From Home Stealth Suit figure comes with a display base and adjustable posing post, and comes packaged in a deluxe, collector friendly box.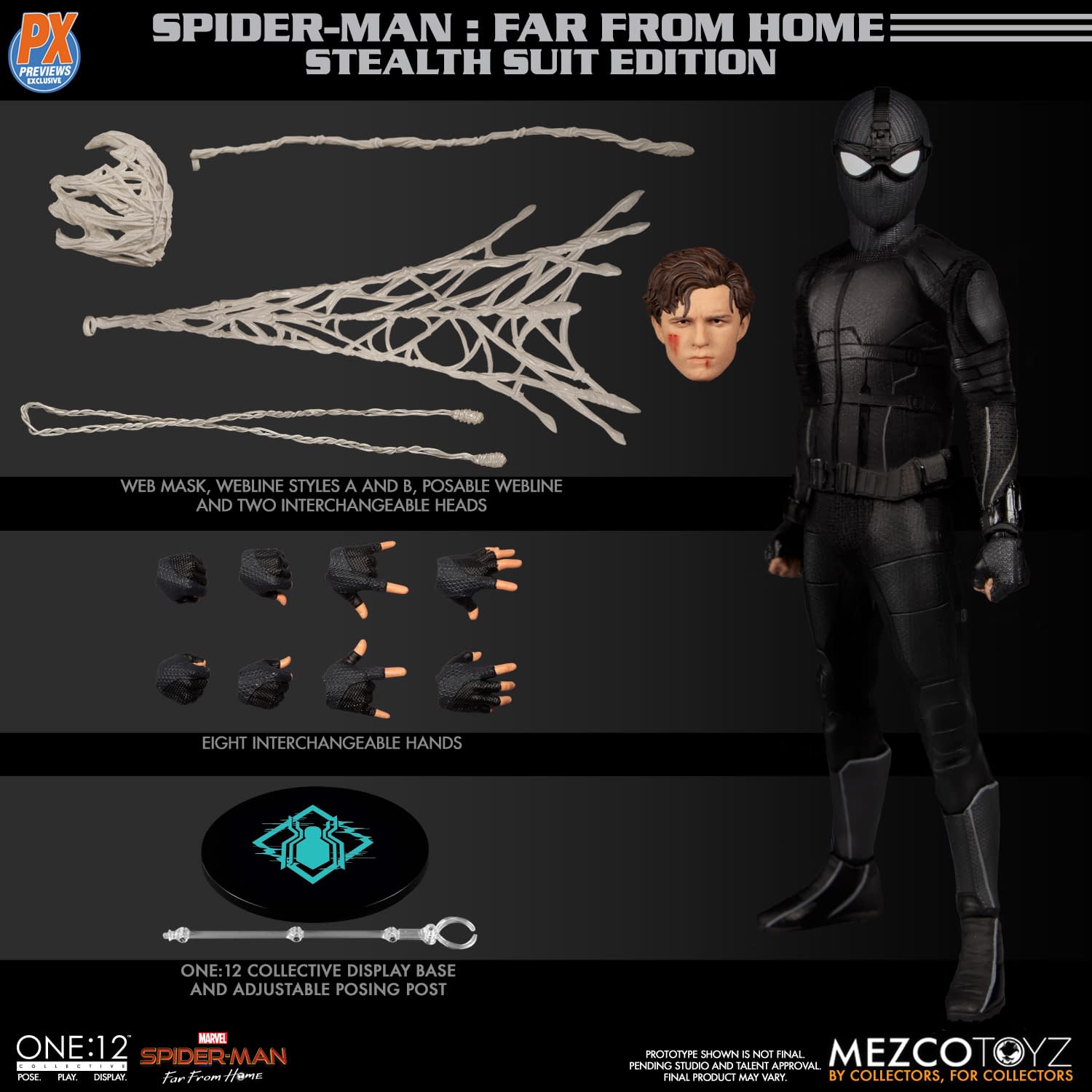 Enjoyed this article? Share it!