Star Wars Villains Gets Bust Style Statues from Diamond
Star Wars villains are just as iconic as the heroes themselves. The presence of Darth Vader was something as if not more important than the screen time of Luke Skywalker. Since then the Star Wars villains I've had a rich history as well as their own wow factors. Diamond Select Toys have an out at there'll be two new Star Wars villain busts coming soon. The first one we will be getting is none other than Darth Maul. But unlike previous ones, this is from his newest appearance in Star Wars: Solo movie. The Crimson Dawn leader and this 1/6th scale Star Wars villain bust are ready to make his way to your shelves as he searches for Obi-Wan Kenobi. The next one we will be getting is Ben Solo a.k.a. Kylo Ren from his appearance from the upcoming The Rise of Skywalker film. This 1/2 scale limited edition figure is limited to only 1000 pieces. He comes with his newly renovated scarred up mask. Lockdown yours today before The Rise of Skywalker hits theaters and it blows everyone's mind. He comes back edge and a full-color box as well as a certificate of authenticity. Both of the Star Wars villains are iconic in their way and are famous in their own sets of Star Wars fan generations.
Both Star Wars Villains from Diamond Select Toys will have their busts released in March 2020. The Star Wars Crimson Dawn Darth Maul 1/6th Scale Bust Statue is priced at $104.99 and is already available for pre-order and you can find him here. The Kylo Ren The Rise of Skywalker 1/2th Scale Statue Bust is priced at $134.99, pre-orders for him are already available and you can find them here. Don't forget to check out the other statues and busts from Diamond Select Toys.
"At last we can reveal ourselves to the Jedi. At last, we will have revenge."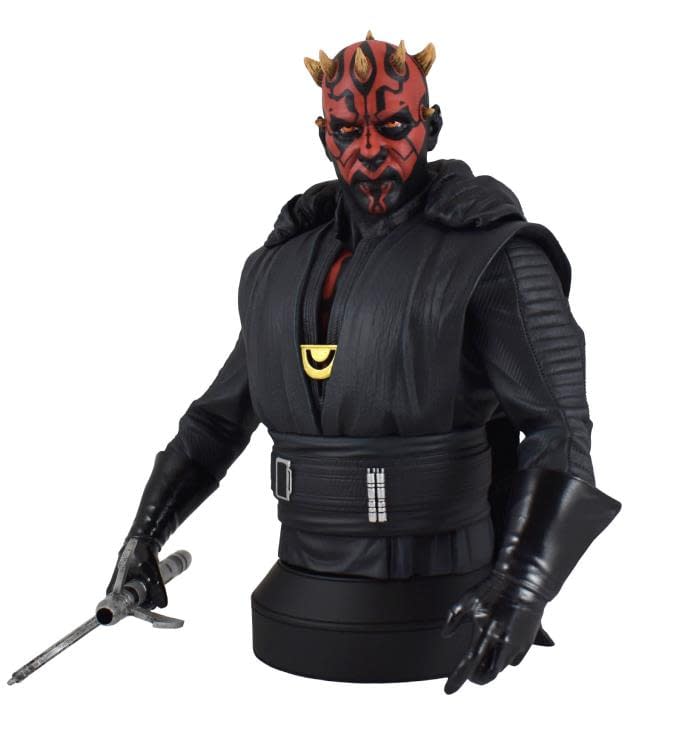 Star Wars Solo Crimson Dawn Darth Maul 1:6 Scale Bust
Based on his appearance in Solo: A Star Wars Story, this 1:6 scale bust of Darth Maul depicts him in his outfit from the film, holding his trademark double-bladed lightsaber. The crime boss of the Crimson Dawn cartel measures approximately 6-inches tall and comes packaged in a full-color box with a certificate of authenticity.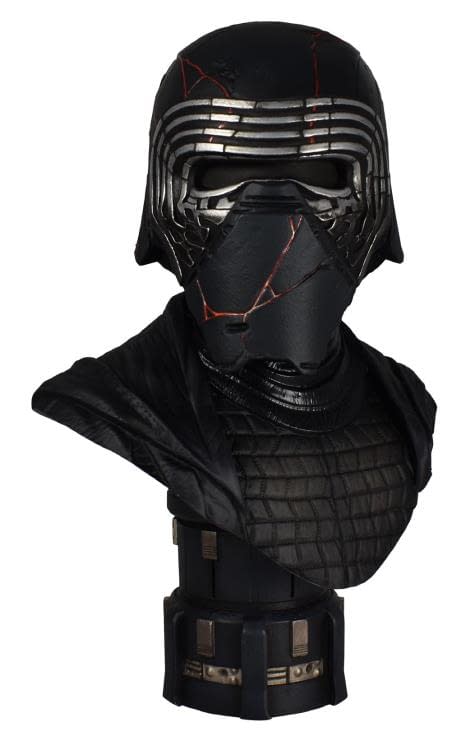 Star Wars Legends In 3D Kylo Ren 1:2 Scale Bust
This Legends in 3D half-scale bust captures the masked visage of antagonist Kylo Ren, detailing all of the cracks and seams of his repaired helmet. Measuring approximately 10-inches tall, it is limited to only 1,000 pieces, and comes packaged in a full-color box with a certificate of authenticity. Designed by Joe Allard. Sculpted by Rocco Tartamella.