Teenage Mutant Ninja Turtles Super7 Figures Revealed
Teenage Mutant Ninja Turtles will be getting figures in the Super 7 world. Super7 has recently announced the first wave of their upcoming Teenage Mutant Ninja Turtles figures. The first wave includes Raphael, Master Splinter, a Footsoldier and Baxter Stockman. Each figure comes packed with a huge variety of accessories. First up is Raphael who comes with an alternate head and hands, a fully loaded weapon rack, communicator and a humble little pizza slice. Second, we get Master Splinter who comes with alternate hands and removable robe. He also is getting a ninja bow, walking stick, a weapon rack, a cup of tea and a baby turtle. Third, is the footsoldier a member of the army of Shredder, the nemesis of the Teenage Mutant Ninja Turtles The footsoldier comes with alternate hands for posing and his own loaded weapon rack. Lastly, Super7 has announced Baxter Stockman for wave one. This crazy bug comes with a set of hands, a mouser, and his own weapon rack too. These are great figures and collectibles for any fan of the Teenage Mutant Ninja Turtles and I feel like it will be highly sought after.
The Super7 Teenage Mutant Ninja Turtles 7-inch scale figures will be priced at $45 each. Pre-orders are live and available now and located here. Pre-orders will stay open until October 31 so act now, before its too late.
Go Ninja Go Ninja Go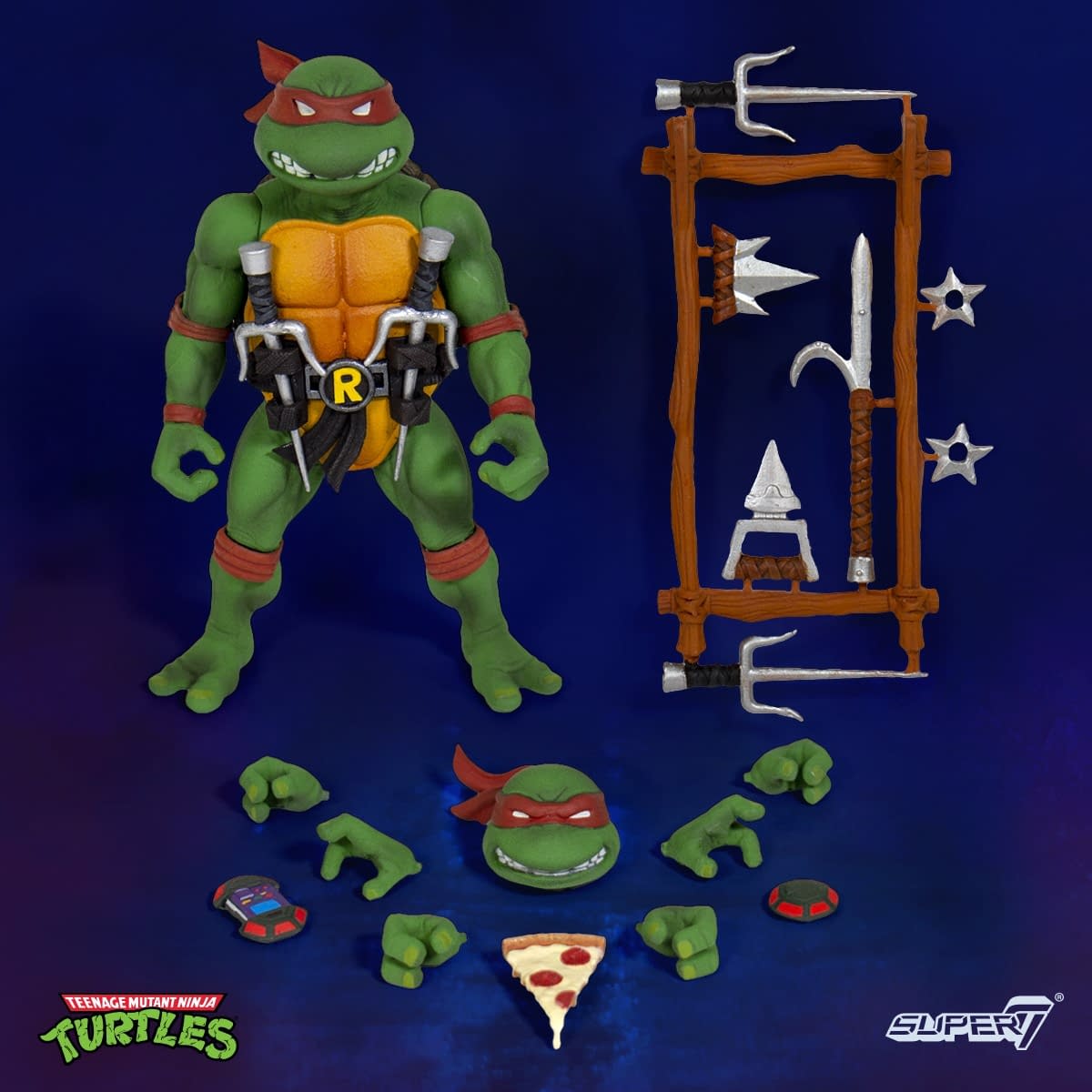 Ninja Turtles – Raphael, The Witty Voice of the Turtles
Raphael comes armed with:
– Fully Loaded Weapons Rack
– Communicator (open and closed)
– Alternate Head and Hands
– Pizza slice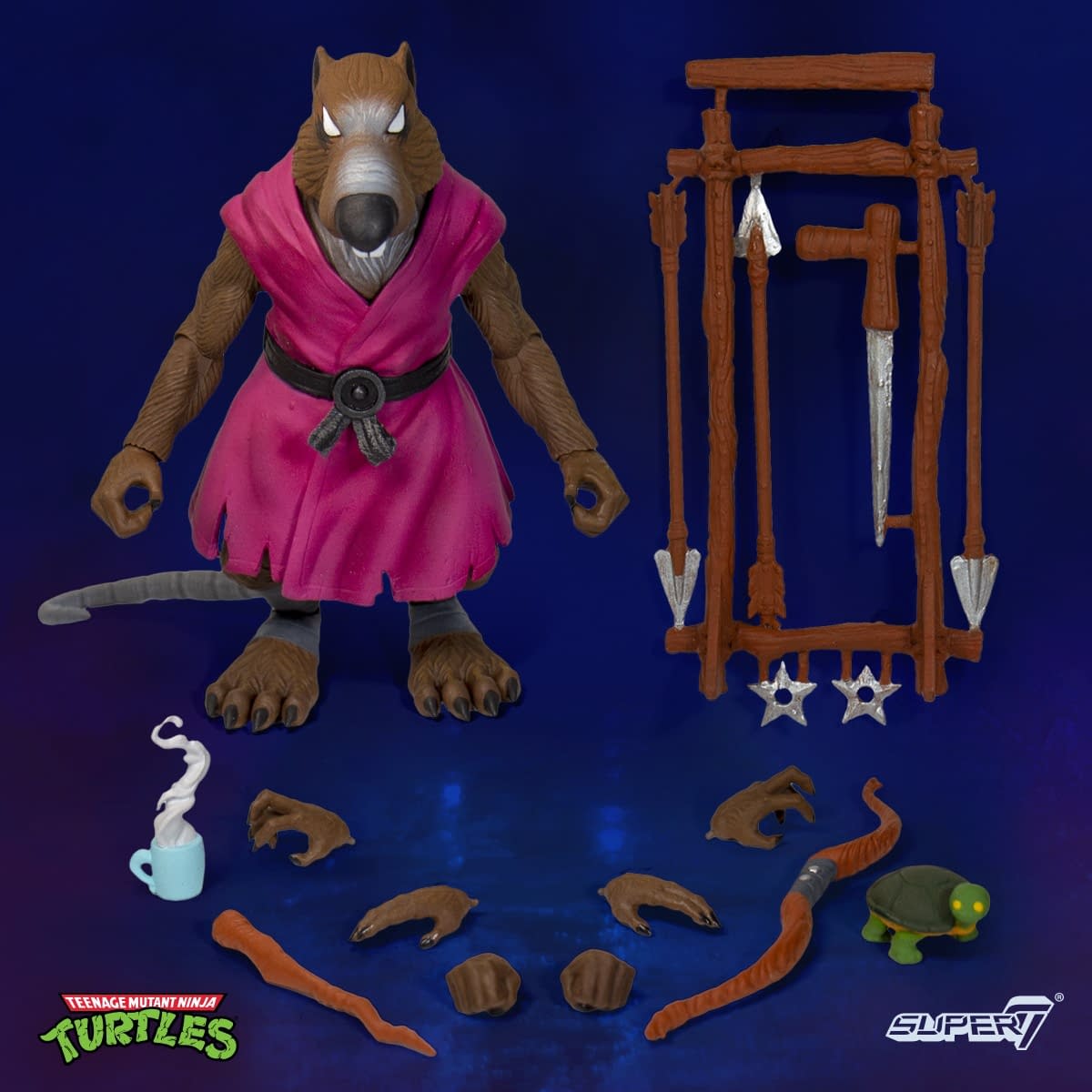 Ninja Turtles – Splinter, The Good Guy Leader
Splinter arrives with:
– Fully Loaded Weapons Rack
– Walking Stick
– Ninja Bow
– Baby Turtle
– Removable Robe
– Alternate Hands
– Cup of Tea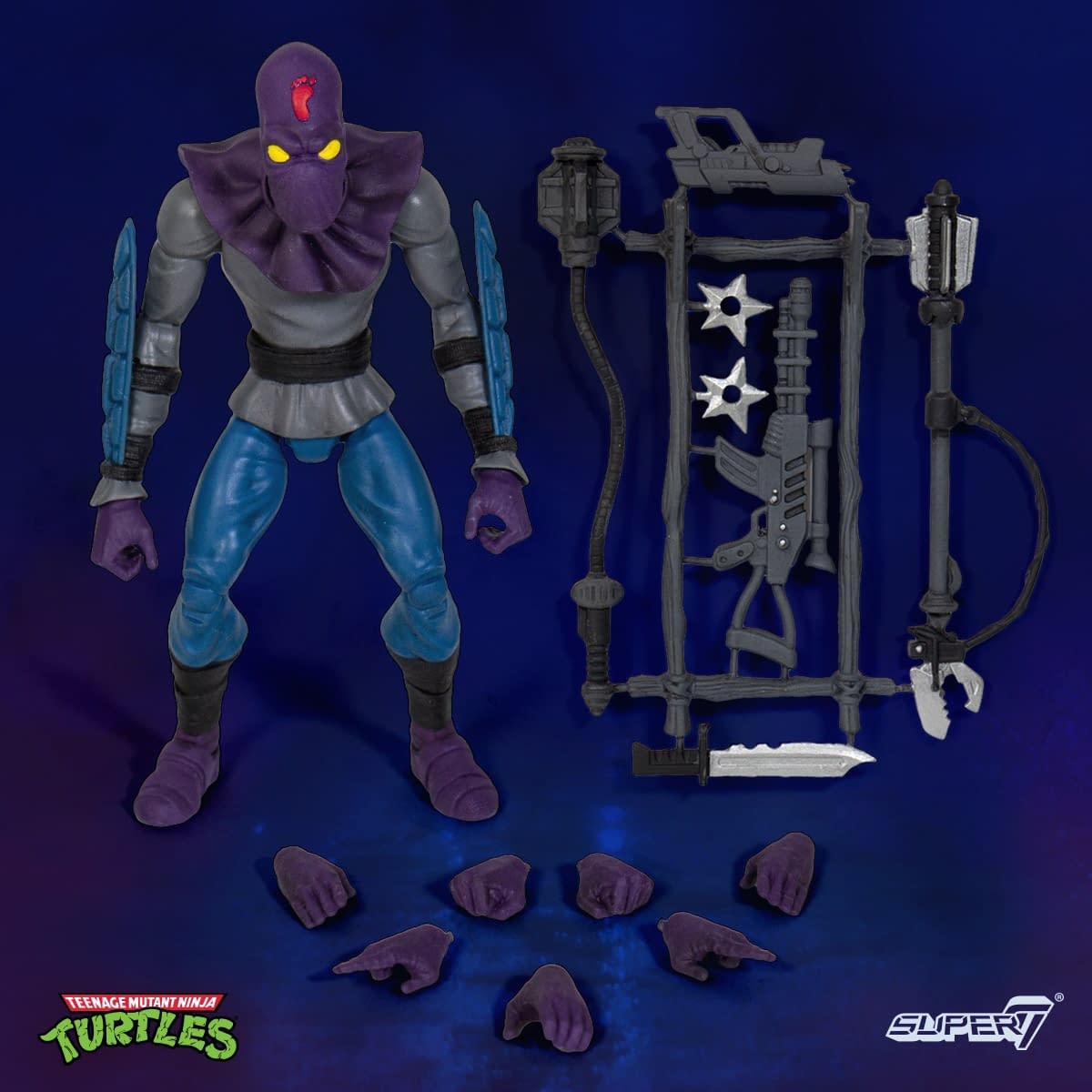 Foot Soldier, Shredder's Right Hand Mummy
Foot Soldier comes armed with:
– Fully Loaded Weapons Rack
– Alternate Hands for Ninja Poses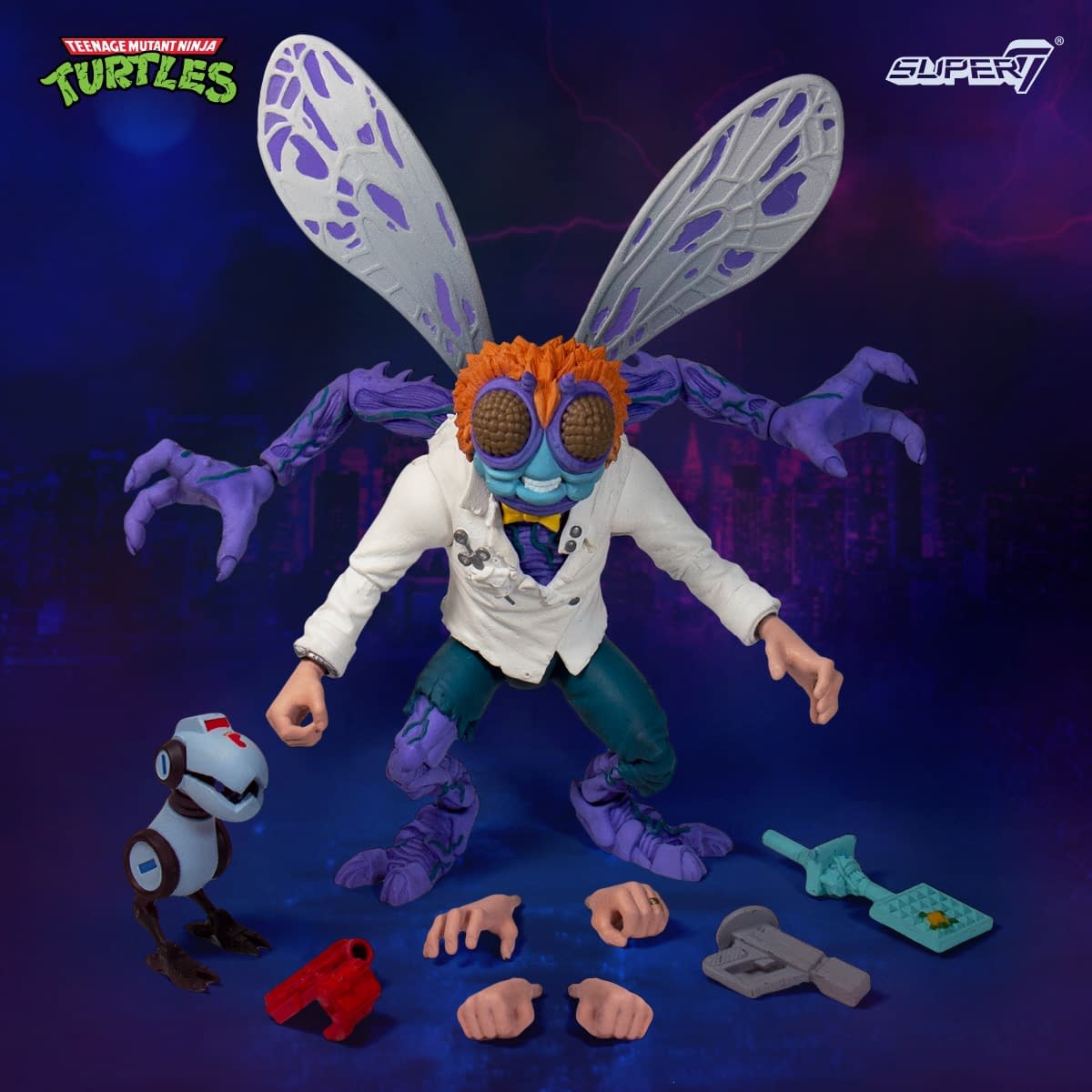 Baxter Stockman – The Bungling, Bug-Eyed, Wickedly Winged Scientist
Baxter Stockman comes with:
– Fully Loaded Weapons Rack
– Alternate Hands
– Mouser