Thor and Thanos are back and ready for the Endgame once again as Iron Studios announces new statues for their Minico series. These statues have their own unique design but are packed with adorable details. Thanos is featured in his golden armor with his double edged sword. He is posed on a rock base and the shading and paint scheme really brings out these details nicely. Thor is featured with his new weapon Stormbreaker and his bigger body style. Thor's eyes are also different colored which is consistent with the film's portrayal of him which is always good for collectibles. Their design is something that could pull away collectors but bigger head designs are nothing new especially with Funko being so hot. Avengers: Endgame fans can add these figures to their growing collection and be on the lookout for upcoming Iron Man and Captain America Minico statue from Iron Studios too.
Both Thor and Thanos Minico Statues from Iron Studios are priced at $34.99. Pre-orders are already live and you can find Thor located here and Thanos located here.
Let's kill him properly this time.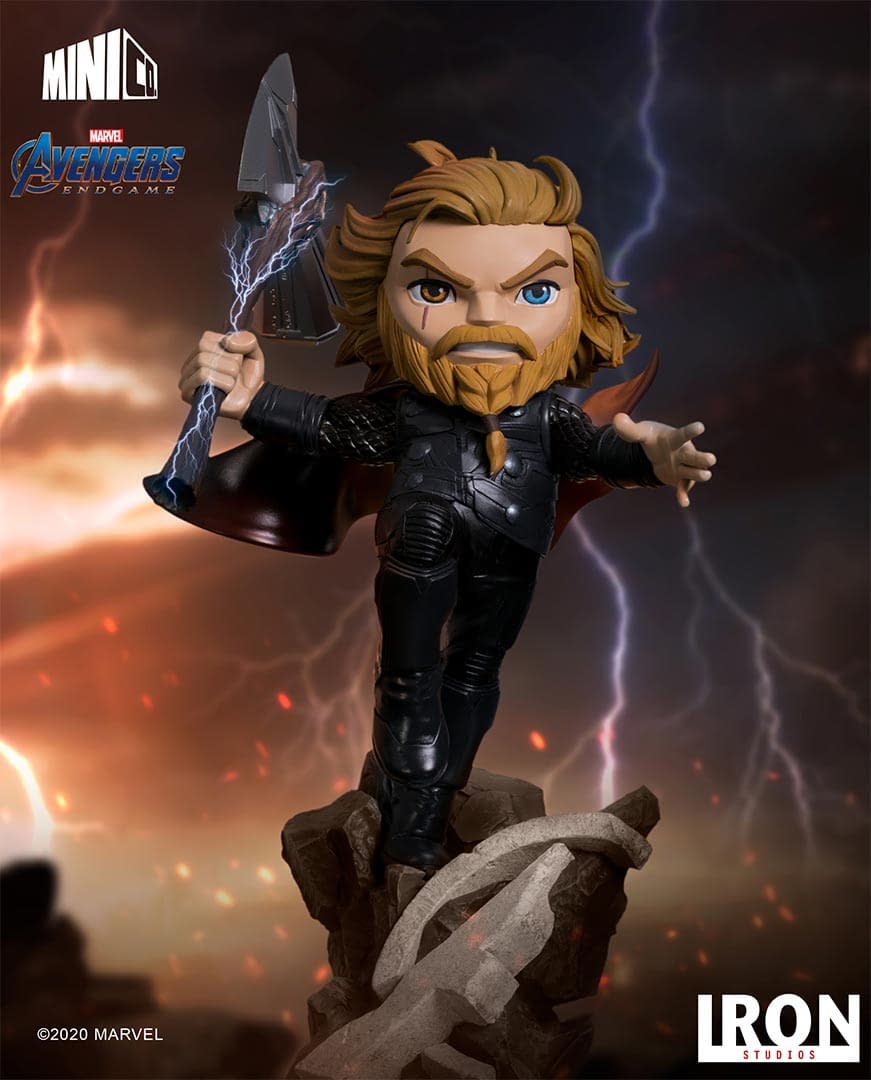 Thor – Avengers: Endgame – Minico
DESCRIPTION
License: Avengers: Endgame
Scale: Minico Figures
Features:
– Creation: Iron Studios
– Made in plastic (PVC)
– Hand painted
– Includes base display
Product dimensions: 8.2 in (H) x 4.7 in (W) x 4.7 in (L)
Product Weight: 0.4 lbs
Released US: Third quarter of 2020
*This item will be shipped from our warehouse in Los Angeles – California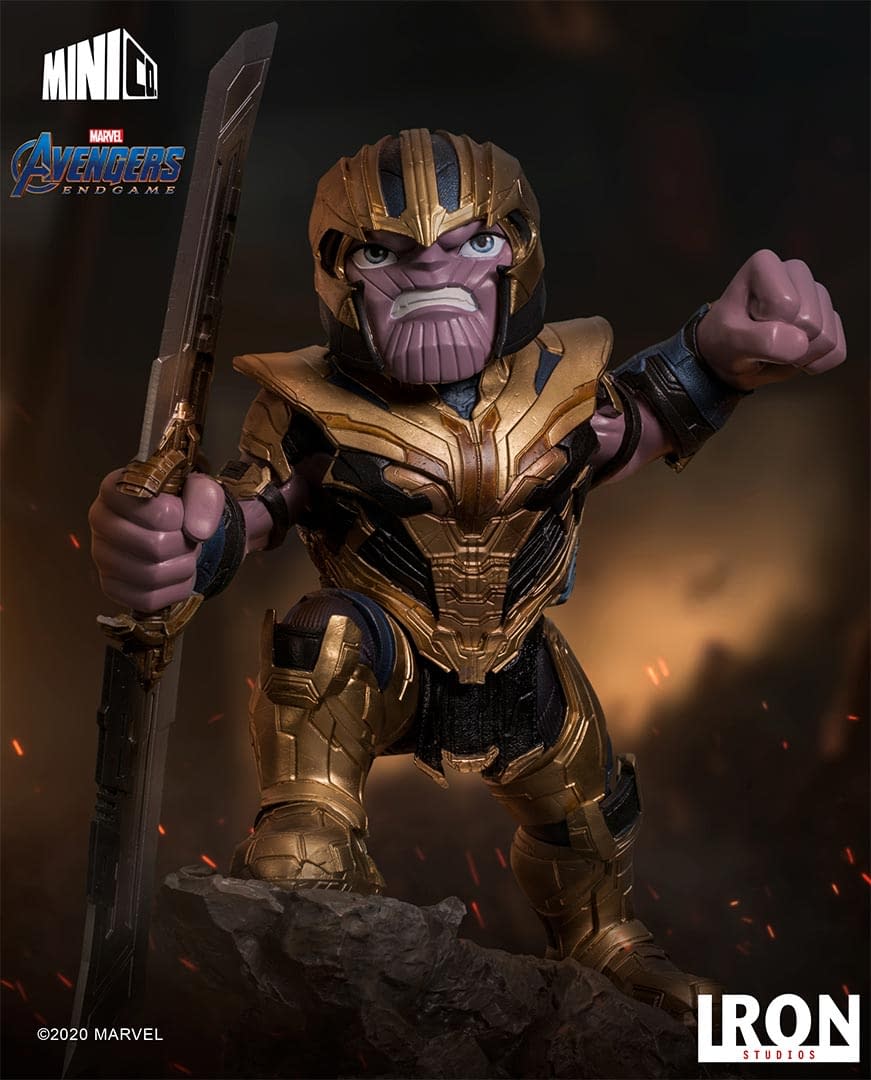 Thanos – Avengers: Endgame – Minico
DESCRIPTION
License: Avengers: Endgame
Scale: Minico Figures
Features:
– Creation: Iron Studios
– Made in plastic (PVC)
– Hand painted
– Includes base display
Product dimensions: 7.8 in (H) x 7 in (W) x 7.4 in (L)
Product Weight: 0.4 lbs
Released US: Third quarter of 2020
*This item will be shipped from our warehouse in Los Angeles – California