The Rocketeer and Mandalorian Get New a Busts from Diamond
The Rocketeer is a legend with such a cool retro-styled outfit. His first appearance wasn't as far back as you would think with him only being introduced in 1982. He is a homage to the old style superheroes between the 1930s and 50s. If you don't know his secret identity is Cliff Secord finds a mysterious jet pack that gives him the capability of flight. The characters been adapted into Walt Disney film The Rocketeer in 1991 and haven't left. You can now bring home your Rocketeer with a new 1:2 bust coming from Diamond Select. The bust is 10 inches tall showcases his helmet as well as parts of the jet pack and upper chest features of our stuntman. If the Rocketeer didn't really get you pumped maybe the upcoming Mandalorian bust will! He is also a 1:2 scale piece he also comes in at 10 inches tall showcasing the but it is right for the upper part of his chest and a factory styled stand. With his new popularity I'm not surprised to see your bus come from it so you might wanna snack on out before they will be hard to find. Both of these Diamond Select busts will be an only limited edition to 1000 pieces each so acts fast before it's too late. Each one will come with a numbered certificate of authenticity so you know it's the real deal. These busts are perfect for fans of the Mandalorian as well as the Rocketeer and you should act fast before they vanish.
The Rocketeer and The Mandalorian 1/2 Scale Busts are limited to only 1000 pieces each and are set to ship out it in June 2020. The Rocketeer Legends bust will be priced at $135 and he is available for pre-order and you can find him located here. The Mandalorian bust is priced at $140 and his pre-orders are already live and you can find them here.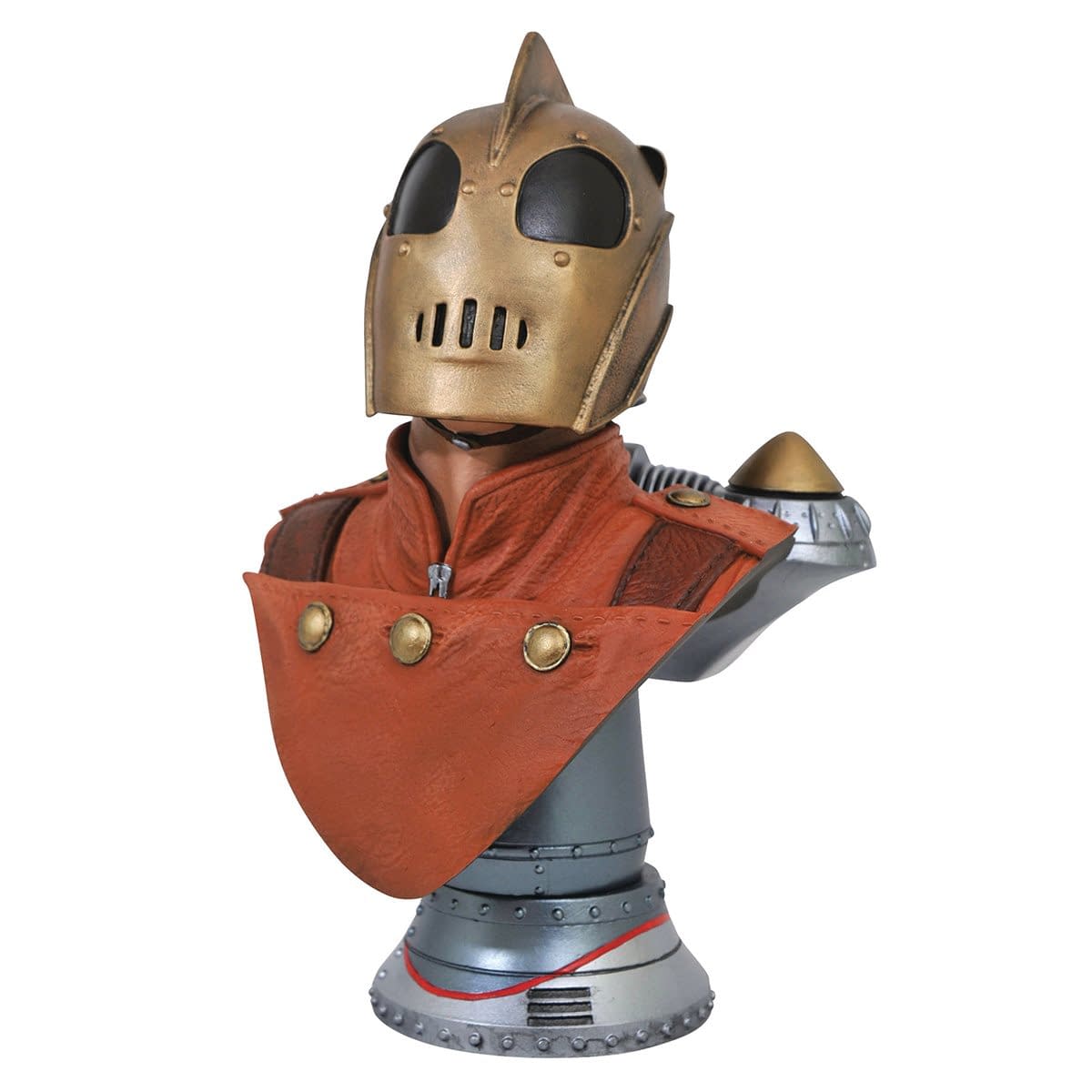 Rocketeer Legends in 3D 1:2 Scale Bust
The high-flying Rocketeer is now a Legend in Three Dimensions! The Legends in 3D 1:2 scale bust captures the hero of 1991's The Rocketeer in a heroic 10-inch portrait, showcasing his distinctive art-deco helmet. Cast in resin and featuring detailed sculpting and paint applications, it is limited to only 1,000 pieces and includes a hand-numbered certificate of authenticity. Packaged in a full-color box.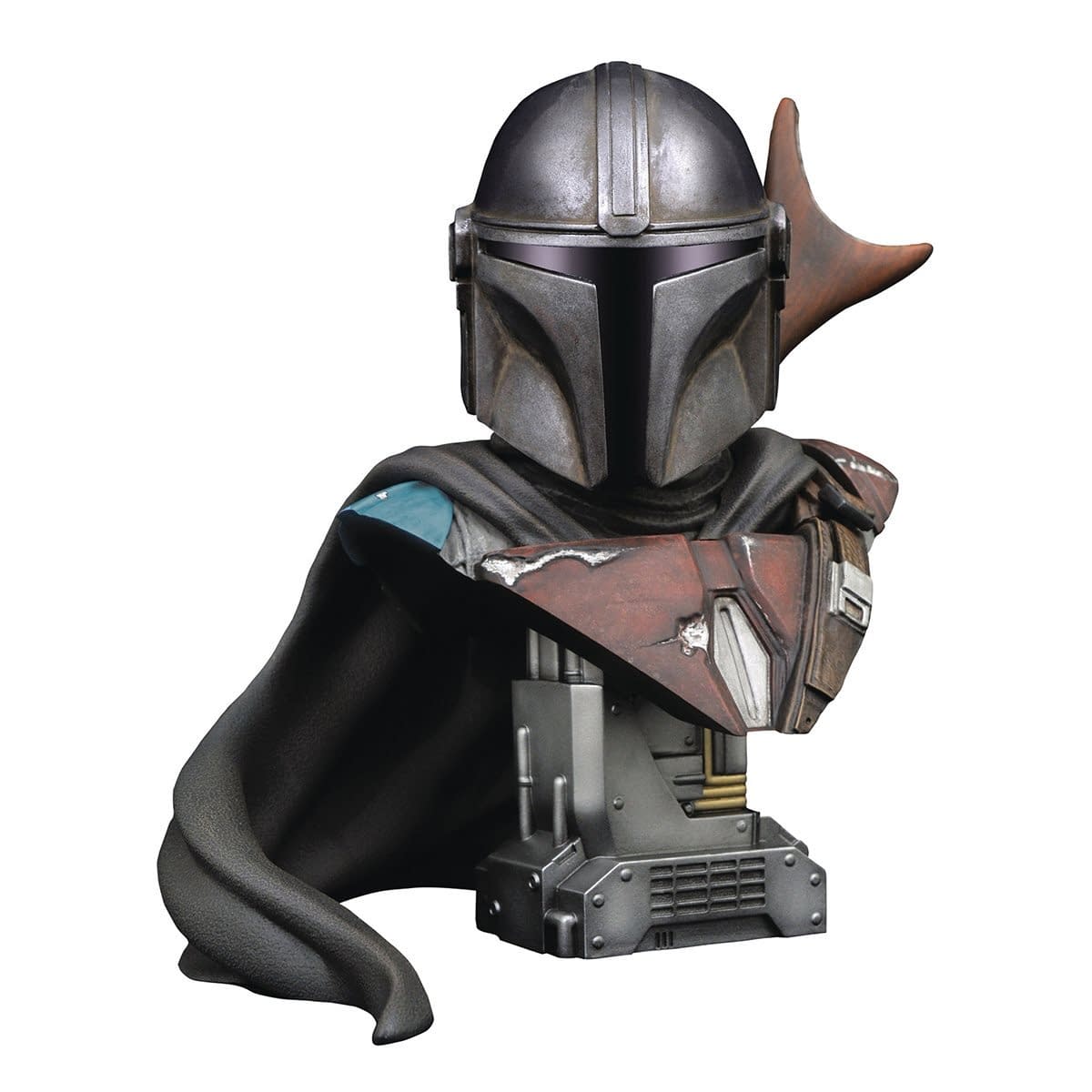 Star Wars Legends in 3D Mandalorian 1:2 Scale Bust
This half-scale resin bust of the Mandalorian measures approximately 10-inches tall and features detailed sculpting and paint applications. The Star Wars Legends in 3D Mandalorian 1:2 Scale Bust is a limited edition of only 1,000 pieces, it comes packaged with a numbered certificate of authenticity.