The Witcher is Back with Re-Release from Good Smile Company 
The Witcher is stepping back into the world of collectibles and it is no surprise after Henry Cavill's portrayal. The show was filled with monsters, magic, and lust and fans can't wait to get a second season. For the excitement of the series, it looks like Good Smile Company has re-release their amazing Geralt of Rivia Nendoroid figure. This figure is worthy of your coin with real articulation, details, and accessories. The Witcher comes with interchangeable faceplates, Gwent cards, and both silver and steel swords. Another cool feature fans can appreciate is he will come with a bathtub that allows you to recreate that iconic scene. This is a figure that is not only adorable but a great fit for fans of the series.
The Gerald of Rivia The Witcher 3: Wild Hunt Nendoroid Figure from Good Smile Company is priced at roughly $43. He is set to come back out June 2020 and pre-orders are already live and you can find him here. Don't forget to check out the other Nendoroid figures coming soon from Good Smile Company.
Toss a Coin to Your Witcher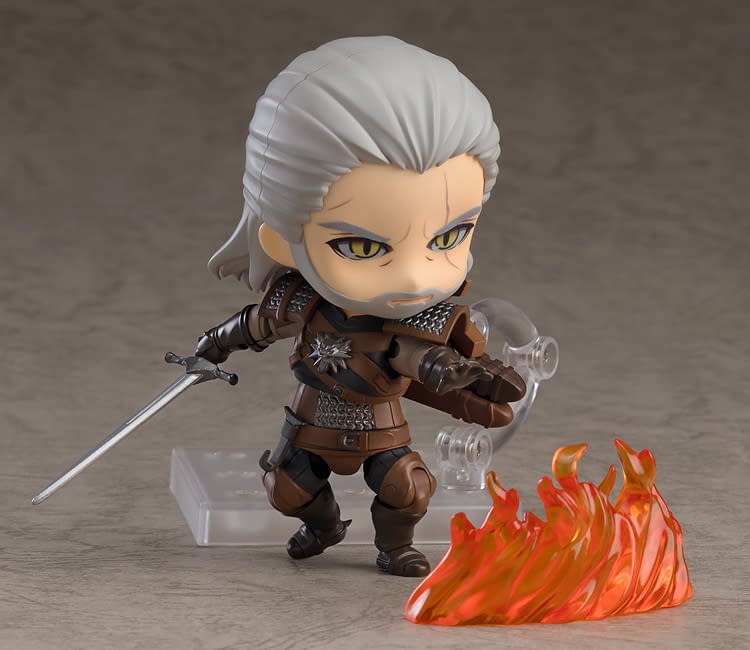 Nendoroid Geralt
The Nendoroid of Geralt of Rivia is back for a rerelease!
From the globally acclaimed open world RPG "The Witcher 3: Wild Hunt" comes a rerelease of the Nendoroid of the White Wolf, Geralt of Rivia! The Nendoroid is fully articulated allowing you to easily pose him in combat scenes, and he comes with both his steel and silver swords which can both be equipped to suit the situation! A hand of Gwent cards is also included to display him enjoying a round of the mini-game from the series!
Along with his standard serious face plate, he also comes with an interchangeable face plate that captures the veins along his face when he overdoses on decoctions and potions! In addition, the iconic bathing scene at the start of the game can also be recreated with the included bath parts! Recreate all sorts of scenes from the world of the Witcher in adorable Nendoroid size!