ThinkGeek Assures Us at SDCC That They are Here to Stay
ThinkGeek has recently gone through some crazy times, with their popular web store being shutdown and merged with GamStop's. Rumors run crazy sometimes, and one of them is that they are going away completely and closing all their stores and that it is all doom and gloom. You wouldn't know it from visiting their SDCC booth on the show floor however. If you are here at SDCC, you need to get over there.
ThinkGeek is not closing all of their stores. As a matter of fact we were told at their booth that none of them are. And while the website is gone, aside from a few items everything they sold before is still for sale on the GameStop website. So everyone relax. It was certainly nice to hear that. ThinkGeek also has some great exclusives this year at their booth as always. That includes their Bag of Holding patch, so go get one for free!
Also for free, if you go to the ThinkGeek social media, there are secret phrases daily you can say at the booth for a free button. I witnessed it first hand, and it was pretty neat! As a button and pin freak, this is one of the best booths on the floor. They have some awesome, very limited pins celebrating various pop culture properties anniversaries. TMNT, Ghostbusters, Dark Crystal, Farscape, even Plan 9 From Outer Space!
Other exclusives include a Beast Kingdom Phoenix figure, a Mego Star Trek Spock figure with swappable Mirror Universe Spock parts, and multiple Funko ThinkGeek exclusives, including the Office Space poster guy.
Check a couple of these out below, and if you are at the show, make it a point to swing by there and show them support. Especially if you enjoy the pins, because those are not going to last very long. (Booth #3349)
---
---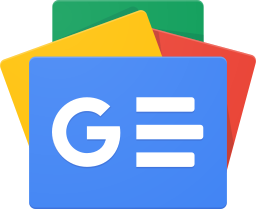 Stay up-to-date and support the site by following Bleeding Cool on Google News today!