Posted in: Collectibles, RSVLTS | Tagged: RSVLTS, star wars
---
Unleash the Force with RSVLTS New Star Wars May the 4th Collection
Celebrate Star Wars in style with RSVLTS as they drop a brand new and impressive collection of button-ups for May the 4th
---
The Force has been awakened at RSVLTS once again as a new set Star Wars apparel collection is arriving today for, May the 4th. RSVLTS is no stranger to Star Wars, and they have easily some of their hottest button-downs around no matter what part of the galaxy you are in. To kick off the annual celebration, an impressive (most impressive) collection is here with button-downs, koozies, and stylish hybrid shorts. Six Force-sensitive designs arrive with plenty of love for Star Wars: Return of the Jedi, which also shares its 40th Anniversary this year.
"Trilogy's End" – (Classic, Women's, Preschool, Hybrid Shorts, and Koozies)

It is time to bring balance to the Force with RSVLTS and as they celebrate Star Wars: Return of the Jedi. Wear Trilogy's End with pride as the shirt and shorts capture iconic moments from throughout the final film. From Luke Skywalker vs. Darth Vader, Boba Fett, and even scenes from Jabba's Palace this button-down is the shirt you are looking for.

"Jabba's Palace Pals" – (Classic, Women's, Preschool, Hybrid Shorts and Koozies)

Enter the deadly lair of Jabba the Hutt with RSVLTS next shirt that adds a trippy design to the Star Wars galaxy. Rule Tattooine with a slimy fist while wearing this Kunuflex button-down with bright colors and aliens right from Jabba's Palace. Show your loyal subjects that you mean business with this shirt and embrace your new Throne; just be careful of Boba Fett's return.

"It's a Trap!" – (Classic, Women's, Preschool, Hybrid Shorts, and Koozies)

It's a Trap! An iconic line from Return of the Jedi from Admiral Ackbar from the final attack on the Death Star II. This legendary line lives on in the stars and is now on your shirt with a truly gorgeous design. Featuring a Pop Art style and color scheme, Ackbar is plastered all over this button-down, and adding the matching hybrid shorts to your wardrobe will make you the highlight on any Starcrusier.
"Ewok Warriors" (Green Colorway) – Cassic and Women's

Welcome to the Jungle and help the Ewoks take down the Empire with RSVLTS next and an adorable shirt. Featuring a very unique design, R2-D2, C-3PO, and the Ewoks prepare for battle on this delightful soft green shirt. These little teddy bears will make you feel comfy and stylish while supporting the Rebellion and taking down the Empire. You and any Princess of Alderaan will look amazing when rocking this design together.

"Rancor Rhapsody"

Enter the Rancor Pit inside Jabba's Palace with the help of RSVLTS for May the 4th. This dark-colored button-down shows off the deadly beast as well as his next snack. This is a fun and nicely detailed shirt that captures another iconic scene from Return of the Jedi. Bring home this shirt and tame your very own Racor while wearing this beauty.

"Revenge of the Jedi" – Exclusive May the 4th Release

Before it was Return of the Jedi, the legendary Star Wars film was titled Revenge of the Jedi. However, the Jedi do not do revenge, so the title was ultimately changed, but not before some movie posters were released. This poster can now go with you wherever you go with RSVLTS May the 4th exclusive button-down. From Luke taking on Vader to the eye-popping red color, this is one Star Wars shirt that will lead you right down the path to the dark side.
As RSVLTS and Star Wars fans can see above, a variety of styles and sizes will be offered. All of these items (unless marked) will be available in classic (unisex) and women's styles featuring their signature Kunuflex material. The button-downs are priced at $70, with the preschool sizes at $39. To complete your look, the koozies are at $6, while the matching Star Wars hybrid shorts are at $65. Be sure not to sleep on the Revenge of the Sith button-down as that is RSVTS limited and exclusive May the 4th release. Collectors will be able to embrace the dark or light side of the Force today at 4 PM EST right here and on the app. May the Force be with you.
---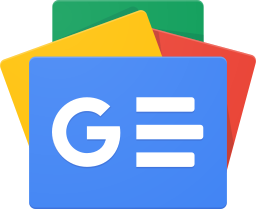 Stay up-to-date and support the site by following Bleeding Cool on Google News today!