Posted in: Comics | Tagged: Comics, entertainment, kickstarter, you are not alone
---
You Are Not Alone Marc Lombardi writes,
It was back in December 2012 that the GrayHaven Comics editorial team sat stunned following the news of the shooting at Sandy Hook Elementary school, wondering what we could do about the tragedy but feeling rather insignificant We had some email discussions and after a day or so of soul-searching decided that something good had to come from the horrific event.
We realized in those initial discussions that the issue of violence went beyond Sand Hook. It was the shooting at the Aurora Colorado movie theater. It was every single story we heard about someone taking his or her life after being bullied. It was every single kid who was taunted because of the color of his skin or her sexual preference. It was about all of the victims that we heard about every single day and figuring out what we could do to help them realize that they were not alone in this world.
We decided that we would use our talents, and the talents of those in the comic book industry — both veterans and newcomers alike — to provide these victims with tales of hope in a more accessible comic book form. The You Are Not Alone project was born.
GrayHaven's You Are Not Alone would be an original anthology graphic novel that would be distributed for free to schools, youth organizations, victim shelters and other groups that would be receptive to the tales of hope that we wanted to offer. Now we just needed to create the book…and figure out how we could give it away.
When the call for submissions went out, Bleeding Cool was there to help spread the word, and in only a few months we received over 100 story submissions and even more calls from artists wanting to help out.
In February 2013 we began a Kickstarter campaign to help raise funds to offset the printing costs. To say that the campaign was successful would be an understatement. With 176 backers and nearly $6,200 raised (almost 250% over our initial goal) we knew that You Are Not Alone would become a reality and that the much-needed funds were going to be there thanks to everyone's support.
In the months that followed the editorial team received scripts from those whose pitches were approved and paired the stories up with artists and letterers who were interested in taking part. Not a single contributor was paid for their work but every single one of them was gracious in taking part. The entire editorial team was involved in some aspect and by the end of November we had the book into the hands of the printers.
You Are Not Alone is a 170+ page anthology geared towards younger readers and featuring stories about abuse, bullying, depression, homophobia, racism and violence with a message of hope, along with page breaks with important resource information for victims or witnesses to these acts to use. The book features all new material by over 60 talented writers and artists including Pat Shand (Zenescope's ROBYN HOOD), Raven Gregory (Zenescope's WONDERLAND), George O'Conner (Homeless Comics' HEALED), Dirk Manning (Shadowline's NIGHTMARE WORLD), Alejandro Aragon (Boom!'s 28 DAYS LATER), Jason Baroody (AIT/PlanetLar), Brent Peeples (Image's LAST OF THE GREATS) and Forrest Helvie (Newsarama), with a cover by George Amaru. Variant covers that were available to Kickstarter backers showcased the work of Colin Lorimer (Image/Shadowline's HARVEST), Donal Delay and Elias Martin. In addition, YOU ARE NOT ALONE is dedicated to those who lost their lives in the Sandy Hook and Aurora shootings.
Between the copies provided to the Kickstarter backers and the .PDF versions made available to contributors, reviewers and media, over 200 copies were sent out in January 2014. Despite the setback of our original printer going out of business, we were able to still get hard copies of the book out to various youth organizations, high schools and junior high schools and libraries within months of our originally planned release.
Initial response to the book has been overwhelmingly positive. Reviews (although few) have been very supportive. Emails from those who felt an emotional impact from the stories they've read have come in.
"Doing this book was therapeutic for me in the wake of Sandy Hook," said GrayHaven's publisher and EiC Andrew Goletz. "I was so proud to work with everyone to put this together and fund a successful Kickstarter and I just hoped some people could find it useful. The reality of how much of an impact it could truly have was lost on me until these emails started coming in. It's real now."
While those of us at GrayHaven Comics would have been very happy to have had a positive impact on just one life because of this book, we know that there are so many other kids out there who can benefit from these stories…and that's where you can help.
If you know of any educational, youth or victims organizations that would like a complimentary copy of the book, please email us at gatheringanthology@hotmail.com and let us know. If you were not a Kickstarter backer and are interested in purchasing a copy of the book, we are able to offer them for sale for a limited time at our website.
Due to the early success of this volume and the response we have received from other creators who missed out in taking place the first time around, GrayHaven Comics is going to be publishing a follow-up to YOU ARE NOT ALONE this coming fall and we plan to make the anthology a permanent staple in GrayHaven's annual catalogue.
You Are Not Alone is an anthology that is very special to us, one we hope can give people the means to get help and know what to do should they ever witness or face such situations themselves. Most importantly we couldn't have done this without the support of the creators, fans and backers who made this project a possibility.
***
GrayHaven Comics specializes in providing a foot into the industry for up and coming creators looking to get published. The Gathering is GrayHaven's ongoing self-published anthology series. There are over 200 talented creators who have contributed to the pages of GrayHaven Comics, often with their first published work. GrayHaven also has an all-ages division (HEY KIDS), a mature audiences imprint (LIMITLESS) and publishes other series, mini-series and special anthologies such as the annual ALL WOMEN issue.
Marc Lombardi is a long- time comic book fan, writer and GrayHaven Comics editor. When Marc isn't scouting comic conventions looking for new talent to join GrayHaven he is busy assisting in production on GrayHaven's various titles. His writing has appeared in THE GATHERING: ROMANCE, ADVENTURE, HORROR 3, GHOST STORIES, CRIME, SCI FI 2 and WAR, as well as TALES FROM THE ABYSS, HEY KIDS: SUPER HEROES and THE DUNES, and led the production on the massive YOU ARE NOT ALONE project. In addition, Marc works on Promotions for Shadowline Comics.
---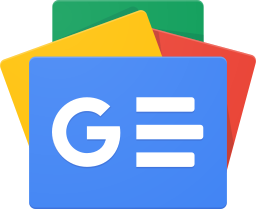 Stay up-to-date and support the site by following Bleeding Cool on Google News today!