From the Dockland Light Railyway cosplay train…. …to walking into the London Super Comic Con, held at the Excel Centre…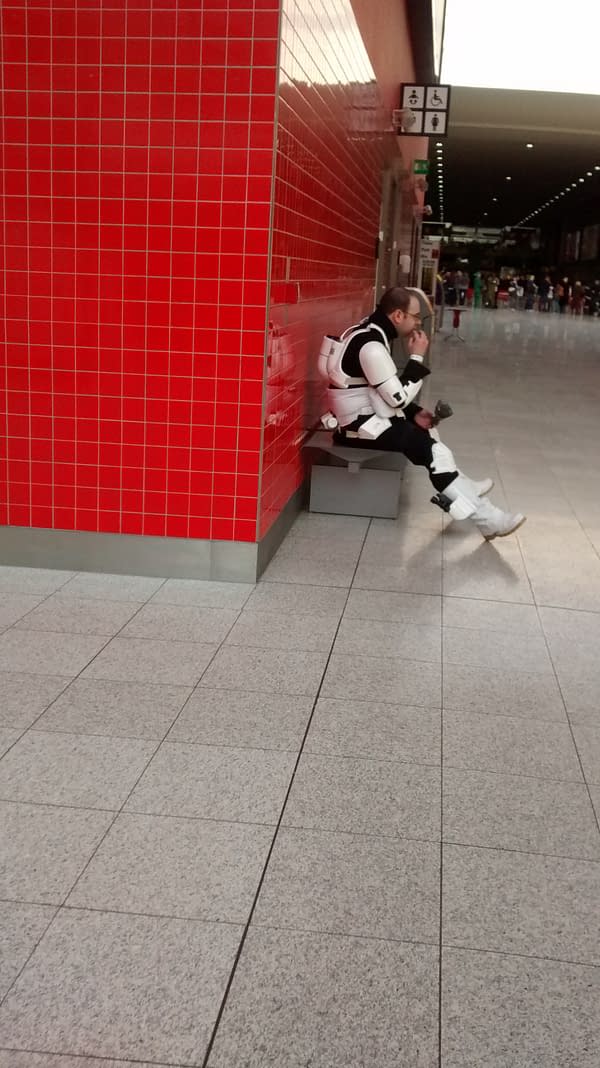 …here are fifty-X shots of cosplay from the Saturday of the show… everything from Kingsman to Spider-Gwen to kid Batman and kid Spider-Man to John Constantine in the pub with a pint and a smoke. If you recognise yourself, get in touch so we can credit you!
Enjoyed this article? Share it!