As news about revised publisher schedules continue to be revealed, so are other details – like an unannounced First Appearance in Go Go Power Rangers #31, on-sale May 27th.
As readers of this site know, first appearances in Boom Studios' Power Rangers comics are a big deal. Just take a look at 2016's Mighty Morphin Power Rangers #9, which featured the first appearance of Lord Drakkon and still see raw copies selling for over $50…and even more if they're slabbed. Then 2018's Go Go Power Rangers #8 debuted the Ranger Slayer, becoming a hot book…one that we recently reminded you still has collector heat.
Both characters have been turned into action figures, Funko Pops and featured in multiple video games – with fans demanding they appear in any new live-action films developed by Hasbro. And if that happens, expect those issues to skyrocket even more.
Well, I understand that Go Go Power Rangers #31 will feature the debut of a new MegaZord – namely the MechaTigerZord. This combines the Tiger Zord with the Mecha Zord that first debuted in Go Go Power Rangers #21. Given that first appearances with connections to Tommy Oliver (the Green Ranger and then the White Ranger, who pilots the Tiger Zord) like Drakkon and the Ranger Slayer remain hot, this issue might be a low risk high reward investment.
After all, comic shops are definitely ordering conservatively now and none of them knew about this First Appearance. Will they up their orders on Go Go Power Rangers #31 to meet potential demand from fans if actor Jason David Frank (who played Tommy) tweets about this new Zord to his millions of followers on social media and drives them into comic shops? Or will they show up to find that copies of the issue are already gone? And will this new Zord join Lord Drakkon and Ranger Slayer in video games, toys & more merchandise raising its profile even more?
Go Go Power Rangers #31 FOCs on Monday, May 4th and is on-sale Wednesday, May 27th.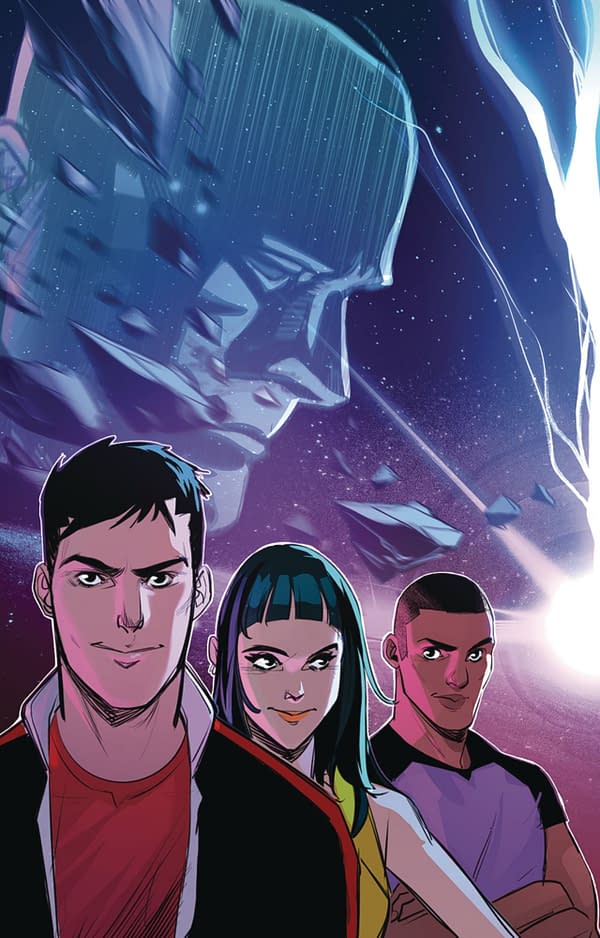 GO GO POWER RANGERS #31 CVR A CARLINI CONNECTING
(W) Ryan Parrott, Sina Grace (A) Francesco Mortarino (CA) Eleonora Carlini
Zack, and Trini are leaving Earth to officially join THE OMEGA RANGERS, but it means their former team is now down three people, with Lord Zedd about to launch his ultimate weapon! Zordon and Alpha-5 search desperately for worthy successors, but will it be enough to stop the enemy?In Shops: May 27, 2020 SRP: $3.99
Enjoyed this article? Share it!