A Second Iron Man Comic, Black Writers Writing Marvel Comics, And Bye Bye To Bi Hercules?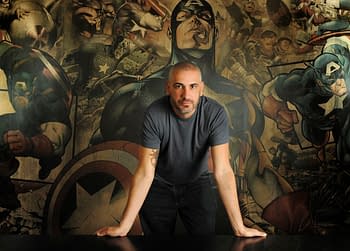 CBR has it straight from Marvel's EIC Axel Alonso. regarding a second Brian Bendis Iron Man title that he had teased.
Brian and David are playing the long game with "Invincible Iron Man." When Brian pitched us, he said there was an idea for a sister-title that would spin out of the first germinating in his brain.
But he also had something to say, for a second week, regarding his approach to creative diversity within Marvel, specifically a dearth of black writers on the books saying,
The "All-New, All-Different Marvel" announcements encompass books that arrive in stores between October through February. We have incredibly exciting stuff to announce in the next few months — titles, artists and writers — building to a crescendo for Black History Month.
Basically… wait until the announcement of your book will have the biggest media impact! But, as Tom Brevoort told us, they are coming. Could one be for Moon Girl And Devil Dinosaur? Wasn't asked. He goes on to say
Actions speak louder than words. We are experiencing a lull in African-American writers at this moment, but it is temporary. We will be announcing new series very soon that will prove that. I'm talking about new voices, familiar voices and one writer whose voice is heard round the world
Any guesses?
And on Hercules, who was seen to be bisexual in Marvel's 616 Universe, specifically down to a certain funeral scene… that moment seems to have been excised from Axel Alonso's memory, who replied to a question about the new series saying,
Hercules and James Howlett's relationship in "X-Treme X-Men" took place in a unique alternate universe, similar to how Colossus was gay in the Ultimate Universe, but is straight in the 616. Same goes for Hercules here.
Marvel declined a follow-up to that question. So, are we to presume that Hercules is straight again, as Colossus is in the 616? That would appear to be a reasonable assumption.
So sorry, Northstar, it never happened….