We saw the Age of X-Man teased on the back of yesterday's Marvel Universe magazine. Turns out it is a brand new series in and of itself, rather than an Uncanny arc. With the first issue shipping in January with that cover as part of the new Marvel Disassembled event.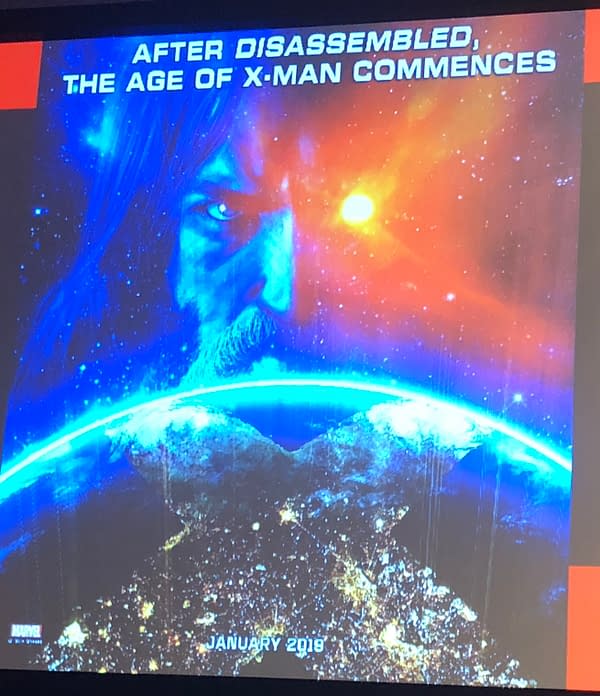 But there is more to come…
With Age of X-Man Alpha #1 by Zac Thompson, Lonnie Nadler and Ramon Rosanans out in January…. event time baby…
We are live, coming from the Diamond Retailer Breakfast meeting at New York Comic-Con. With Bleeding Cool reporters Hugh Sheridan and Madeline Ricchiuto at the scene, reporting back to Rich Johnston in London. This is how we roll. To read more stories coming out of the meet, use this tag…
Enjoyed this article? Share it!