Age of X-Man Omega: Not an Alternate Universe?! [Preview]
All of this time, we've been under the impression that the Age of X-Man event takes place in an alternate universe. But in this preview of Age of X-Man Omega, X-Man himself tells us this is not the case! Of course, some might consider him an unreliable narrator. X-Man explains how this whole mess started…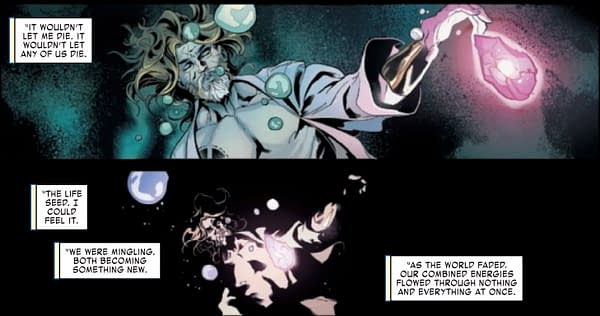 And how he created an entire universe from scratch. But while it contained some characters from the normal Marvel Universe, the rest of the people, apparently, were constructs, all part of X-Man himself.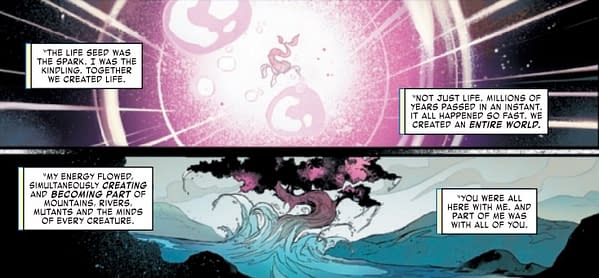 And this, by some logic, makes the distinction between alternate universe… and new plane of existence?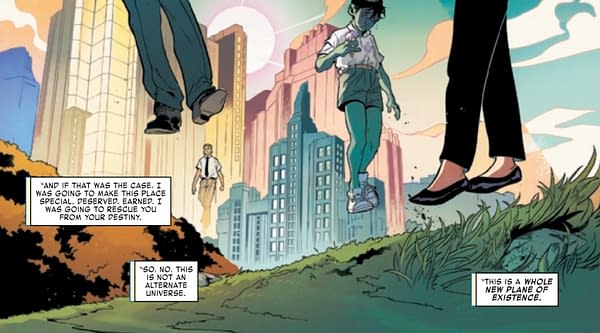 Ok, we feel X-Man may be just arguing semantics here… but it does beg the question: will the characters who did spend time in the Age of X-Man remember their experiences when they return?
Age of X-Man: Omega #1 hits stores on Wednesday.
AGE OF X-MAN OMEGA #1
MAY190893
(W) Zac Thompson, Lonnie Nadler (A) Simone Buonfantino (CA) Phil Noto
THE AGE OF X-MAN CONCLUDES! As twilight falls on the Age of X-Man, the X-Men are forced to decide what they stand for.
Rated T+
In Shops: Jul 17, 2019
SRP: $4.99