Alex Ross, Jim Krueger, Well-Bee Create Earth X Prequel, Marvels X
A fair few years ago, Jim Krueger, Alex Ross, John Paul Leon and others created Earth X, a future-set parallel Marvel Universe where everything kinda ended. It span off into Universe X and others,
Well, looks like Krueger and Ross are returning for a sequel. Or rather prequel. Telling the story of how the Earth got into that state.
Marvels X by Alex Ross, Jim Krueger and Velibor Stanojevic – better known as Well-Bee – will be published by Marvel as a 6 issue series, taking both branding from Earth X and the Marvels series by Ross and Busiek from which Earth X was inspired. And announced at the Marvel panel at NYCC.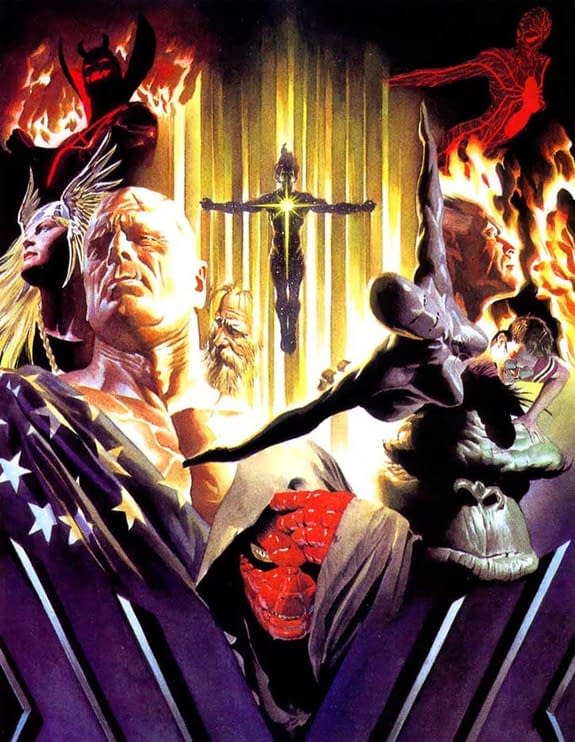 It's also a pretty good time to stock up on old volumes of that epic prestige series.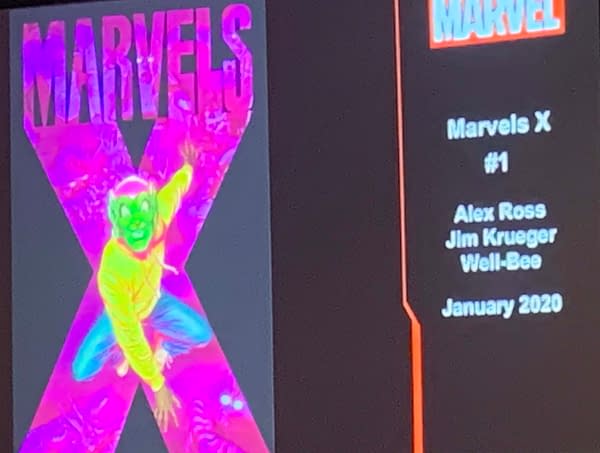 MARVELS X #1 (OF 6)
Writer: ALEX ROSS & JIM KRUEGER
Artist: VELIBOR STANOJEVIC
David has a problem. He lives in a world of monsters that would love to devour him. He's the last boy on Earth. The last human being on Earth. And these creatures that see him only as prey, they're his former neighbors. He has one hope: to get to New York. To get to where Captain America and the rest of the heroes are. Alex Ross and Jim Krueger combine their abilities with artist Well-Bee to tell a very uncanny prequel to the legendary EARTH X trilogy.