Aliens: Dust to Dust #2 Review – Cover-to-Cover Intensity
A xenomorph bust out of Maxon's mother's chest as the escape shuttle struggles to climb out of the storm. The creature scampers through the shuttle, and the passengers panic to kill it. The craft stabilizes, and the pilots come back to assess the situation. They calm the situation as best as they can, but things worsen when the shuttle begins descending once again.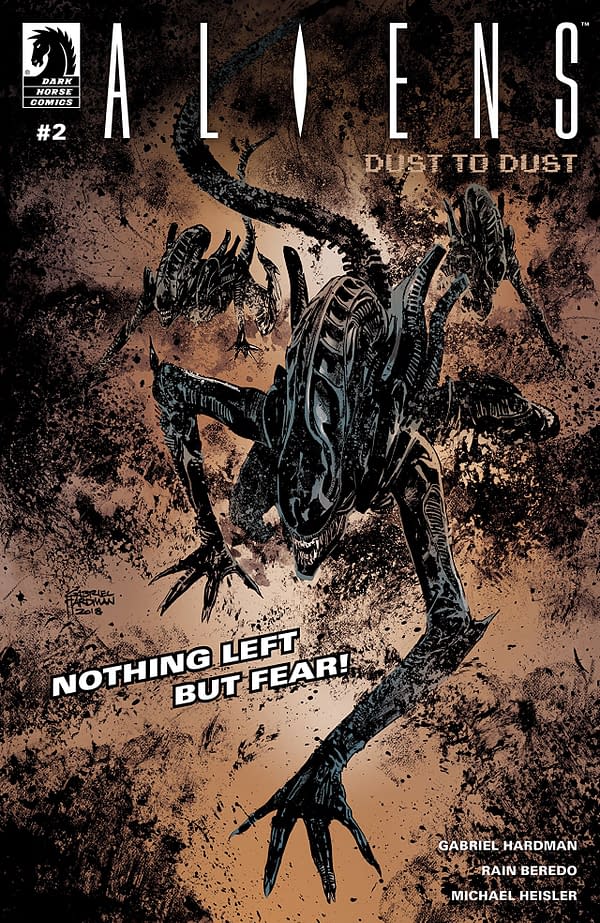 Aliens: Dust to Dust #2 continues its tear of terror with a claustrophobic catastrophe on the tails of Maxon losing his mother. The resulting chaos is solidly tense and only worsens as the shuttle descends back to the planet.
All told, the entire comic doesn't likely span over that much time. That said, a lot happens in that short amount of time. We don't get to see Maxon's mental state clearly either. Far too much happens nonstop for him to get a moment to breathe and process the death of his mother, and that is tragic in itself.
We get to see the security personnel clash with the administration as the situation calms down somewhat, and that seems to be placing another seed that will likely lead to more death and confusion as the story continues.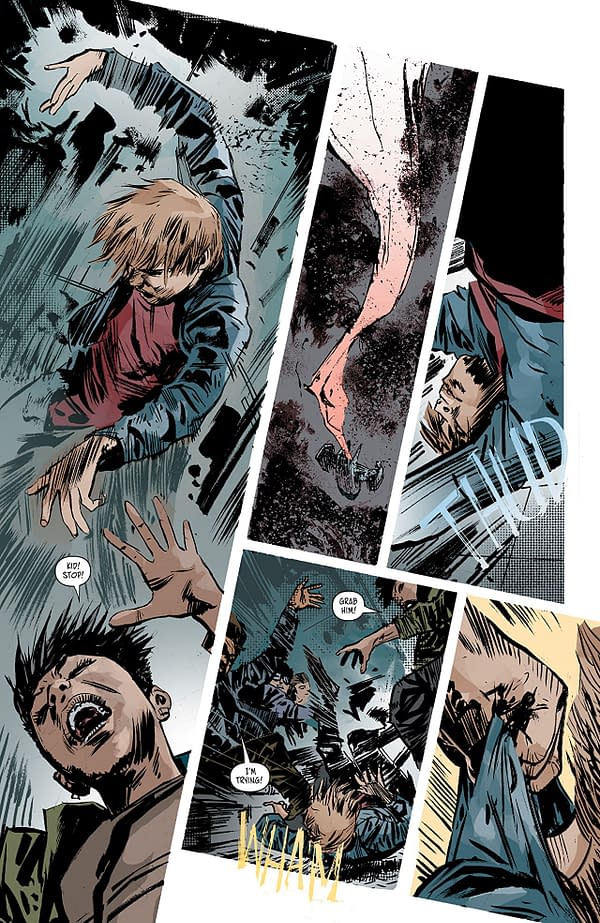 Gabriel Hardman's artwork continues to bring this harrowing tale to life in exquisite detail and a nice layer of grit over it all. The xenomorphs are in good hands under his artistic style, as Hardman makes the classic monsters as unnerving as ever. Larger panels are framed well too; you get a solid grasp of each entire scene and the series of events throughout the book. Rain Beredo supports it all well with a dim and dirty color palette to make everything seem even more hopeless.
Aliens: Dust to Dust #2 is another tense and terrifying issue for the sci-fi horror spin-off series. We get to see our young protagonist have his world shattered as the adults around him scramble to discern how to handle this disaster. This comic earns a recommendation. Check it out.