Always Bet On Truth, Justice and the American Way
It's tough being Superman. You turn up, fighting for Truth, Justice and the American Way, and the American Way, it seems is to avoid that Truth and Justice and go underground. Brian Bendis has been writing about an underground mafia in Metropolis, meeting in lead-lined underground bunkers to avoid detection and never mentioning his name in case he hears them. And in the digital-first Superman: Man Of Tomorrow story, we have a new threat to Metropolis.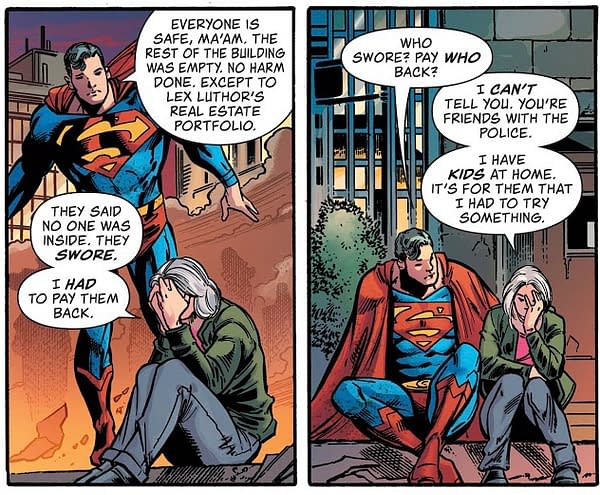 People setting fires. Starting disasters. Committing crimes. Superman stopping them all. But that's not the story, there is something else behind all this and not just the usual mind control or whatnot.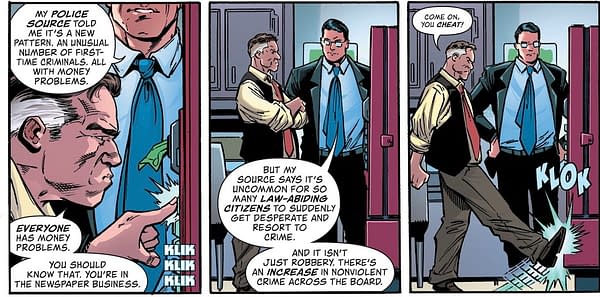 Superman is the problem. Someone gaming the system with Superman – if he wasn't a part of Metropolis, all this would never be happening. The law of unintended consequences it seems.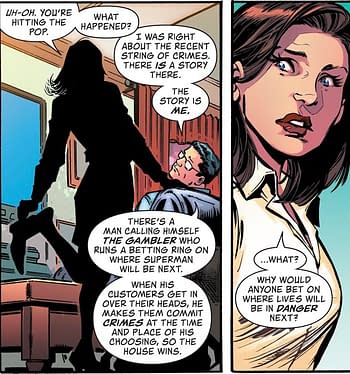 And The Gambler is taking all that money he's making on running a Superman book and fixing the odds, and finding ways to launder it. Through legitimate gambling operations, just ones in which no buildings get burned to the ground.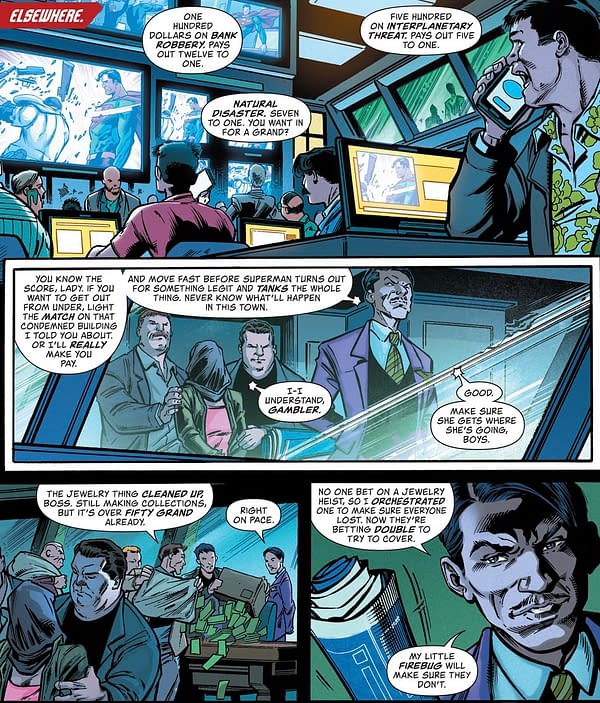 But with legitimate gambling as a front for The Gambler for some kind of artificial legitimacy, it relies on another bet, betting against Superman seeing through all this with his X-ray vision. Or not having a secret identity that may find another way in.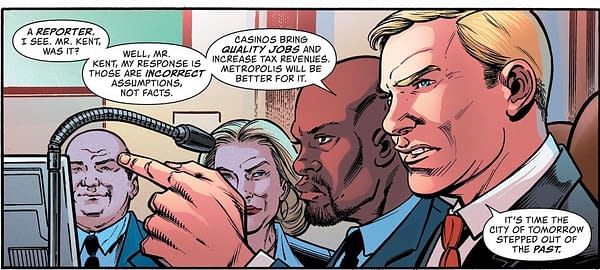 Hasn't he realised, studying Superman's form, that betting against the Man of Steel never delivers a winning streak in this town? Always bet on red, blue and yellow…
Superman: Man of Tomorrow #2 is available digitally now or in Superman Giant at Walmart. Written by Robert Venditti, art by Paul Pelletier. 25 Pages.
Someone is running bets on Superman's exploits throughout Metropolis and putting ordinary citizens in harm's way. Can Superman locate this villainous gambler in time or will the house take all?!