Another LGBT Character Coming to the X-Books #ResurrXion This week is round two for CBR's discussion with X-editors Daniel Ketchum, Mark Paniccia, Christina Harrington, and this time including Chris Robinson and Mark Basso.
And straight off the bat we're given this little tidbit from Daniel Ketchum – there will be another LGBT character in the X-titles that has not yet been revealed.
On answering a question about the two core books relative lack of diversity, Ketchum answered,
Are there plans to bring more diversity to the two main X-Men books? In the two teams, Storm is the only character of color and there isn't any confirmed LGBT representation [aside from Iceman], which seems a stark contrast to Marvel's recent diversity push and the X-Men's own history of being one of the most inclusive teams in comics.

Daniel Ketchum: When we were brewing "X-Men Blue" and "X-Men Gold," we were purposefully modeling the teams after the original five X-Men and the All-New, All-Different X-Men. We definitely struggled with the fact that those rosters aren't representative of Marvel today, so one of the aims was to make sure that we placed extra emphasis on diversity amongst the other team books, as well as finding (also, making) opportunities to fill out the supporting casts of the main titles with diverse characters.

Also, can we talk about how there are maybe more gay characters in the main casts of X-Men titles than ever before? Iceman, Iceman (I count them separately because we are presenting very different gay narratives with each of them), Benjamin Deeds, Bling and a character that we have not yet discussed…
It's not clear if this is an entirely new LGBT character, or an existing character who was previously not revealed to be LGBT until now. However, it is implied that this character will be part of the ResurrXion line of X-books.
Also, Ketchum forgot to mention Mystique, just revealed as part of the mystery new book, who is a bisexual character.
So, any guesses who it'll be and where we'll see them?
---
---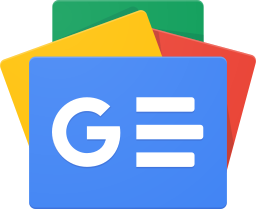 Stay up-to-date and support the site by following Bleeding Cool on Google News today!