When I Arranged To Stay In Hell's Kitchen For NYCC I Didn't Expect It To Be Quite So Literal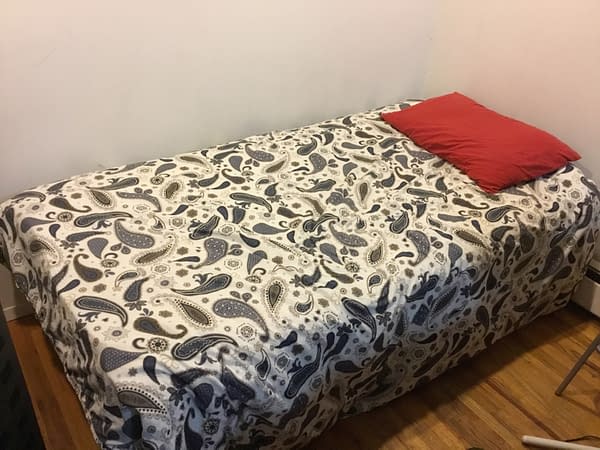 I do love an AirBNB. Saves me so much money when travelling. And coming to New York Comic Con post-Brexit and wanting to be close to the Javits convention centre in Manhattan, it was going to be more essential than ever. So I booked for a bed/mattress on AirBNB in Hell's Kitchen for just under 50 bucks a night.
And yes, I am a pre-metrosexual man so am more immune to a certain level of grime/shoddiness/bed legs collapsing/showers from the nineteen seventies…
But my bed in Hell's Kitchen…
…is actually in a kitchen.
It's all fine though, mostly, and it's handy to make a morning cup of tea. New York Comic Con awaits!!!