Posted in: Comics | Tagged: ai, midjourney, neal adams, p craig russell, Raiuna Telgemeier, richard corben, rob liefeld, robert crumb, ryan ottley, Sal Buiscema, scott mccloud, sergio toppi, Sergiuo Aragones, simon bisley, Skottie Young, stable diffusion, Steve Dillon, steve ditko, steve rude, tim bradstreet, wally wood, walter simonson
---
Artists Class Action Lawsuit Against Midjourney & Stable Diffusion AI
Three artists, Sarah Andersen, Kelly McKernan, and Karla Ortiz launch a class action lawsuit against AIU companies, asking other artists to join them.
---
Three artists, Sarah Andersen, Kelly McKernan, and Karla Ortiz, have launched a class action lawsuit against the companies behind StableDiffusion, Midjourney, and DreamUp, alleging that they have infringed the rights of "millions of artists" by training image-generating AI programmes on billions of images taken from the internet without the "con­sent of the orig­i­nal artists."
The lawsuit was filed by Matthew Butterick, programmer and lawyer, and the law firm Joseph Saveri, who specialise in antitrust and class actions, with litigation co-coun­sel Brian Clark and Laura Mat­son of Lock­ridge Grindal Nauen P.L.L.P. Butterick and Saveri recently filed paperwork in a suit against Microsoft, GitHub, and OpenAI over allegations that Copilot train­ed their AI sys­tems on pub­lic repos­i­to­ries, vio­lated rights of those who posted code under open-source licenses that require attri­bu­tion.
The Stable Diffusion Legislation blog saw Butterick write "Sta­ble Dif­fu­sion con­tains unau­tho­rized copies of mil­lions—and pos­si­bly bil­lions—of copy­righted images. These copies were made with­out the knowl­edge or con­sent of the artists. Even assum­ing nom­i­nal dam­ages of $1 per image, the value of this mis­ap­pro­pri­a­tion would be roughly $5 bil­lion. (For com­par­i­son, the largest art heist ever was the 1990 theft of 13 art­works from the Isabella Stew­art Gard­ner Museum, with a cur­rent esti­mated value of $500 mil­lion.)" and concludes "These result­ing images may or may not out­wardly resem­ble the train­ing images. Nev­er­the­less, they are derived from copies of the train­ing images, and com­pete with them in the mar­ket­place. At min­i­mum, Sta­ble Dif­fu­sion's abil­ity to flood the mar­ket with an essen­tially unlim­ited num­ber of infring­ing images will inflict per­ma­nent dam­age on the mar­ket for art and artists."
Talking about DeviantART, a long-established platform for artists to upload and display their work for 23 years, the website states "thou­sands—and prob­a­bly closer to mil­lions—of images in LAION were copied from DeviantArt and used to train Sta­ble Dif­fu­sion. Rather than stand up for its com­mu­nity of artists by pro­tect­ing them against AI train­ing, DeviantArt instead chose to release DreamUp, a paid app built around Sta­ble Dif­fu­sion. In turn, a flood of AI-gen­er­ated art has inun­dated DeviantArt, crowd­ing out human artists."
And of Mid­jour­ney's founder David Holz, they quote him on scraping images for AI generators saying "There are no laws specif­i­cally about that" and on the possibility of artists being able to opt out, "ee're look­ing at that. The chal­lenge now is find­ing out what the rules are." The website, tongue in cheek, states "we look for­ward to help­ing Mr. Holz find out about the many state and fed­eral laws that pro­tect artists and their work."
The lawsuit states "These resulting derived images compete in the marketplace with the original images. Until now, when a purchaser seeks a new image "in the style" of a given artist, they must pay to commission or license an original image from that artist. Now, those purchasers can use the artist's works contained in Stable Diffusion along with the artist's name to generate new works in the artist's style without compensating the artist at all. As used herein, the phrase "in the style of," refers to a work that others would accept as a work created by that artist whose "style" was called upon, not the general category of work, such as fantasy or impressionism. Only a very small number of incredibly talented artists are capable of this same feat for a single other artist (i.e., reproducing art that is convincingly in that artist's style), let alone for countless other artists. AI Image Products do so with ease by violating the rights of millions of artists."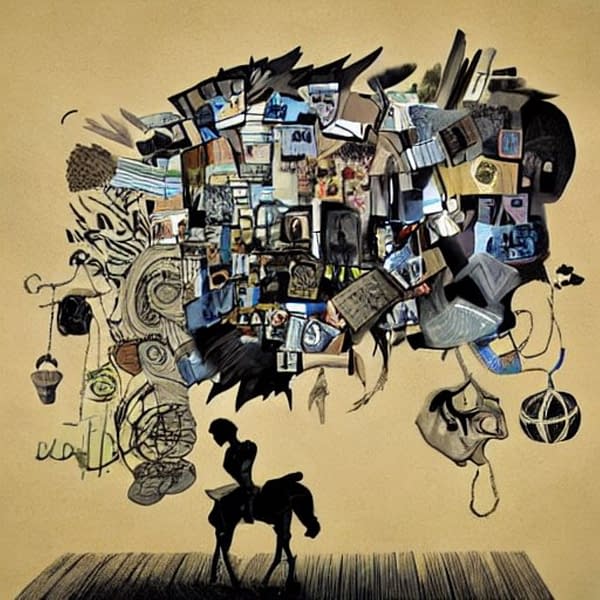 This is an example of Stable Diffusion being asked to put together an image with the prompt "Stable Diffusion receiving a class action lawsuit from very angry artists, in the style of Dave McKean" for demonstration purposes. He is one of the many artists named by Kelly McKernan who has also posted two documents naming hundreds of artists who they have identified whose work they believe has been trained on for Midjourney & Stable Diffusion. And ask any who recognise their name to join the class action by e-mailing stablediffusion_inquiries@saverilawfirm.com… Collect all evidence of your name in these databases, screenshot any art you have on http://haveibeentrained.com
(search for your images, not just your name), save everything in a folder on your phone for easy access. Hundreds, potentially thousands, of artists have grounds to join.
Additionally, you can join the Midjourney discord server to search your name for all the instances you've been used to prompt AI images. Save these screenshots too."
Those identified names include Artgerm, Bosslogic, Jamie Hewlett, Joe Madureira, Jim Mahfood, Becky Cloonan, Dustin Nguyen, David Mack, Joshua Middleton, Bill Sienkiewicz, Bernie Wrightson, Hajime Isayama, Michael Kaluta, Trent Kaniuga, Mike Mignola, Howard Chaykin, Carl Barks, Gabriel Ba, Barry Windsor Smith, Todd McFarlane, Ethan Van Sciver, Bryan Hitch, Charles Vess, Harvey Kurtzman. Jack Kirby, Siya Oum, Bryan K Vaughan, Klaus Janson, Chip Zdarsky, Will Eisner, Phil Jimenezm Mike Deodato, Matt Fraction, Bart Sears, Mike Mayhew, Tony Moore, Aaron McGruder, Al Williamson, Albert Uderzio, Mobius, Alex Raymonf, Alex Rodd, Alex Toth, Angus McKie, Brian Bolland, Brian Stelfreeze, Bruce Timm, Charls Burns, Chris Ware, Daniel Clowes, Dave Gibbons, Dave Dorman, Dave Sim, Dave Stevens, Davisd Mazzucelli, Eddie Campell, Frank Miller, Geroge Perez, Gil Kane, Gilbert Shelton, Giuseppe Camuncoli, Grant Morrison, Hugo Pratt, Jeff Lemire, Jeffrey Catherone Jones, Jim Lee, Jim Steranko, Jium Woodring, Jim Starlin, Joe Shuster, John Byrne, Marie Severin, Neal Adams, P Craig Russell, Raiuna Telgemeier, Richard Corben, Rob Liefeld, Robert Crumb, Ryan Ottley, Sal Buiscema, Scott McCloud, Sergiuo Aragones, Sergio Toppi, Simon Bisley, Skottie Young, Steve Ditko, Steve Dillon, Steve Rude, Tim Bradstreet, Wally Wood, Walter Simonson and hundreds more.
Kelly also states "Kinda thinking that the founder of Midjourney should've accepted my venmo request to help pay my rent. A reminder that my name has been used and profited from at a MINIMUM of 12k times. These are just the publicly available results. Many have private servers they pay to keep. What if I had been paid for every instance? That's life changing money for a single mom. This isn't right.. For the AI "artists" profiting on my name, share some of that wealth. I have bills and rent to pay, groceries to buy, and a kid to support. The least you can do is throw $20 my way. I'm a real human artist barely making ends meet and your actions have real consequences."
Creators can also search for public uses of their name in image prompts here, and on the MidJourney Discord app. which has uncovered other examples. So… what are the most egregious you can find out there?
---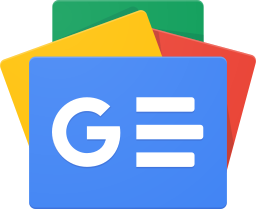 Stay up-to-date and support the site by following Bleeding Cool on Google News today!