We saw the 'We Love You 3000' backs of the San Diego Comic-Con 50th Anniversary posters lining the streets of downtown San Diego yesterday. Celebrating Avengers Endgame and the likely extended edition of the movie that will debut for the show. Now we have a better look at the fronts, courtesy of the Gaslamp Quarter…
And from the other side…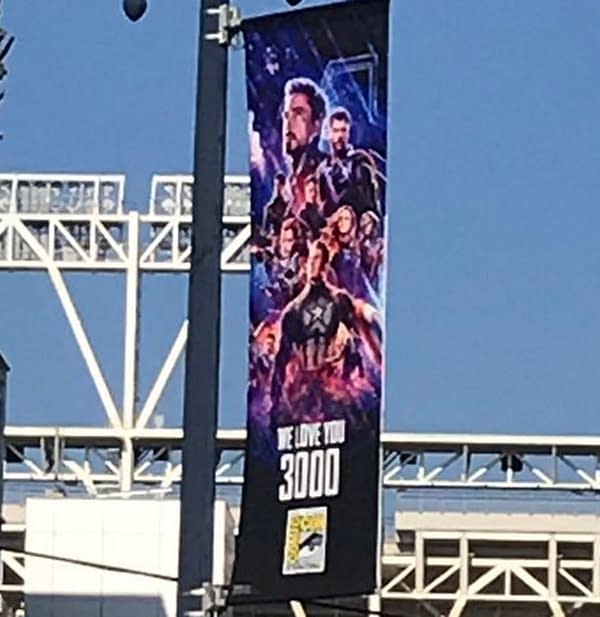 Any more for any more? None with a Thanos on it?
Thanks to Suzette Valle, the author of #101 Movies To See Before You Grow Up, for that last one. San Diego Comic-Con will run from July 17th through to the 21st. You can start lining up for Hall H… now.
Enjoyed this article? Share it!