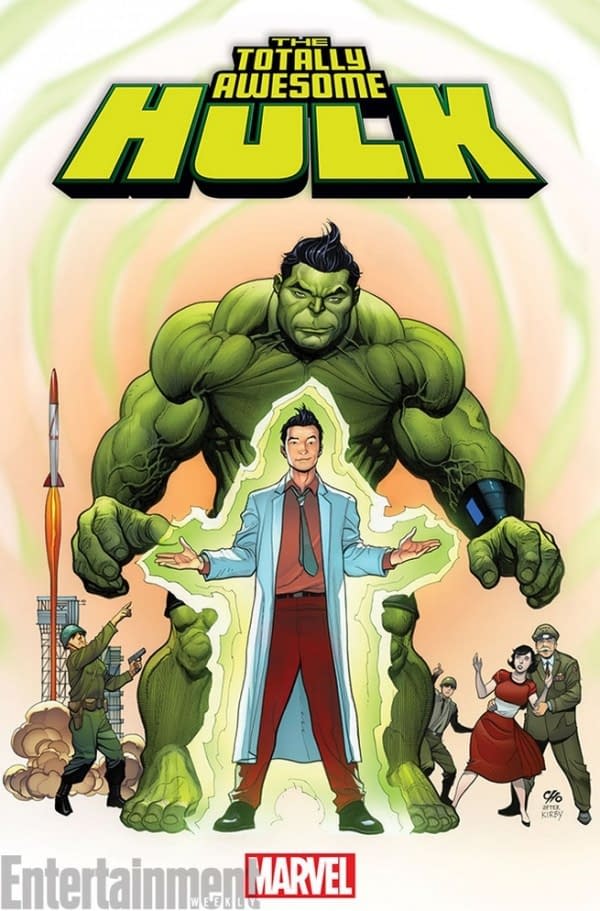 Today Marvel confirmed what we all pretty much had worked out, that Amadeus Cho was the new Totally Awesome Hulk. And that Bruce Banner was not.
At CBR, Marvel EIC Axel Alonso also explored the notion of having a Korean-American Hulk, from a Korean-American creative team of Greg Pak and Frank Cho. And how it hit close to home.
My wife is Korean, and let me tell you, I scored a [lot] of points with this! [Laughs] I can only imagine the reaction of my [eomeoni] [mother] and two [cheo nams] [brothers] — who're always asking me when the world is going to get an A-list Korean super hero. I think this fits the bill.
Greg Pak immediately came to mind, because he had a celebrated run on "Incredible Hulk," and he was, of course, the co-creator of Amadeus Cho. As for Frank, well, he used Amadeus Cho and the Hulk in his "Savage Wolverine" story, so we knew he loved both characters, he's Korean-American, and while he is very selective about his projects, we just figured he'd see the significance of this moment. And he did. He immediately agreed to be a part of the team, and was involved in the planning from the ground floor. He designed the new Hulk — from his the MMA-inspired board shorts to his K-Pop hair — and he very much collaborated on creating the villain for the first arc.
Oh and regarding another story we've been looking at…
Captain Britain and Alpha Flight. Any plans for either of those characters/titles?"

Alonso: Stay tuned for good news, I think.
British or Canadian as well…
Enjoyed this article? Share it!