The Ballad of Wolverine and Jean Grey in X-Force #10 (Spoilers)
Today sees the much-delayed X-Force #10 by Ben Percy, Joshua Cassara and Guru is out today and it is likely to put a cat among the pigeons. Or a wolverine. The issue sees Jean Grey discovering that the Beast has been manipulating events, killing world leaders and the rest, in order to make X-Men and Krakoa's position in the world stronger. And when, in this issue, that doesn't actually work out, she had words for Hank McCoy.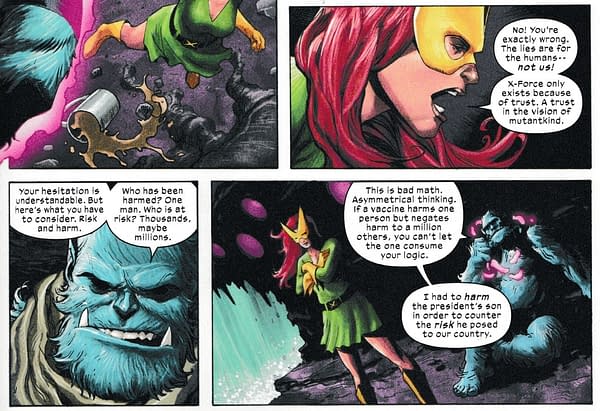 Of course, Hank McCoy has a history of going off half-cocked and ending up as the bad guy, and Jean Grey should be able to remember just what he did to her younger self, amongst many other things. Why should she expect any better now? But of course Jean Grey has become a controversial figure of late. We had previously listed the evidence for Jean Grey, Cyclops and Wolverine becoming mainstream superhero comic book's first trouble. At the end of House Of X #6, with the instruction to Make More Mutants, we got a big alcohol-fuelled party.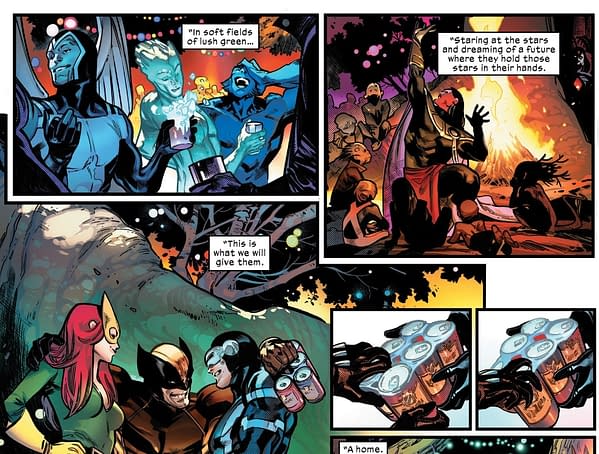 With Logan, Jean and Scott…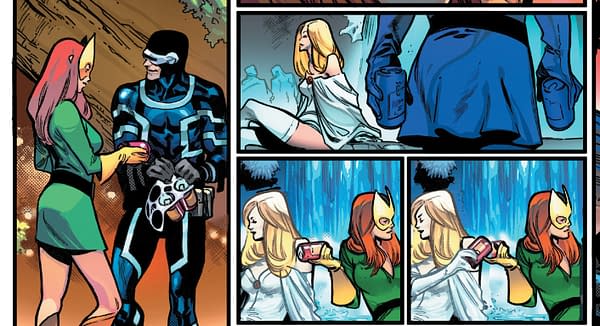 Or Scott, Jean and Emma. In X-Men #1 we got to see the Summers' living arrangements. With Jean and Scott having separate living quarters. As does Logan. With Jean located right between Logan and Scott. And, as was pointed out, Jean having internal door access to both Scott and Logan's quarters.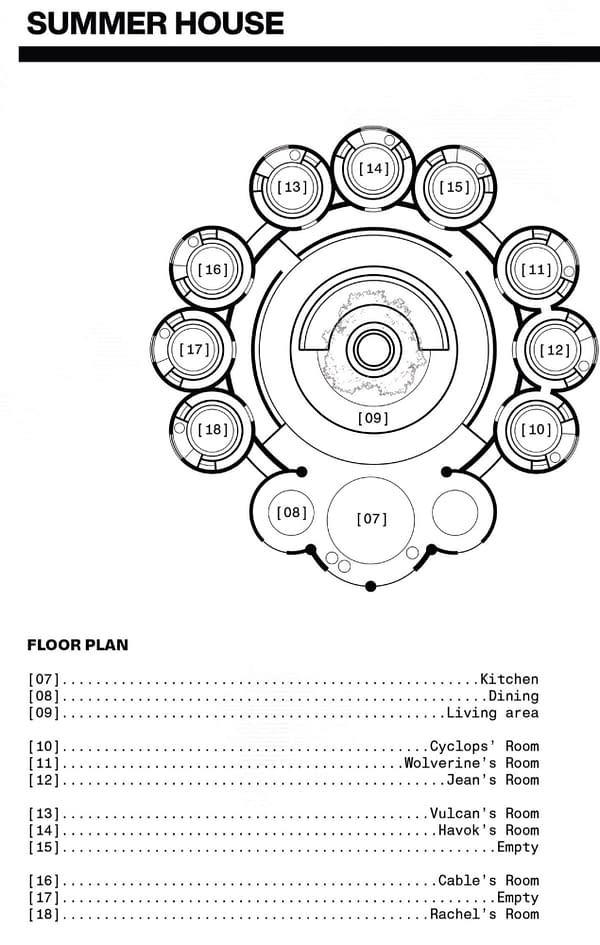 Well, today we see Jean Grey popping by the Broken Baths of Krakoa to find a soaking Wolverine.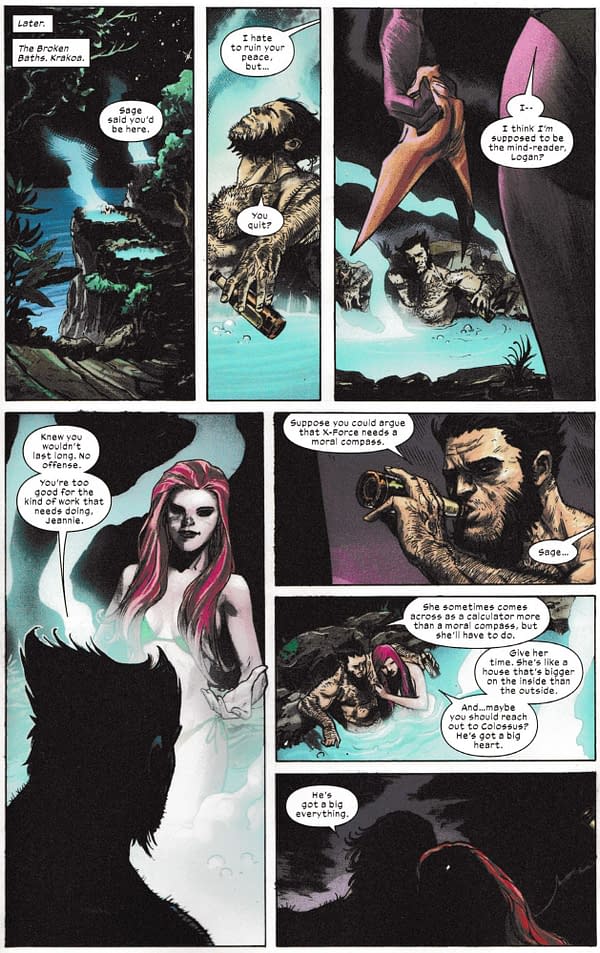 It is just me or was Jean Grey's swimsuit drawn on afterwards after editorial notes?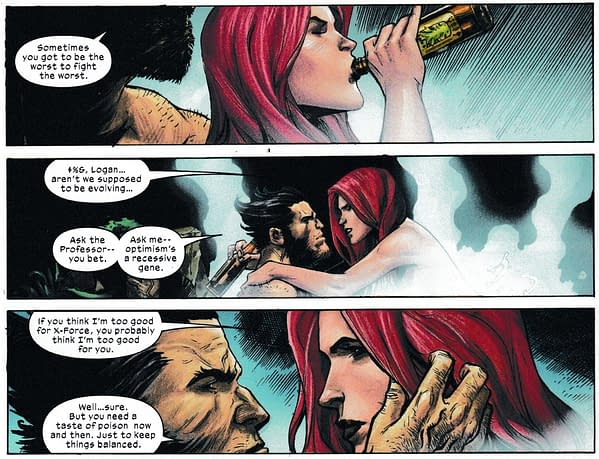 And, hey, where is Scott Summers when this is going down. As Jude Terror always tells us, Logan has plenty to go around.
X-FORCE #10
MARVEL COMICS
FEB200893
(W) Ben Percy (A) Joshua Cassara (CA) Dustin Weaver
THE DEADLY GARDEN!
As one of the team members struggles with their secrets unraveling, the rest of X-Force has to fight to stay alive long enough to salvage their mission.
Parental Advisory In Shops: Jul 08, 2020 SRP: $3.99
X-Force #10 is out today from Marvel Comics… I bought mine from Piranha Comics in Kingston-Upon-Thames. Piranha Comics is a small south London comic store chain with a small south-east store in Kingston-Upon Thames's market centre, which runs Magic The Gathering nights on Fridays, and a larger south-west store in Bromley, which also runs Magic nights and has an extensive back issue collection and online store. If you are in the neighbourhood, check them out.