Posted in: Comics | Tagged: Babs Tarr, batgirl, Brenden Fletcher, cameron stewart, cis, Comics, dc, dc comics, lgbt, LGBTQ, transgender
---
Batgirl With A Gold Dress On This weekend, there was considerable comment online regarding the character Dagger Type in the most recent issue of Batgirl, a male artist disguising himself as Batgirl and going on a crime spree. Much revolved around traditional tropes of transexuals or transgendered being the bad guy, how Batgirl had make great strides in presenting the transgendered as just another aspect of life and that this destroyed much of their progress. As a result of commentary, the creative team (but not DC Comics) issued an apology.
Bleeding Cool commentator and Greek LGBT activist reporter, Dr Manolis Vamvounis had another take he wanted to share. He writes,
I'm frustrated with the hate that Cameron Stewart, Brenden Fletcher, Babs Tarr and the Batgirl team is receiving from a very sensitive and vocal group inside the trans community, who I fear are not getting their facts straight – and have probably not read the book in question

To recap: Batgirl #37 features a mystery second Batgirl who is revealed to be a male performance artist in drag. We see Batgirl have a "But you're a–" surprised reaction to the reveal, which has sent some people into a frenzy for misrepresenting trans women, promoting bad trans sterotypes and general transphobia.

Reading the issue, it's more than clear that the character in question is NOT a trans woman, but a man (of undefined sexuality) dressed in drag. He is shown earlier in the issue in a photo dressed in boy clothes (with a hairy chest, showing out of a V-neck) and he identifies as male in his speech, twice in this issue. He also later shows up in a different drag outfit, sans breastplate.

Taking a single panel of the issue out of context and raising a crusade against these creators who have only been pro-LGBT representation since day one and just wanted to have some fun with an over-the-top bedazzled DRAG QUEEN character, is ludicrous. A drag queen is usually a MAN dressed in drag, a completely different thing from a trans woman.

Check your facts before you go on a rampage.
I confess, on reading the comic what was brought to mind more was Heath Ledger in his Joker Nurse incarnation… One can also recall Dr Cavendish from Arkham Asylum in his mother's wedding dress. Is there seems something that orientates around the Batman books specifically?
[youtube]https://www.youtube.com/watch?v=_cysydry2tY[/youtube]
And, yes, it is worth pointing out that Dagger Type does appear to be a drag queen-type rather than a transgender character. But, as may have been acknowledged in the apology, it may be an unfortunate choice of character in a comic that has been celebrated by the transgender community, and did play into a number of unfortunate tropes. In fact, it's unlikely that Heath Ledger or Grant Morrison would have gotten away with what they did quite as easily today.
But it could have been a lot worse, Batgirl fans. You could have had Scott Lobdell and Kenneth Rocafort's Suzie Su… from Teen Titans. Small mercies, folks. Small mercies.
---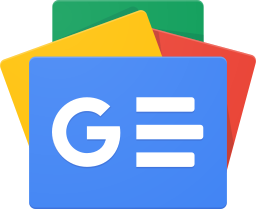 Stay up-to-date and support the site by following Bleeding Cool on Google News today!