Bleeding Cool Comics Chatter Episode 1.3: Terrifics #1
Welcome to the first official episode of Bleeding Cool's Comics Chatter! This is the show where I, Comic Reviews Editor Josh Davison, chat the week's releases with my co-hosts.
This week I am joined by Eliot, our comments moderator and sometimes comic reviewer on BC. We will be talking about Marvel's Peter Parker: The Spectacular Spider-Man #300, Mera: Queen of Atlantis #1 and Terrifics #1 from DC, Rough Riders: Ride or Die #1 from AfterShock, and Abbott #2 from Boom! Studios.
Eliot doesn't currently have access to the Big Two titles, so he's only been able to look at preview pages and discussion from around the web. However, I can't just chat nonsense at the camera on my own with no one to keep me on track. As such, Eliot is gratefully here to keep me on track and to serve as a semi-informed correspondent off which to bounce my terrible ideas and opinions.
Jeremy Konrad will also be a regular on here, but he wasn't able to join us due to the winter storm tearing through the northeastern United States.
I actually reviewed this one a while back and greatly enjoyed it. This chatter went off the rails somewhat, as Eliot and I discussed just about every Jeff Lemire title except Terrifics #1. We digressed into Old Man Logan, Green Arrow, Justice League United, and Xtraordinary X-Men. This is what happens when both co-hosts lose track of the topic, even for a few minutes. However, I really enjoyed this comic on the whole, and I hopefully conveyed that one somewhat in this Chatter episode. In any case, check out the video.
Also, the other comic that I was trying to think of was Gideon Falls. I can't remember if I actually mentioned that in this Chatter episode or after the fact.
---
---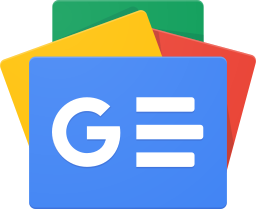 Stay up-to-date and support the site by following Bleeding Cool on Google News today!