Posted in: Comics | Tagged: archaia, boom studios, Comics, entertainment, feathers, Jorge Corona
---
Betrayal, Action, Emotion: Poe Comes Into His Own In Feathers #3 Bianca and Poe's race to the heart of the city continues in Feathers #3, from BOOM! Studios and Archaia, written and illustrated by Jorge Corona. Prepare yourself for an issue packed with betrayal, action, and emotion. The city continues to panic about the "daughter of the city" missing, and we see how that is affecting Bianca's parents. But as the newfound friends continue on their journey, they soon discover that certain people can't be trusted. Corona's detailed script continues to resonate a classic literature feel, similar to the way I feel when I read Charles Dickens. Even with all of the chaos happening to the characters, you still feel at home in the world he's created.
I want to talk about a scene that I found to be extremely significant. We witness Poe being caught by his father in the last issue, and now we experience him reprimanding Poe for his actions. While you would expect a child to fear their guardian because those are the only rules they've ever known, Poe does the exact opposite. Now that he's been off on his own, meeting new people, he recognizes that some of the things his father has taught him in the past are not the truth. Poe gives a passionate speech, and calls his father out on his behavior. To me, that was a very defining moment for Poe's character. He wants to live his life, and he's not going to let anyone stop him. I love seeing excellent character development.
That determination continues throughout the issue as Bianca gets a little homesick. Poe is protective over her, and we get to see how much their relationship has grown over such a short amount of time. I don't want to spoil the points of betrayal, because they are all pretty important, but we meet a few new characters that amp up the conflict. I highly recommend picking up Feathers #3. It has been a memorable story thus far, and I believe it will continue to be just that.
Christine Marie is a Staff Writer at Bleeding Cool, and bibliomaniac with a love for all things creative. She hopes to one day be a Superhero/Disney Princess/Novelist. You can find her on Twitter and Instagram @AWritersWay or on her blog writerchristinemarie.wordpress.com.
---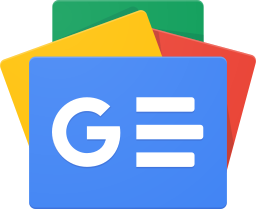 Stay up-to-date and support the site by following Bleeding Cool on Google News today!