Betty and Veronica Collection Coming From Archie and Kate Spade
Last week, we revealed how you could live sleep a king in a Wakandan bedroom paradise with Marvel and Pottery Barn's Black Panther Collection. Now, Archie Comics announces a plan to break out of comic shops and the grocery store checkout section and into your purse. Archie Comics has announced the Betty and Veronica Collection, a new collaboration between the publisher, Kate Spade New York, and King Features. Offering merchandise inspired by each of the iconic, red-head obsessed characters, the Betty and Veronica Collection is "a chic and colorful collaboration starring classic comic BFF's."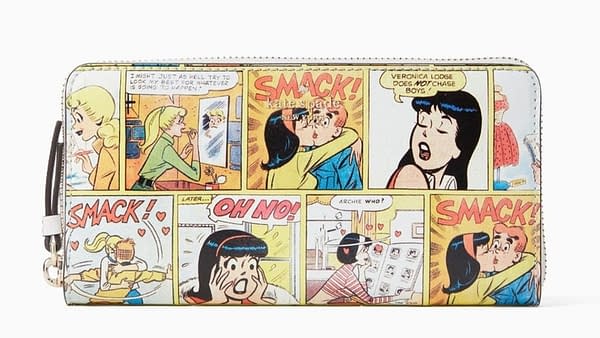 In their press release for this new venture, Archie Comics writes:
Inspired by the classic '40s Archie comic book style, the beautifully optimistic and feminine collection includes a variety of handbags, tote bags, backpacks, keychains, pin badges and small leather goods offerings consisting of wallets, pouches and coin purses. Riverdale High's best friend duo shines in this fun and flirty collaboration that showcases the characters' differing personal styles; Betty's classic preppy flair and Veronica's sleek dark style are both fabulously reflected throughout the line.
Jon Goldwater, CEO, and publisher of the company goes on to essentially turn this press release into a "name a more iconic duo; I'll wait" meme, saying:
"When you think of best friends, the first people that come to mind are Betty and Veronica. Having the chance to partner with Kate Spade for this amazing collaboration is a dream, and Betty and Veronica are a perfect match for the Kate Spade New York brand."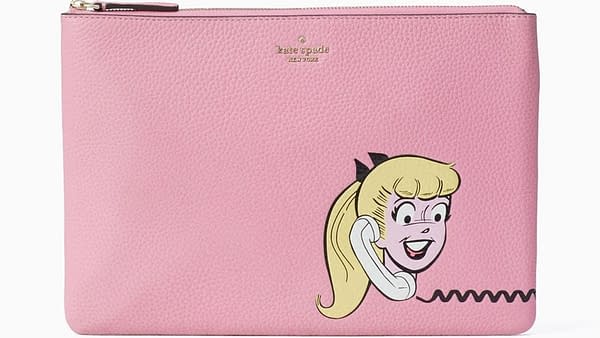 While there is no news yet of an Archie-inspired murse or a kingly Jughead hardware, we did get more information on this current Betty and Veronica collection from Carla Silva, who operates as King Features Vice President and General Manager, and Global Head of Licensing. Silva, whose job title took up the vast majority of the press release, added:
"We are thrilled to be working with Kate Spade New York on behalf of Archie Comics to bring Riverdale High's most fashionable duo to fans across the nation and select markets around the globe. This collection not only celebrates Betty and Veronica's unique sense of style, but also the special bond of their friendship."
You, too, can celebrate the commoditization of friendship with the Betty and Veronica Collection at Kate Spade New York Outlet stores.