Black Cat #5 Review: Really Engaging Storytelling
For months, the Black Cat has been working alongside her mentor to pull off the biggest heist ever: robbing the impossible-to-penetrate vault of the New York Thieves' Guild, an offshoot of the larger group that serves as an organized manner to commit crime. However, the conclusion to this long road in Black Cat #5 is surely nothing anyone — even the title character — could have expected, despite all the clues being there all along.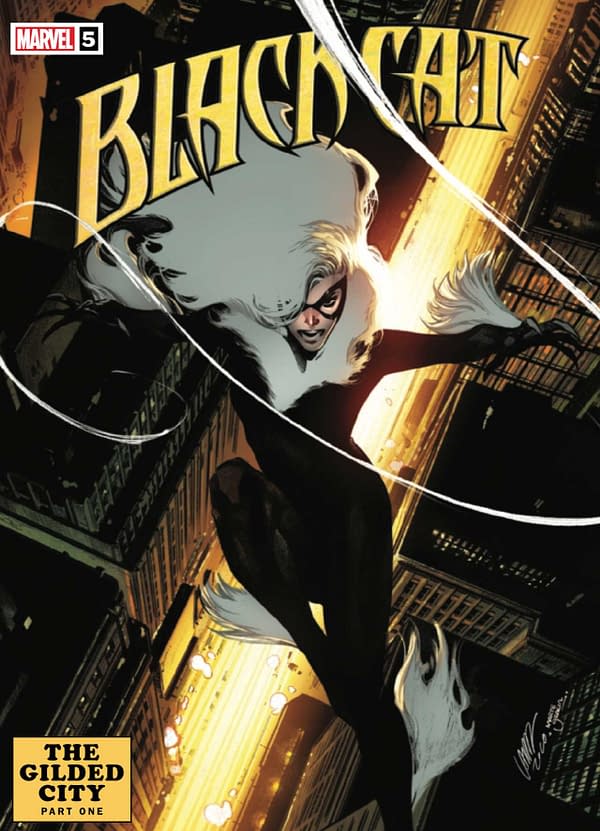 A couple of clutch flashbacks tie this all together — one on Coney Island and one in front of a powerful and vengeful figure who saw the dim spotlight in an earlier issue. None of this looks like a retcon, but instead, the fruit of seeds planted long ago, and that kind of planning makes for really engaging storytelling.
The artwork from Michael Dowling, Brian Reber, and Ferran Delgado presents a wonderful creative tension between the genuine excitement and affection characters bear against the increasingly impossible combination of things happening. There's a big hitch in the plan revealed in these pages, and spoiling it would not be acceptable, but this issue is very enjoyable and should be seen.
If this is your first issue, you'll have some fun, but if you've been with MacKay for a while, this issue will, in fact, be a revelation. Carving out a lane for this kind of fun, adventurous storytelling in a Thomas Crown Affair style that has a superhero backdrop is very enjoyable. RATING: BUY.
Black Cat #5
By Jed MacKay, Michael Dowling
THE CAT'S OUT OF THE BAG! The Black Fox has sent Felicia and her crew to steal all kinds of items from all the ends of the Marvel U. But why? You'll only find that plan here as there is zero chance you've guessed it already.