Posted in: Comics | Tagged: Bill Morrison, bongo, comicon, matt groening, san diego, sdcc, simpsons, spongebob squarepants
---
Bongo Turns 20, Futurama Gets An App and Springfield Goes To Gluten War
Peter S. Svensson writes for Bleeding Cool:
Bongo Comics is 20 years old. They're celebrating with… well, a new Futurama comic app. Bill Morrison showed up to make that announcement. Well, when is it coming out? He doesn't know. Will there be original Futurama comics that are digital first? He doesn't know. Formats? He doesn't know. But there will be a Futurama comic app! Yay?
With that announcement complete, Bill had to leave to run another panel somewhere else. But the rest of the Bongo Team, with their United Plankton (the folks who make Spongebob) rep and the guy who drew the Coldplay comic, Mylo Xyloto there to show off slides and answer questions. More slides than questions.
An upcoming comic story, featuring the crime-fighting team of Pieman and the Cupcake Kid was shown in pencils. "The Gluten, the Bread and the Hungry" will have a new villain Gluten Tag attack Springfield, leading to Mayor Quimby banning all bread products from the city, leaving our baked-good based heroes high and dry. This story should be appearing in an upcoming issue of Bart Simpson comics, which if my laptop hadn't decided to suffer a total breakdown during this panel I'd have the exact issue number of. It's Ian Boothby writing, and if you haven't been reading his Simpsons work, you're missing out. Consistently funny stuff.
Now, you may be wondering, why isn't a Pieman story going to be featured in the Simpsons Super Spectaculars? The series of specials where they put their superhero parodies such as Radioactive Man and Bartman and Pieman and you get the picture. (Man Man?) The answer is that the Simpsons Super Spectaculars are no longer on the schedule. It's not an official cancellation because Bongo is such a laid back and casual place that they could bring it back whenever they wanted to, but they aren't because the sales weren't as strong, so the content is being folded into Bart Simpson Comics or the Summer and/or Winter specials instead.
Elusive Bongo Intern Louis Lane passed out raffle tickets to the panel. I'm trying to organize an interview with the guy, because the letters columns he does are fantastic and really some of the best editorial work in that regard since Mark Gruenwald. Or Fabian Niceza's Deadpool and Cable, but I still hold that to be high praise! Seriously, Bongo as a whole do good work. Occasionally Eisner-nominated work. Eisner-Winning Work too!
Issue 230's cover was shown, with Bart drinking from a juice box, Homer drinking a Buzz Cola, and Grandpa drinking prune juice. The question of why is Homer not drinking Duff was raised and answered by the panelists. Because really, he totally should be (and that was my first response as well…) but Matt Groening felt that the covers need to be held to a higher standard of respectability and morals for the Simpson comics. Either that or it's because the covers to the Simpsons aren't 21 yet. One of those two.
We then got to see some upcoming as well as current covers and stories, including the upcoming annual Treehouse of Horror, which will feature a Dan Berenton painted story, written by Len Wein involving everyone's favorite elder god, the dread Cthulhu! An argument about how to pronounce the name then broke out in the panel. Also in that issue with be a story written by Ian Boothby in which lunchlady Doris is fired and replaced by two aliens, who slowly transform the children into aliens themselves. The kids start to think differently, to have changes in their bodies, it's all an obvious metaphor for becoming a teenager, but you know, with ALIENS.
There has been success with the Simpsons one-shots that have been coming out from Bongo, and the two most recent ones focusing on Professor Frink and Mr. Burns have been collected into a Comic Con Exclusive bumper edition on sale at the Bongo booth. But their next one will be Lisa Simpson, which caused some controversy as this is a Lisa Simpson #1, but there had been a Lisa Simpson #1 comic book in the 90s, so fan outrage ensued. "As DC and Marvel have taught us, you can't renumber comics!"
They then showed covers for upcoming Futurama issues. Good times. (My computer decided to crash at this time, so I lost my notes. Sorry. ) A Futurama pin-up calendar is a San Diego Comic Con exclusive. We then shifted gears to United Plankton and Spongebob Comics.
Upcoming issues will feature a Halloween story, and another full-length adventure story, an Arctic Spongebob adventure in the vein of classic adventure strips such as Wash Tubbs or Uncle Scrooge. And another adventure with Mermaid Man, the character who is quite similar to Aquaman, and a new character who is quite similar to well… Sub-Mariner. Not that they could say that out loud, but it's amazing what a few choice images displayed as part of a power point presentation can strongly imply. They got Jerry Ordway to design a comedic version of the "sharkskin" John Romita design for Namor, with some Ricardo Montleban and Rod Stewart influences.
This is the point where I really wish you could have been there, as the successive character design sketches ranging from sea-shell cod piece to something approaching a stripper with an Anchor motif paraded the screen, one after another. Just plain hilarious. The five-part story will appear as backups in Spongebob, with the framing story of Spongebob reading a comic which featured the battle between Mermaid Man and his Esperanto-speaking rival, but the final page was missing, so Spongebob goes to the nursing home where the two of them now rest, and asks them to tell the story of who actually on the battle.
Spongebob trade collections are in the works, now that the ongoing series has developed a decent back issue library.
While the Simpsons Free Comic Book Day special was all reprints, the Spongebob one was all new material, making the Bongo team feel like pikers.
The panel finished up with discussion of the recently completed Mylo Xyloto miniseries, inspired by the Coldplay album. Set in the world of Silencia, a depressing world devoid of color, oppressively ruled by conquering aliens. There's no set way to read the comic and listen to the album simultaneously, but some issues have titles taken from the album's song titles, or lyrics. This is a story about rebellion and freedom.
The panel ended with a giveaway raffle thanks to Acme Archives.
---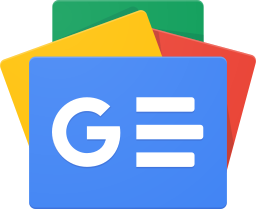 Stay up-to-date and support the site by following Bleeding Cool on Google News today!