Boom! Studios Also Has A Surprise Solicitation Reveal For WonderCon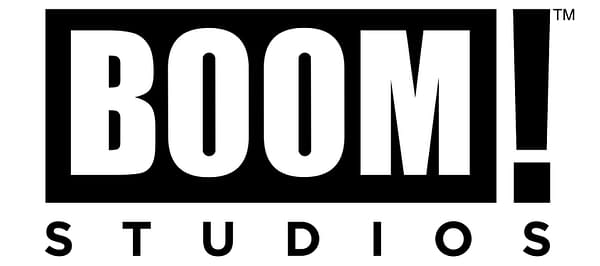 DC Comics' June solicitations are being hidden from view until WonderCon. But they are not the only publisher playing peekaboo.
Boom! Studios have a listing for June for something they are calling "To Be Announced At Wondercon" shipping with the first of the DC Rebirth titles on the 1st June for $3.99.
And that, right now, is all we know.
There is a Boom! Studios panel at WonderCon, Friday, 4pm.
Love reading compelling, forward thinking comics? Interested in how multiple award-winning top 10 publisher BOOM! Studios, has spent over a decade committing to telling great stories and nurturing talent? Moderator Filip Sablik (BOOM! Studios' president of publishing and marketing) discusses with creators Hope Larson and Brittney Williams (Goldie Vance), Jackson Lanzing and Collin P. Kelly (Joyride), Kyle Higgins (Mighty Morphin Power Rangers), and Sam Humphries (Jonesy) how they explore the ever-changing landscape as well as highlight new stories and the projects needed in the industry.
My guess is that it will be revealed there…