Boom Orders Shops Destroy Faithless II #2 Variant Selling For $30
You can't say we didn't warn you something like this might happen. A couple days ago we let you know that Faithless II #2's Erotic Variant was bagged incorrectly, meaning instead of covering up all the naughty bits…those were on display. We already knew that these variants from by Tula Lotay at Boom! Studios were going to be rare, but now Boom Studios have asked for the copies to be destroyed, this triggered a series of events that made this book one of the hottest releases of the week.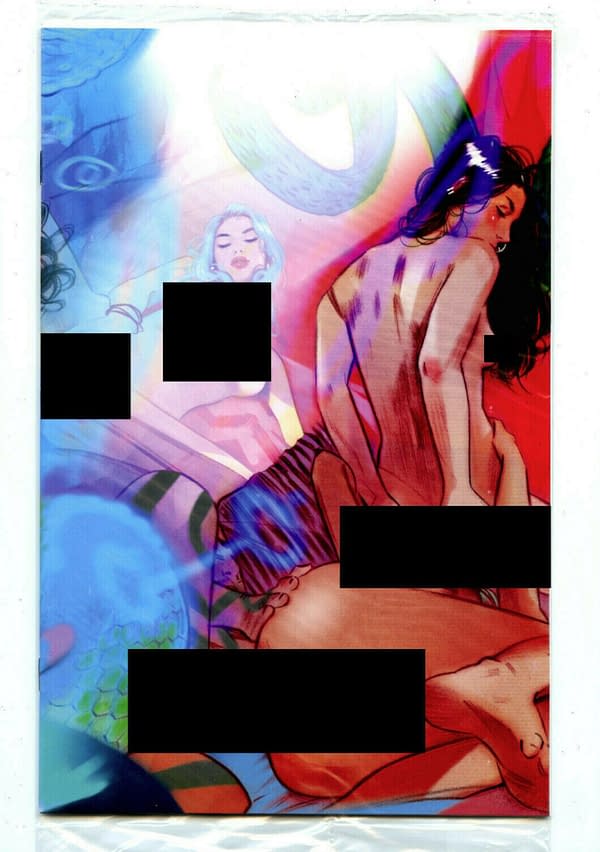 First, Bleeding Cool reported the error, along with a similar booboo by Dynamite. Then the Key Collectors App issued a notice to its subscription base. Then retailers and fans took to eBay, with copies of the variant selling as high as $29.95 and also at $4.99, though I expect the latter to never happen again.
Once Boom replaces these copies, the question is – which will be the rarer version of the cover? And will this spark an entirely new round of interest? I'd recommend letting your comic shop know you want one of the "replacement" editions of the Faithless II #2 Erotic Variant. Or maybe they'll slip you one of the originals, under the counter or course, and then tell boom they destroyed them, just like retailers did with that issue of All-Star Batman. But it does seem to have drawn attention to a comic book that is in danger of being overshadowed by its Boom Studios brethren right now. Say I wonder if Boom Studios will make the same mistake on purpose?
FAITHLESS II #2 CVR B EROTICA CONNECTING VAR (MR)
BOOM! STUDIOS
MAR201396
(W) Brian Azzarello (A) Maria Llovet (CA) Tula Lotay
Faith is drawn to black magic in Turin, Italy, as she exhibits in a prestigious art gallery there.In Shops: Aug 05, 2020
SRP: $4.99