Posted in: Comics | Tagged: beer, iron maiden, trooper
---
Booze Geek: Trooper Dylan Gonzalez writes;
Beer: Trooper
Brewery: Robinsons Brewery
I have been an Iron Maiden fan for some years now. I saw them finally last year and I am slowly making my way through the DVD series that documents their history. When I got wind that an Iron Maiden themed beer was in the works, I knew I had to get my hands on a bottle. A case arrived at my store, but it was a special order. I cursed the man who was to enjoy the Trooper beer (and by curse, I said "Oh, dammit…"). Luckily, a trip to Whole Foods yielded me three bottles.
The Trooper was co-created by Iron Maiden front man Bruce Dickinson, who is apparently quite a beer enthusiast himself. He worked with Robinsons Brewery to craft a beer bearing the image of the Iron Maiden classic "The Trooper."
It is a deep, golden color and produces a very strong head when poured. The head also lasts for quite some time and leaves residual foam on the glass. The Trooper produces a light malt scent. Citric and floral notes are far more present when giving it a whiff than the malts.
The maltiness of this beer becomes more prominent when drank. The Trooper has a very strong malt flavor to it. There is also bitterness present in the aftertaste. I did not notice it at first, but rather found that it takes a little bit to become noticeable. It sneaks right up on you. There was little to no carbonation present in this beer and felt slightly thick upon the palate.
Overall, The Trooper is a decent beer. Perhaps it is a bit more interesting due to its origins and novelty (it's an Iron Maiden beer, come on!), but I would say to check it out. At the very least, you can say you had a beer with Eddie the Head on it.
What to Drink This To:
There are several Iron Maiden documentaries and live concert DVDs floating around out there, so if you are a fan, why not crack a bottle of this open and learn the history of the band? Or put on your favorite performance of your favorite song? At the very least, this should be drank while cranking some Maiden loud from your speakers.
Up the irons!
---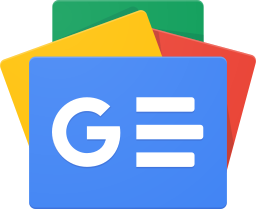 Stay up-to-date and support the site by following Bleeding Cool on Google News today!