Call of the Night: An Odd, Funny Vampire Teenage Romance
Call of the Night is a pleasant surprise, a new take on vampire stories and romances that we didn't see coming. It also finds a new metaphor with vampires just when you thought vampires were all played out.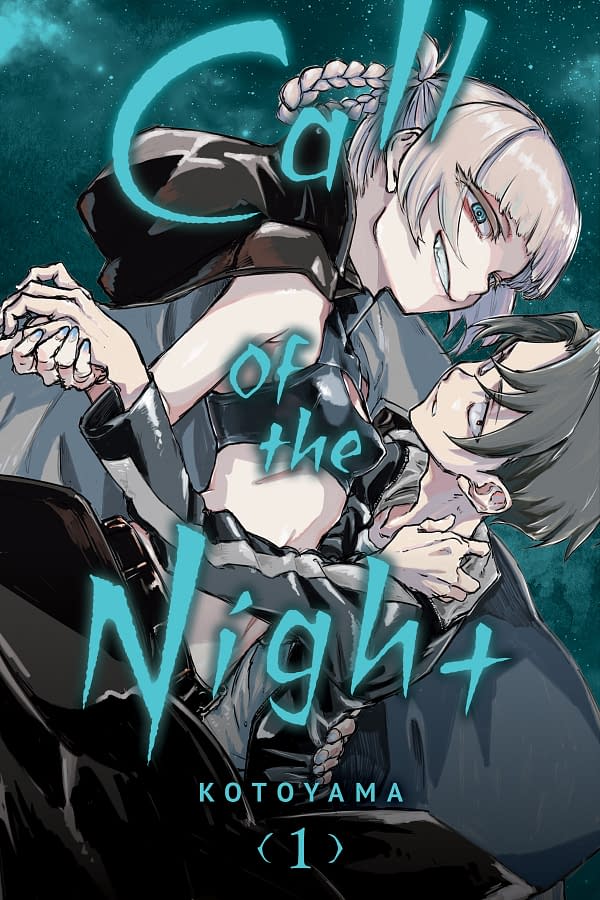 14-year-old Ko is a loner. He doesn't have friends in school. He's emotionally closed off. He has insomnia. He takes to wandering the streets at night, being all existential as only a 14-year-old discovering existentialism can be. He's literally answering the call of the night, and he doesn't know it. He meets a vampire named Nazuna and decides he wants to become a vampire too. She likes his blood too much to want to turn him immediately, and there's another snag: a human can only become a vampire if they fall in love with one, and Ko has never been in love before. Nazuna is happy to have a new playmate but only wants to drink his blood. They meet every night to hang out, play around and act like teenagers, except she might be a lot older than she looks. She flirts and teases him, but he's a virgin, easily embarrassed by the innuendo, and still has no idea what love is, let alone sex. Then his childhood friend and schoolmate Akira finds out about them. They become a triangle of tentative and unrequited feelings.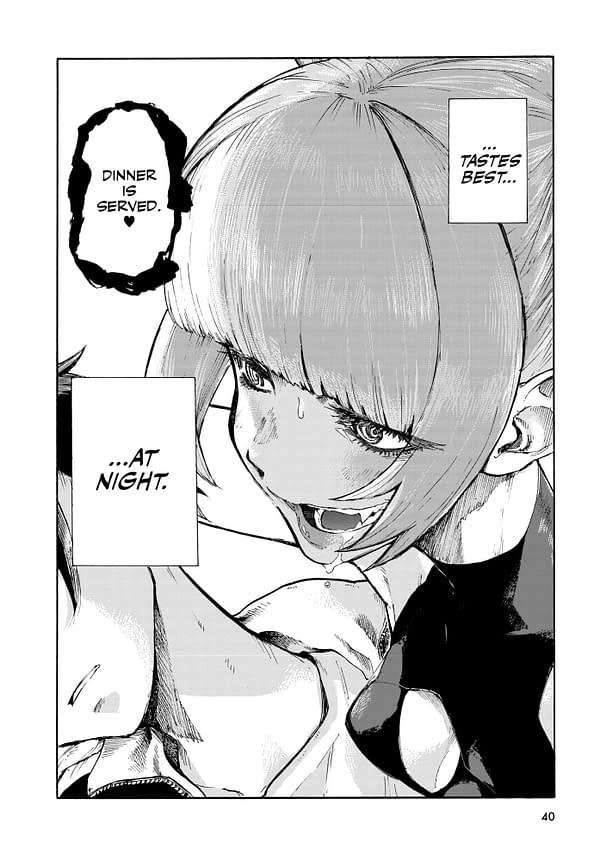 Vampires are symbols. They often represent sex, sexual terror, violence, taboo, transgression, addiction, even disease. In the end, they've always been about Sex. With Call of the Night, creator Kotoyama has created an allegory for awkward teenage sexual awakening. It's not about abstinence like Twilight is, but uncertainly. Ko isn't sure what he really wants, and Nazuna doesn't want to admit her feelings for him go deeper than mercenary, while Akira is also trying to figure out if her feelings for Ko go deeper than just friendship. Instead of fights, it's deadpan chatter like a Jim Jarmusch movie. Everyone is calm like they're sleepwalking in the middle of the night.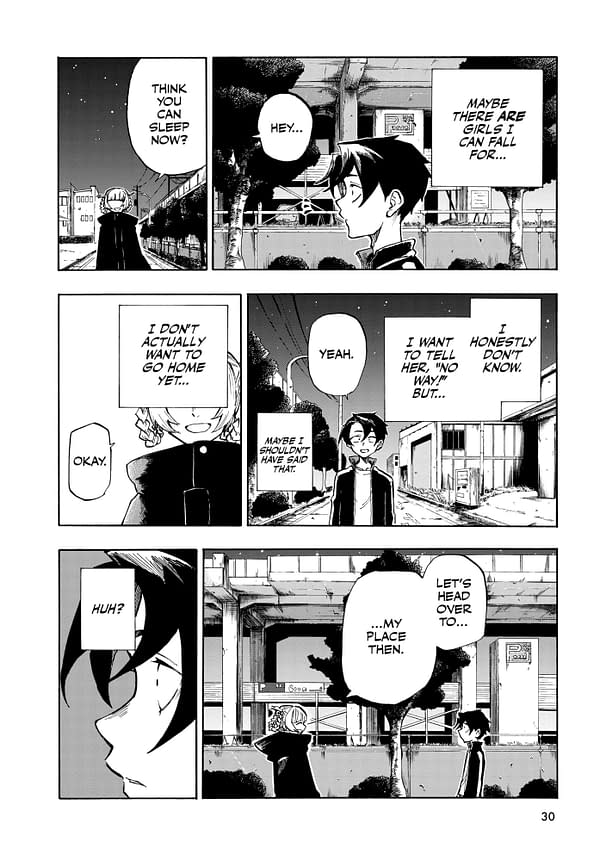 Instead of the usual breathless, knockabout slapstick of many teen manga series, Call of the Night has a slower, more leisurely pace, which is surprising and an interesting change. It's a rare manga series whose drama and comedy are a slow burn. It's like Twilight, but with jokes, and a sly, dry, darkly funny, and melancholy undertone.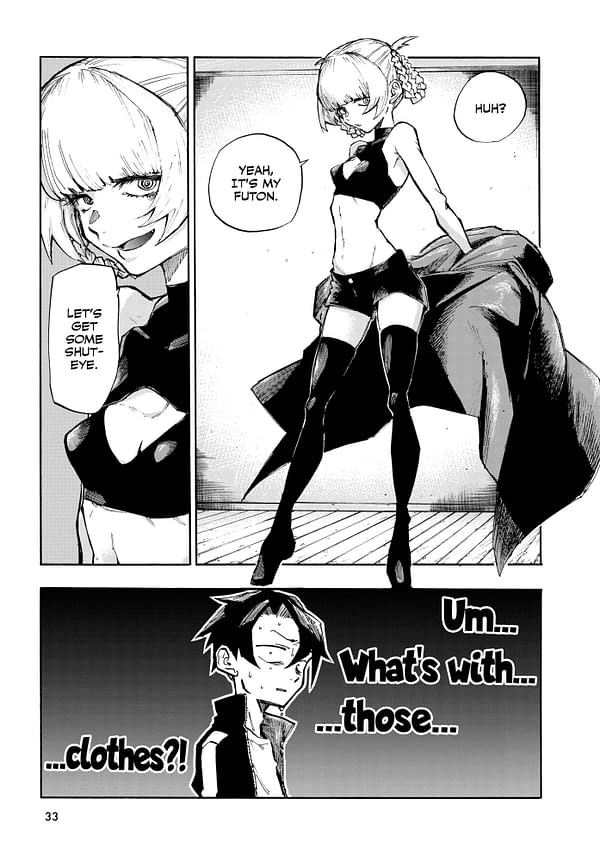 ---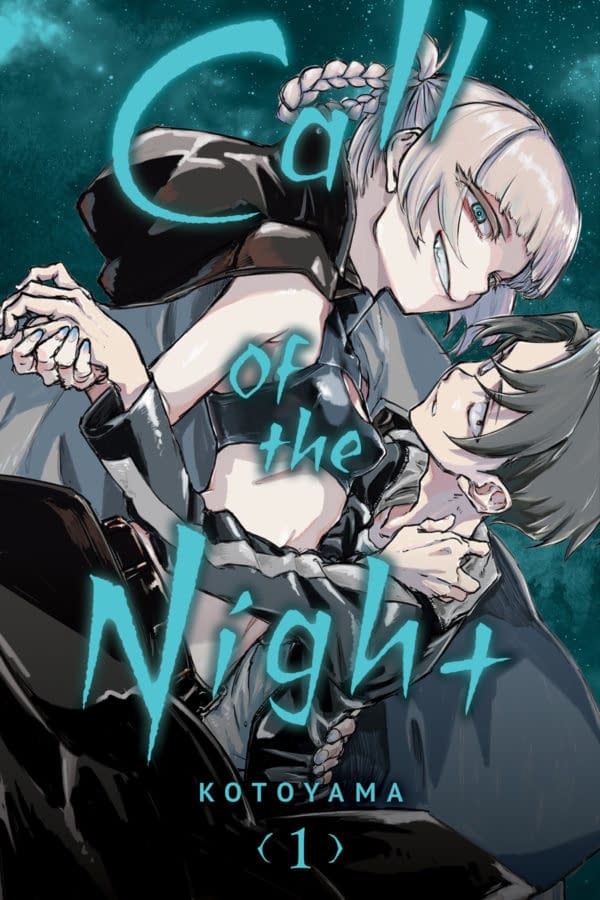 ---
A fresh, funny take on vampire romance that finds a new metaphor for teenage sexual awakening and awkward flirtation.
Credits
---