Champions Stumbles With Internment Camp Parable
Champions #10, out now from Marvel, features a story where the remaining members of the team, Spider-Man (Miles Morales), Totally Awesome Hulk and Viv Vision, try to find their missing team mate, Inhuman member Ms. Marvel, in the United States of Hydramerica.
This is because, of course, Inhumans are being rounded up and placed in internment camps by the definitely not Nazis Hydra and HydraCap.
The team manages to find one such internment camp, and mount a rescue. However, what they are confronted with is surprising.
Champions, by Mark Waid and Humberto Ramos, decides to follow the story that many of the Inhumans do not want to escape the camp. They do not wish to live their lives on the run in a Hydramerica that would hunt them down, and those that wish to remain fear should some escape, then they would face reprisals from their fascist prison masters. In fact, in this page we see here that one Inhuman who we see throughout the issue explain this to the team, and in fact says that within the camp at least they are well cared for.
Which is a bit odd seen as at the beginning of the issue she witnesses one of the robot guards incinerate two teen Inhumans on the spot for merely discussing the possibility of escape. Correct me if I'm wrong (I'm sure you will), but living inside this camp doesn't seem much safer than living outside it. One wrong word sees you summarily executed, after all.
Moreover, when the Inhumans' division over decision of what to do becomes apparent, it is not through a complex discussion or debate. No, instead…the crowd of Inhumans devolves into a mob that starts fighting each other. Yes, this is comics and conflict must be shown heightened and dramatically in a short amount of space, but making the crowd quickly devolve into a brawling mob because they can't decide whether to make the decision to leave internment death camps or not feels like a demeaning way of putting the victims of such a heinous crime. I'm sure there could have been other dramatic ways that could have gotten across the weight and complexity of their decision just as well.
When the Champions are forced to leave, the Inhuman they meet also decides to leave them with this parting comment. 'Far bigger battles to fight than this'? Than internment camps? Really?
Whilst there are more complexities to the issue than simply bust them out and leave them to it, I struggle personally believe that anyone would rather stay in an internment camp, a prisoner, at a daily risk of immediate and certain death for stepping ever so slightly out of line. That's just my read, of course.
Champions #10 is out now from Marvel.
---
---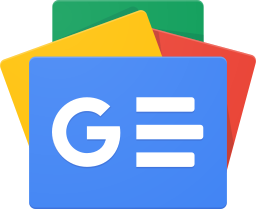 Stay up-to-date and support the site by following Bleeding Cool on Google News today!