Posted in: Comics | Tagged: Comics, Dave Crosland, Ego Rehab, entertainment, indie Comics, Skottie Young
---
Checking Into Rehab – New Series Creator Explores His Ego
By Michele Brittany, West Coast Correspondent
I met artist Dave Crosland at Long Beach Comic Con about three years ago when I was looking for spy related art. He had a fantastic Danger Mouse poster; colorful and in an urban gritty style akin to graffiti art. An affable fellow, we chatted for quite a while. He was laid back and definitely a "chill" kind of guy and not to mention, talented as fu….well, you get the idea.
Over the years, we have bumped into each other at least twice a year in Long Beach. For the past year, he had been mentioning a personal project he has been working on and he is finally going to premiere Ego Rehab, his latest comic book project. "This autobiographical story features yours truly, as I'm rescued from a chronic lack of inspiration by my adventurous Inner Child. Together, we journey across forbidden worlds and haunted forests, all in a bid to reclaim our creative strength and sense of self," Crosland described on his website.
Reading through the first issue, readers are introduced to Crosland and his Inner Child, a mini-Crosland with big, big attitude. The pint sized psychiatrist doesn't sugar coat what Crosland has become: sad, soft, lazy, and bunt out – those are some tough words that Crosland has to swallow. The adult must face up to his inability to finish a project and of an imminent danger that lurks in the shadows waiting to take advantage of Crosland's compliancy. Crosland tries to feebly explain away his boneyard of unfinished projects, but the child is having none of it. It's the reality check, the wake up call, or the tough love talk that sometimes we need when we find ourselves in a life rut. The journey may be to find inspiration and get out of the well-worn groove of one's life, but Crosland conveys a sense of honesty in portraying a detrimental character flaw – one that many of us can quickly shake our heads in solidarity. His Inner Child may be talking and leading the adult version through his own journey of self-awareness and need for a life change, but Crosland's message is one that will resonate with the reader. It is what makes this comic powerful, engaging, yet with a humorous twist.
Crosland balances his artistic style of thick bold lines with a light touch of textures and shading, which is important for this black and white comic. The sparse dialogue bubbles and instances of word art provide enough text but without sacrificing the pacing of the story. Crosland is not afraid to leave wide margins of white space to draw the reader's eyes into the panels on the page, which often are limited to only two or three. It shows the strength and belief that Crosland has in his art. While his character may be discovering a certain amount of trepidation in facing his demons, the real life Crosland faces them head on, with gritty gusto. There's a fantastic pull quote on the back of Ego Rehab from Skottie Young. "Dave Crosland is one of those cartoonists that make you equal parts inspired and mad because of his insane talent. Ego Rehab is an honest look, not just at Dave's relationship with creativity, but the struggles we all have. We all need our inner child to come along and kick us in our adult asses from time to time."
"There's laughter, tears, monsters and panel after panel of me getting my ass kicked. For all its humor and fantasy, this is the most deeply personal comic I've ever created." And, a huge thank you to Crosland for his courage in sharing his personal journey in the pages of Ego Rehab. Crosland is accepting pre-orders at his website or you can meet the man in person while you are picking up the first issue at Long Beach Comic Con this weekend, Saturday and Sunday, September 12 and 13. He'll be at Artist Alley Booth #K8. I'm sure he'll spare some ink and personalize it for you too! Or, you can find Crosland in all the usual social media outlets that include his website, Facebook, Twitter, and Instagram.
Images from Ego Rehab are courtesy of Dave Crosland.
Michele Brittany is an independent popular culture scholar and semi-professional photographer and editor of James Bond and Popular Culture: Essays on the Influence of the Fictional Superspy (McFarland & Company) as well as the forthcoming book Essays on Space Horror in Film, 1950s – 2000s. Read her reviews and analysis on the spy/espionage and space horror genres via her blogs at Spyfi & Superspies and Space Horror Films. Follow Michele on Twitter: @mcbrittany2014.
---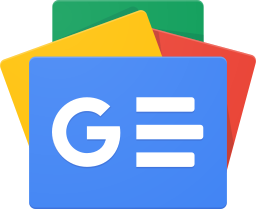 Stay up-to-date and support the site by following Bleeding Cool on Google News today!