Comics Folk Remember the Late, Great, Richard Corben
Comic book people remember the late, great, Richard Corben whose death at the age of eighty was announced yesterday.
Glenn Fabry: Richard Corben died the other day. One of my big heroes. His most famous picture, despite loads of incredibly powerful images, is for the Meatloaf record. Like a Bat out of Hell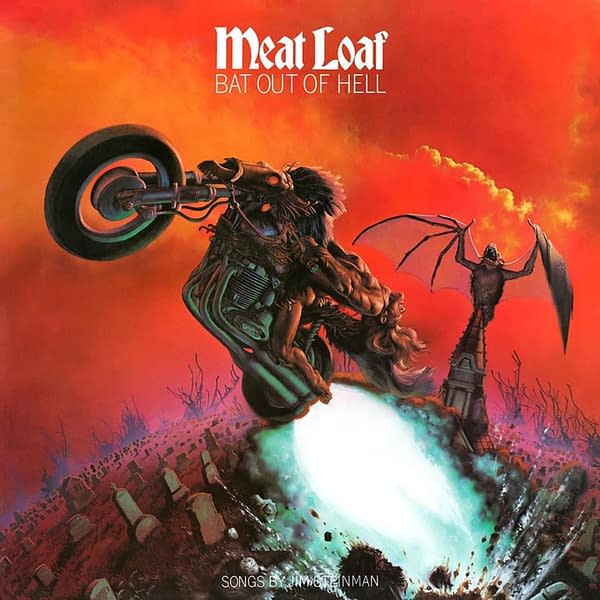 Jackie Estrada: RIP the legendary artist Richard Corben, at age 80. He was inducted into the Comic-Con Hall of Fame in 2012. I was fortunate to meet him at a convention in his hometown of Kansas City in 1994 and grabbed these two shots of him.
John McCrea: Like many folks, the book on the left was my first encounter with the genius of Richard Corben, in 1978 and I guess that's what I am reading tonight along with a few other classics… #riprichardcorben #RIPRichardCorben
Liam Sharp: I just read that Richard Corben died on December 2nd aged 80. One of my absolute heroes artistically. A sometimes painfully shy man he was never-the-less fearless in his art, pioneering his own unique technique and boldly creating epic, swashbuckling and erotic fantasy/horror masterworks unlike anything else in the comics world. The un-initiated will no doubt be familiar with his cover to Meatloaf's Bat Out of Hell, but for me it was his Den saga that utterly changed how I thought of comics, and also colour. I wrote to him about twenty years ago via his website just to say all of the above, and he wrote the most humble and generous message back – something I really did not expect. I wish I had printed it out, but alas it's lost to time now. Sad that I never got to meet him in person, but what a legacy! A true legend. I hope in death he was transported, like Den, to Muvovum, and is right now battling dramites and claiming a kingdom for himself.
Walter Simonson: Richard Corben caught the last Panzer out a few days ago. In Rich's case, it could have been a panzer or a starship or a cabin cruiser. He drew them all – and everything else – with complete conviction. His was a singular vision that rendered a multiverse like no one else's – daunting, widely imaginative, raw, full of drama and dramatic lighting, inhabited by beings of power and emotion. The first Corben story I ever saw was his b/w comic, Rowlf, a page of which I've posted below. Once seen, his work was burned into your retinas permanently. A unique genius. My deepest condolences to Rich's family and to all his friends and many fans. Thanks for everything, Rich. Godspeed.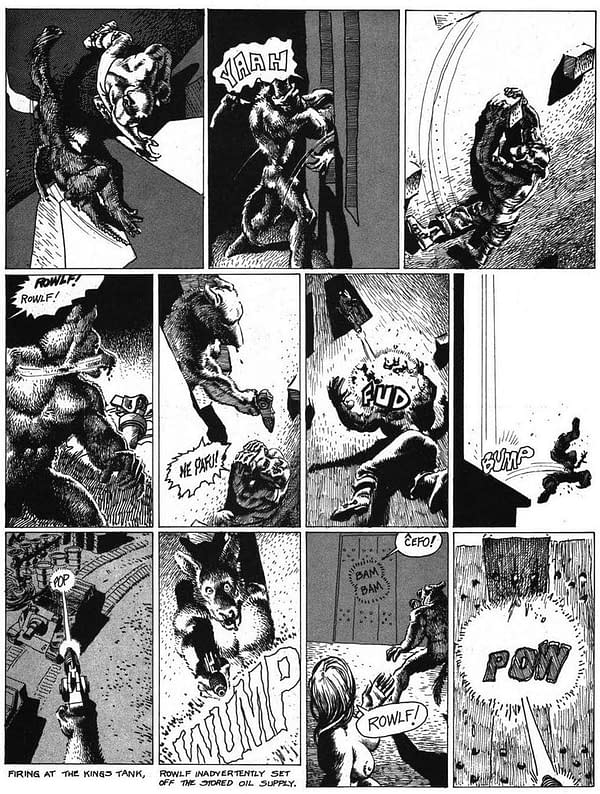 ---
---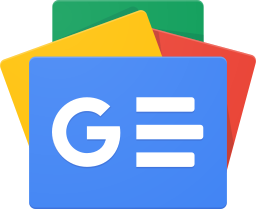 Stay up-to-date and support the site by following Bleeding Cool on Google News today!