Comics Unbound: Reel Love Olly MacNamee writes,
Beast Wagon was a critical success and a British Comics Awards nominee to boot. But, before this series came Reel Love, a semi-autobiographical comic book from Beast Wagon's writer and co-creator, Owen Michael Johnson. And, it's a book that Jonson plans to republish, bigger and better than before. We caught up with Johnson, ahead of a tour of the East (lucky sonovagun) to ask him about this crowdfunder with new kid on the block, Unbound.com.
Olly MacNamee: Hi, Owen. It's been awhile since we reviewed Reel Love here, so what's happened with it since that it's about to be reprinted and republished?
Owen Michael Johnson: The last chapter took a long time as it had to be right. It's such an important story to me, I couldn't rush it. It's easier to look back at your childhood, less so to look at your immediate past. It took a few attempts to find the right path that was a perfect blend of experience and fiction. But I have a fantastic editor at Unbound in Lizzie Kaye. I explained the story I saw and she suggested some things that really made it come together. In addition, I will be going back and remastering pages I wasn't happy with from the first couple of chapters. Expanding a little. This really will be the complete book I always wanted to make. The production is going to be off the charts. A really beautiful object.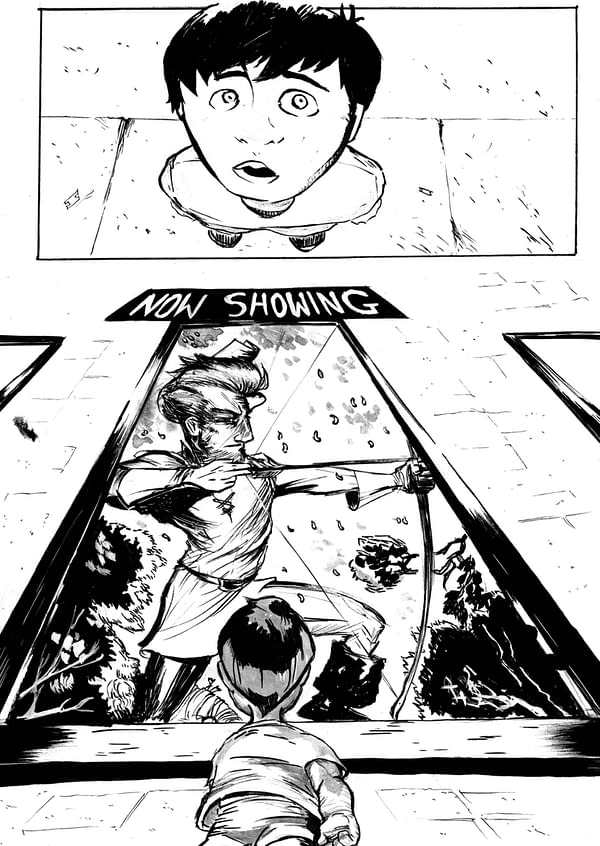 Olly: You grew up in Cumbria. What was it like being a comic book fan is such as rural area? I know, from my own experiences, what it was like to go seek out a regular supply of comics myself.
OMJ: Exactly that. My parents had to drive me forty minutes to the nearest city before I could drive myself so it really was a pilgrimage. I would always go to the cinema and the comic shop. Fill up and get your pop culture fix for the week. That meant it was harder to find an easy community (comics and movies were a more private experience growing up), but also very special. You see a lot of that in Reel Love. A private world built out of necessity yearning to share it with others.
OM: And, what about your own love of cinema. How did this end up as part of the story you want to tell in Reel Love?
OMJ:: I'm not a student of cinema, I never studied it, but I am a film fan. I've never been in a position to write films myself, or direct them. I also like to look at one medium side-ways using another. It's more interesting. For me going to the movies is one of the few rituals we have left. It's an important experience, one that is shared generation to generation. Because of the book people tell me about their first experience visiting a cinema. Everyone remembers the first time their parent took them. I wanted to express my memories of that purely as a sort of diary of my emotions. I'm surprised and happy it's touched people.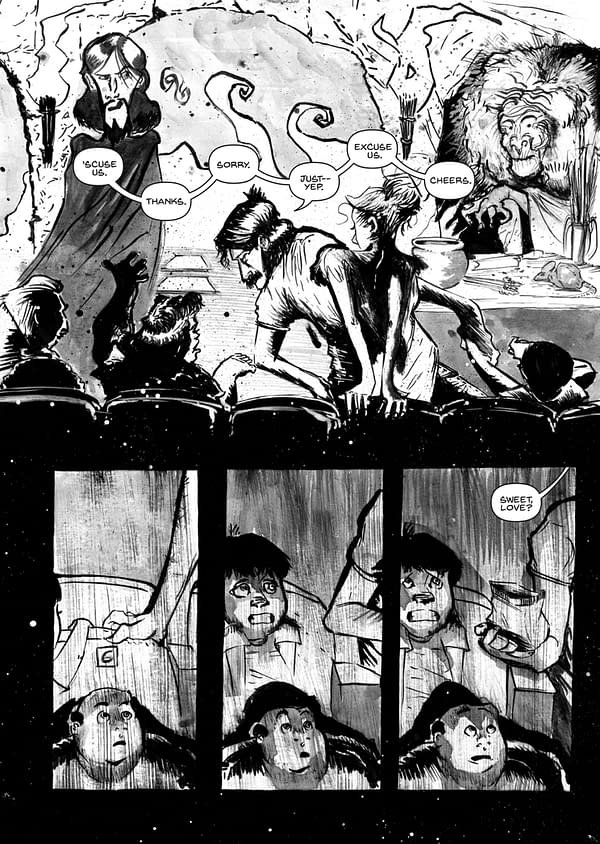 OM: And how is this different from other crowd-funding campaigns on the net? Why Unbound, which I'm hearing more about recently?
OMJ: It's very different. Unbound is the world's first crowdfunding publisher. It's the best of both-worlds when successful. The key is that if Reel Love is 100% funded by readers, supporters and direct market stores on the Unbound site, the publisher commits to promoting, printing and distributing it globally. I just came out of a book store outside Shanghai and there were Unbound books in there. For a creator, that reach is a dream. You don't get that with any other crowdfunder, regardless of the freedom of content. That means that readers shape the process and get a unique hardcover first edition no one else will ever get, they get extras and exclusive they decide or can invent, and they have the power to make sure that book gets a huge release in book stores. It can't happen without their support, which is why it's so important they get on board.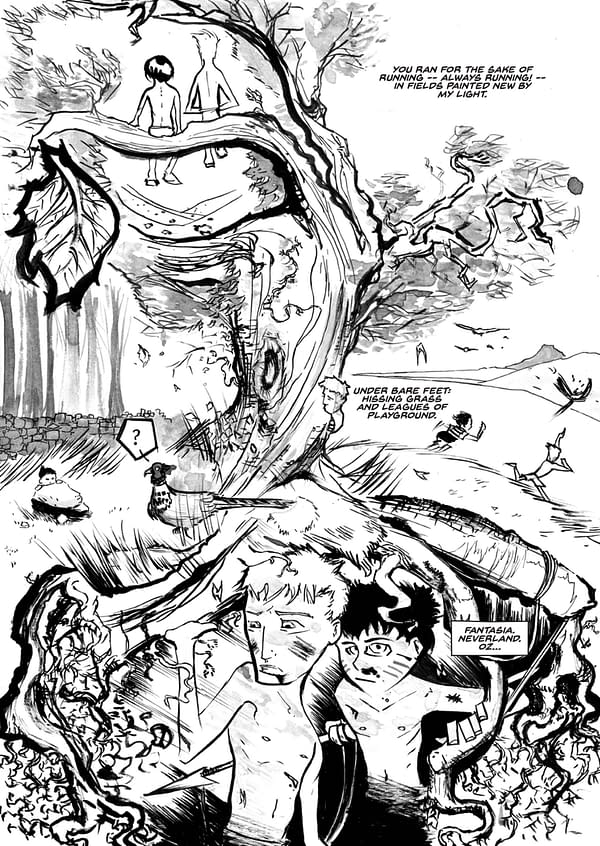 OM: One last question, and then I'll let yo get back to your holiday. As with your recent critically acclaimed comic, Beast Wagon, you're a great one-man promotion machine. Any plans for Reel Love?
OMJ:: Thank you! I put a lot of effort into creating a fun and worthwhile experience for those who support my work so it's nice to hear that it's acknowledged. The beauty of the Unbound publishing model is that the entire act of crowdfunding requires all of my promotional attention. Here I'm using everything I've learned through the projects I've Kickstarted and self-published. But that experience really only covers a fraction of what's required here. I'm pushing myself to think outside the box. It's far more flexible. I'm doing Q & As live in cinemas, curating some special one-day film festivals, bespoke film posters for screenings of backers choice, bookplates for comic book stores. There's going to be a month-long exhibition at Orbital Comics where you can pledge to get the original artwork featured. And we're open to suggestions from potential backers as well. It really is open to being shaped by the readers, independent comic stores and cinemas. We want to hear from you.
Check out ore on the Reel Love crowdfunder here.