Conan the Barbarian Returns to Marvel Comics
In a somewhat surprising announcement, Conan the Barbarian is returning to Marvel Comics, his original comic book home. The Robert E. Howard creation first debut with Marvel in 1970 and ran for 275 issues until 1993, along with a handful of miniseries and 235 issues of Savage Sword of Conan magazine. 650 issues total form 1970 to 2000. The character moved over to Dark Horse comics in 2003, where he's been published continuously until the most recent series, Conan the Slayer, wrapped up last year.
Today, Marvel and Conan Properties International announced the character's return to Marvel next year.
Editor-in-Chief C.B. Cebulski said in the announcement:
"From Barry Windsor-Smith to John Buscema to Neal Adams, a legendary lineup of amazing artists brought Conan to life in the pages of Marvel comics. It's a legacy we're now going to live up to with the talent we have lined up for the Cimmerian barbarian's homecoming in early 2019. We're excited!"
Conan first appeared in Weird Tales in 1932 and was a regular in the pulp fiction magazines for years before being adapted into books, comics, and film.
Earlier this year, it was noted that Marvel had an image of Conan in the 2018 calendar, but there was no further explanation and Dark Horse claimed to still have the license at the time.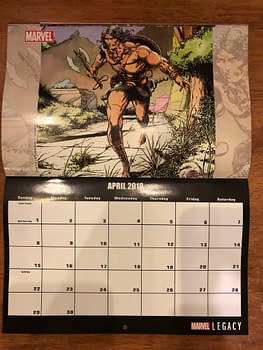 Though no creative teams have been named, two images were included with the announcement — one by Esad Ribic and the other by Mike Deodato.