Could Renew Your Vows #5 Reveal A Very Big Surprise For Iron Man? (SPOILERS)
I mentioned that Marvel Comics seemed to think that Renew Your Vows #5 the final issue of the Secret Wars crossover that reunites Peter Parker with Mary Jane Watson, with a superpowered child Anna, was big. Could this be why? And if so, will Marvel Knights Spider-Man #20 be in big demand? Which featured this scene, With the people inside the Iron Man suits revealed to be… …Aunt May and Mary Jane Watson. Well, in today's Renew Your Vows #5, someone steps back into the suit again. Okay, so it's te Regent's suit. But still.
Nor normally we wouldn't think twice… but with this issue getting such a push from Marvel marketing, and Brian Bendis teasing an Iron Man spin-off with another character, and people from the Battleworld making it through to the new Marvel Universe to follow…
We've had a Spider-Gwen. Are we now getting an Iron Mary Jane?
To quote from previous Bleeding Cool coverage…
The supporting cast will be established Marvel characters from other titles. As will his girlfriend, but Tony will not be dating Kitty Pryde. "Tony really likes Redheads" he hinted.
Oh boy. Could Tony Stark's next big squeeze be ex-supermodel and club manager Mary Jane Watson? And will she get a book out of it?
Mindless speculation. But we do get a To Be Continued out of this final issue…
Comics courtesy of Orbital Comics, London, with a book launch and an exclusive bookplate for Rachael Smith's The Rabbit, while looking forward to Friday, September 25th and the return of Orbital's drawing nights, with Jessica Martin. Tickets here.
---
---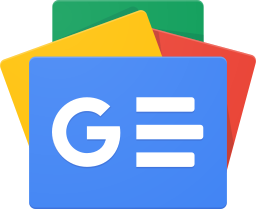 Stay up-to-date and support the site by following Bleeding Cool on Google News today!