Could Warren Ellis's Wildcats Still Be A Thing? "Never Say Never…"
In August, Bleeding Cool ran the story that the planned Wildcats comic book by Warren Ellis, Ramon Villalobos and Tamra Bonvillain, based on DC Comics Publisher Jim Lee's original series and a follow-up to Warren Ellis' The Wild Storm two-year series – was no longer happening as planned. It had been taken off the schedules, retailer orders cancelled, with a promise from DC Comics to re-solicit the series at some indeterminate point. Ellis had requested the art team after they walked off the Border Town comic after allegations against writer Eric Esquivel.
At the time, DC publisher and WildCATS co-creator Jim Lee stated "no one is more bummed than me to hear of the postponing of the launch of Warren Ellis' WildCATS. The numerous scripts Warren has turned in are just fantastic (trust me on this)! Once we work out the kinks in the schedules w/the artists, we will launch anew!" With Ramon Villalobos adding, "not cancelled, just some deadlines missed. gonna stay grinding, the marathon."
But Warren Ellis wrote something more pessimistic in his newsletter, "Oh. yeah. WILDCATS isn't coming out. There is hope that it will be resolicited at a later date, but, for right now, it's cancelled. As you know, I was two scripts into it, with chunks of other parts done and a full and lengthy treatment for six issues, so it's kind of frustrating for me too. (RIP my bills.)" But, acknowledging Jim Lee's post added "So there's hope for the future of the title. Maybe someone will want to draw my tired old man sh-t, who knows."
In March of this year, in a blog post, Warren Ellis said Villalobos "didn't want to draw it after all" while attempts to find a replacement had failed. Villalobos tweeted in response "Let me say that at the time I was told this project was not canceled. I was late, I acknowledged that here. I was depressed and trying to put everything into it to make it as good as I can. Trust me I paid a price for that. To say I didn't want to draw it is definitely not what I relayed to my editors, Warren, or anyone else. What I got to do on it was some of the proudest work I've ever done. It just took far too long. I'm still unsure the status tho this gives me some clarity, I suppose."
Well this month, editor Joe Illidge posted "announced one year ago. Denied us forever. RIP WILDCATS. We will never know your hyperkinetic super science acid rush goodness." I response Simon Bowland, who lettered The Wild Storm and was letting WildCATS, replied "Never say never…" Which was enough of a hint to get all excited again. Say, I wonder what Bryan Hitch is doing after The Batman's Grave finishes?
Here is Warren Ellis' pitch for the 6-issue series and the solicitations for the first three issues.
THE WILD STORM is a slow burn, with careful gridded pages, carrying many plotlines in a novelistic way.

WILDCATS is none of these things. It will move very fast, it will focus exclusively on the main cast and the people and events they meet, and it will be as explosive and crazy as I can possibly make it. It will be, deliberately, the precise opposite of THE WILD STORM.

Control. Escape. Breakaway civilisations. Central planning. Survival. Conceptual breakthrough and the discovery that our universe is bigger than we thought. And the world is stranger than we thought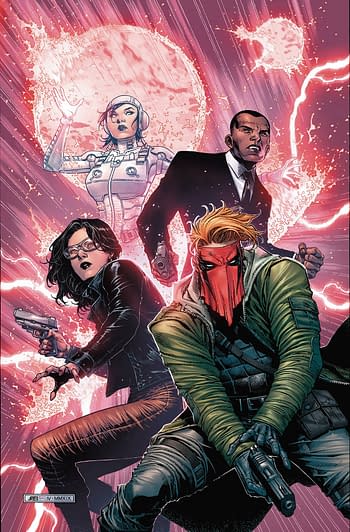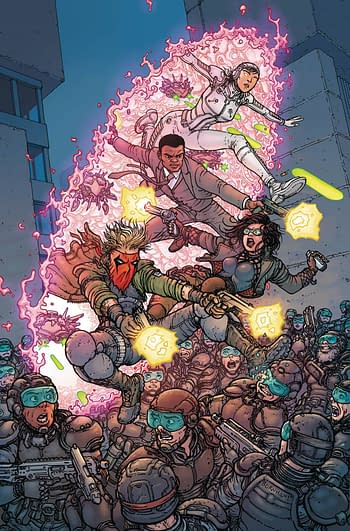 WILDCATS #1
(W) Warren Ellis (A) Ramon Villalobos (CA) Jim Cheung
They have one job: to save the human race from the human race. And it's going to kill them.
From the pages of THE WILD STORM, the piratical covert team made up of rogue specialists, extraterrestrial soldiers and a mad astronaut, run by a tech mogul and disguised alien king, all here to stop us from destroying ourselves. Case in point: the secret space program Skywatch has been performing medical experiments on abducted innocents for decades. One of those experiments is about to explode-revealing whole new worlds in the battle for sanity that the wild CAT has been fighting. WILDCATS thought their world was strange, but they're about to find out how strange…and how high the stakes really are.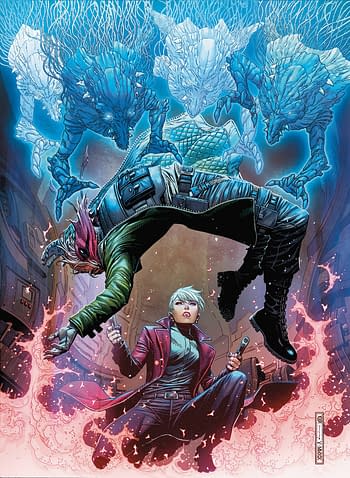 WILDCATS #2
(W) Warren Ellis (A) Ramon Villalobos (CA) Jim Cheung
There is a way station floating in the Bleed, the space between macrocosms. It is a still point in the whole of reality, where a woman is trying very hard not to go insane and make everything die. But it is haunted by the ghosts of 52 universes, and she is losing her grip. If the wild cat can't rescue her, and she loses, the Multiverse gets poisoned to death.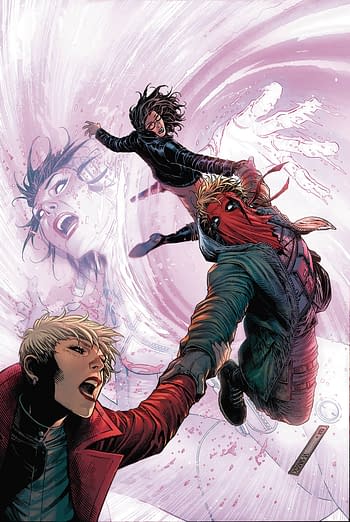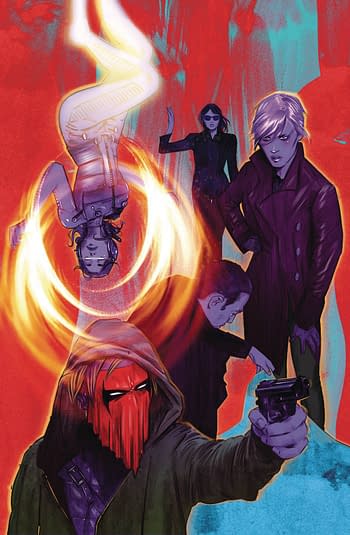 WILDCATS #3
(W) Warren Ellis (A) Ramon Villalobos (CA) Jim Cheung
The wild CAT is partly crewed by members of an expedition from another planet. They have caught the attention of another expedition. One from another universe. The Kherans in the CAT were going to turn Earth into a slave world. The Forerunners from another universe need to turn Earth into a Warworld. And they're going to use Adrianna to do it. With a boom tube and a mother box