Cover Variance: Jim Lee's Sandman
The Comic Book Legal Defense Fund is running a retailer membership drive. After announcing DCBS and Things From Another World as their first comic store corporate sponsors, they will be giving exclusive CBLDF variant covers to retailer members who sign up.
This includes a variant of Sandman Overture #1 by Jim Lee and a Comics Code-style variant cover of Mighty Avengers #1.

Retailer membership costs from $100 a year. Hastings have a batch of new exclusive covers to peruse for upcoming Marvel books, X-Men: Battle Of The Atom #1, Mighty Avengers #1 and Spider-Man 2099 hitting Superior Spider-Man #17.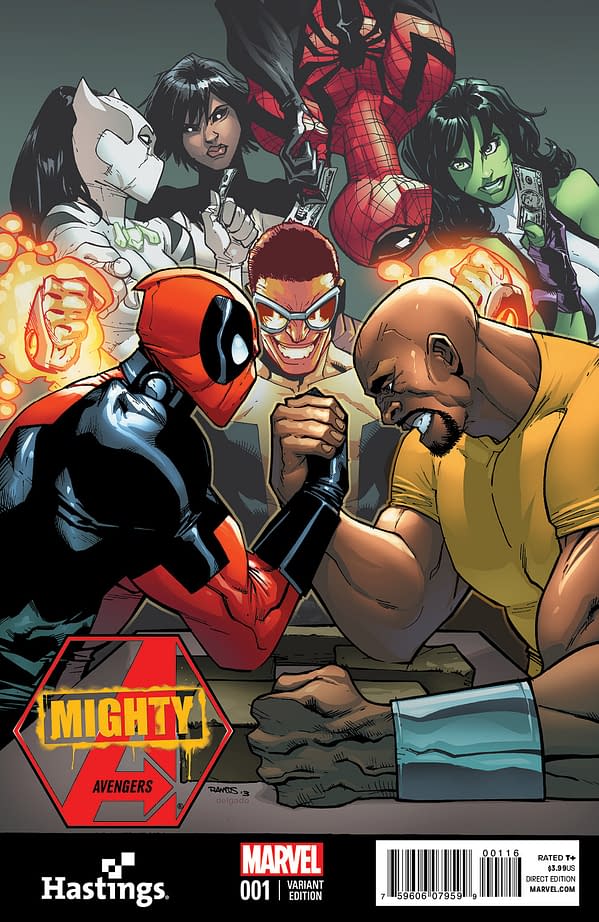 And here's sketch artwork towards an upcoming cover for My Little Pony variants for Larry's Comics.