Tara Avery writes for Bleeding Cool: It's hard being young and in love for the first time. You wonder if your crush likes you back. You struggle to hide your feelings. If you find it within you, you work up the nerve to let that special someone know how you feel. Then there's the first date and choosing that right moment for a first kiss, all the while fighting off the dread of rejection. And that's just if you're straight.
If you're on the LGBTQAIU spectrum, the complications don't end there. What if you're crushing on someone of a gender you're not supposed to be attracted to? What if you're crushing on more than one person, even people of more than one gender? What if you're not even sure that you're the gender you're supposed to be? What if you're not into sex? That is, you're not simply uninterested in sex with your crush; you're not interested in sex at all. Young love can be intoxicating, invigorating, confusing, and sometimes even terrifying all at the same time, especially if you're queer.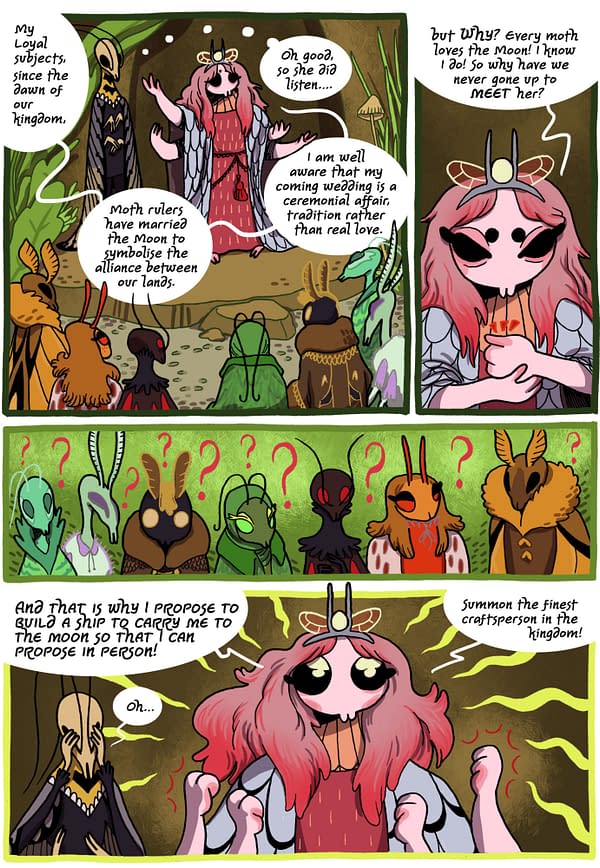 That's what Crush: First Love, New Talent is all about.
This book was conceived over dinner one evening after a long day at San Diego Comic-Con in 2017. Viktor Kerney, author of Strangelore, had recently joined the board of Prism Comics, a nonprofit organization devoted to promoting LGBTQ comics and comics creators. I was also a Prism Comics board member at the time, and I still am. I had started Stacked Deck Press to publish a special book called ALPHABET as a tribute to the Prism Comics Queer Press Grant just the year before. Viktor thought another such anthology, perhaps devoted to the theme of first love, would be a good way to generate interest in our organization. I thought the theme would be a great way to introduce a whole new generation of LGBTQAIU comics creators to readers. From there we got down to details.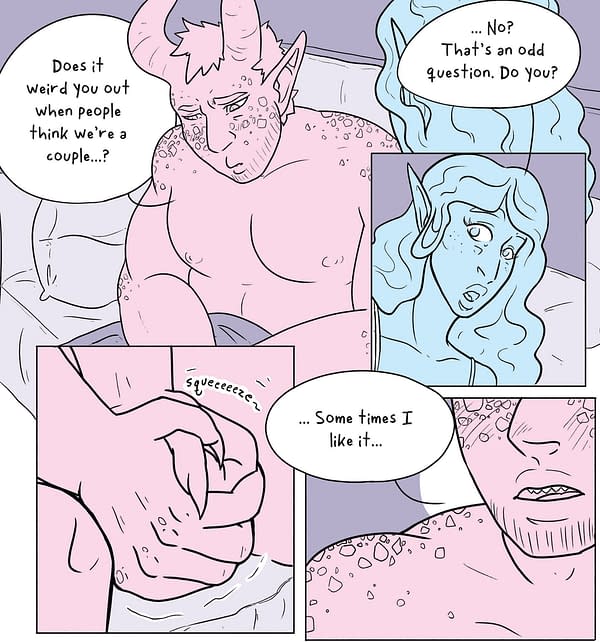 We conducted a talent search for up and coming queer cartoonists. After an open call for submissions we narrowed the roster down to 24 cartoonists and creative teams, and their stories are as delightful and as varied as the LGBTQ community itself. We also made a point to reach out to creators of emerging identities, and as a result, Crush includes stories reflecting asexual, polyamorous, nonbinary, and other kinds of queer romantic experience. We have a story about a pansexual virtual rock star who wants to house his AI in a robot body to experience physical love. Another story is about a demon and an elf who are surprised to learn that they're more than just friends. Yet another is about a queen whose demanding attitude toward a master craftswoman masks more tender emotions.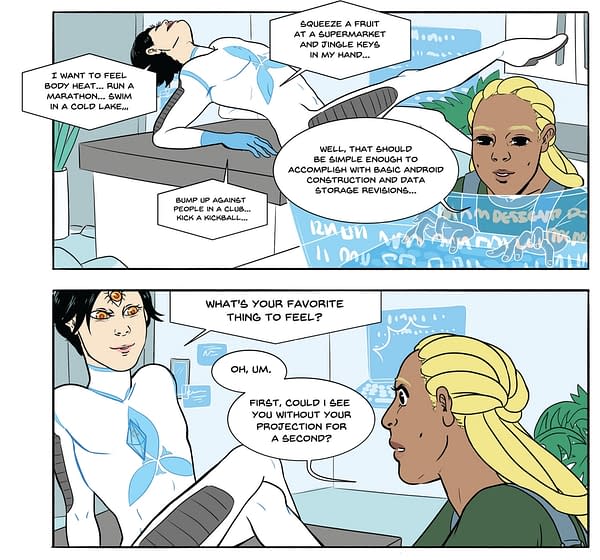 With the help of Crush contributor Mike Ciriaco, we were able to obtain some promotional help from the City of West Hollywood. We were granted some funds for development of the project, and we also were provided with a launch party scheduled this June 30th at the West Hollywood Public Library as part of the city's celebration of Pride Month. Several of the contributors to the anthology, including Cape Verdean American nonbinary cartoonist Ravi Teixeira and creator of Woof Galaxy Max Spragovsky, will be performing a live reading of their stories from the book at the event. We will make special advance copies of Crush: First Love, New Talent available for purchase for attendees at our book signing shortly thereafter.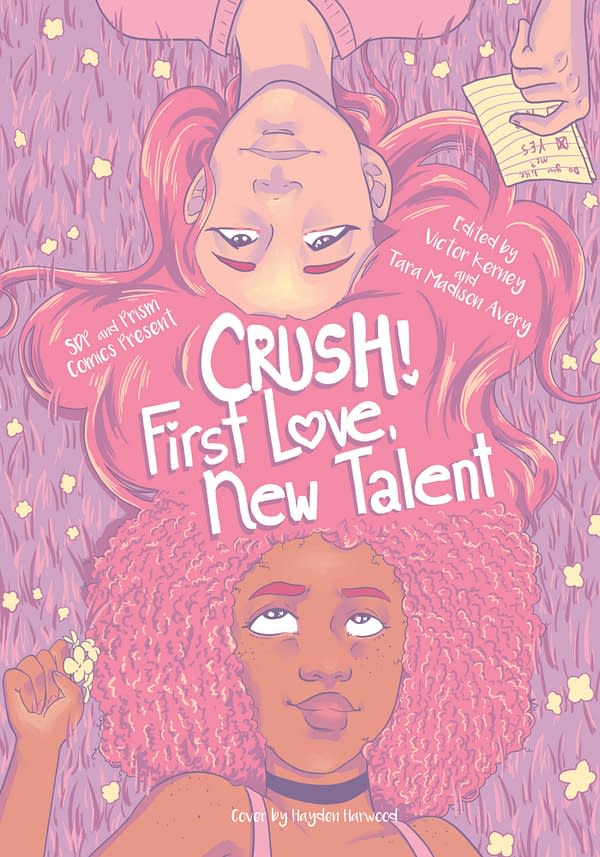 That much gets this special book out to a group of partygoers, but in order to make Crush available to a wider audience, we have launched a Kickstarter campaign to print and distribute it more widely. That's where you come in. If you want to see what the future of queer comics looks like and get a glimpse at the state of modern young love, please back our project. The Kickstarter campaign for Crush: First Love, New Talent lasts until July 10th. We are adding a special backer reward at the $50 level which includes a copy of the 2017 Lambda Literary Finalist ALPHABET: The LGBTQ Creators from Prism Comics, and a copy of the Transgender Heroes Coloring Book to say thanks to Bleeding Cool and its readers for their generous support.
Enjoyed this article? Share it!