Cry Havoc And Let Loose The Brewdogs Of War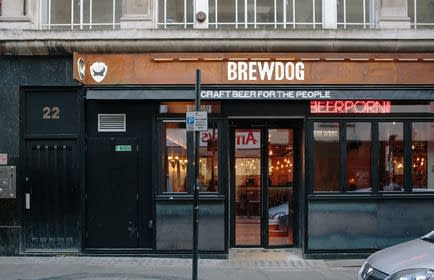 There is a strong relationship between British comic book creators and public houses. Many a comic has been pitched and won over a pitcher. Many a whine over payment and credit over a wine. Many a tear over a beer. And other examples that don't rhyme quite as easily.
Wednesday sees the launch of Cry Havoc, the lesbian werewolf drama by Si Spurrier and Ryan Kelly and published by Image Comics.
On the same day, Brewdog Soho, a pub on Poland Street, Soho, will launch a gallery exhibition for the comic book, in their downstairs bar, available to view during opening hours from 7.30pm on that evening…
Anyone else fancy popping by for a pint of dog?