DC Comics teased something they referred to as "the ultimate DC membership" on Twitter today.
The ultimate DC membership is coming, thanks to @TheDCUniverse. Sign up here for updates on exclusive original series and more: https://t.co/MByVfpK2CH #DCUniverse pic.twitter.com/lT4uyshLH7

— DC (@DCComics) May 2, 2018
It looks to be something called DC Universe, and at first glance, it appears to be either be, or be connected to, the upcoming DC digital streaming service, especially since the only content advertised are the three shows expected to be exclusive to that service: Titans, Young Justice, and Harley Quinn. But DC's wording implies it will be something more than just a streaming service, as does a tweet from DC writer Dan Jurgens:
Just the start of something sure to be remarkably cool! https://t.co/x4zbsRdPqh pic.twitter.com/Uxo4Rz4pRq

— Dan Jurgens (@thedanjurgens) May 2, 2018
Okay, so what is it, if not just Netflix for DC shows? What makes it "the ultimate DC membershop?" Our first thoughts go to a long-awaited answer to Marvel's Marvel Unlimited service, offering subscription access to DC's digital back catalog of comics. But we wanted to learn more, so we clicked on the "Press Inquiries" link at the bottom of the site, and found ourselves emailing DC@spark.com. Spark.com appears to be an online dating website.
Is DC trying to hook its readers up? We don't know what to make of this, but post your own speculation in the comments below. We'll be sure to update you if DC responds to our email, or slides into our DMs as the case may be. You can head to the website and sign up for updates. Check out the logo (and the show logos) below: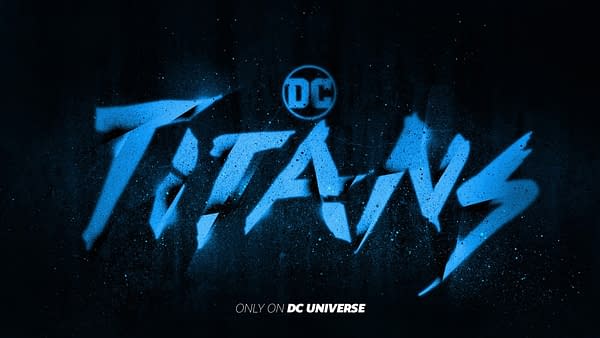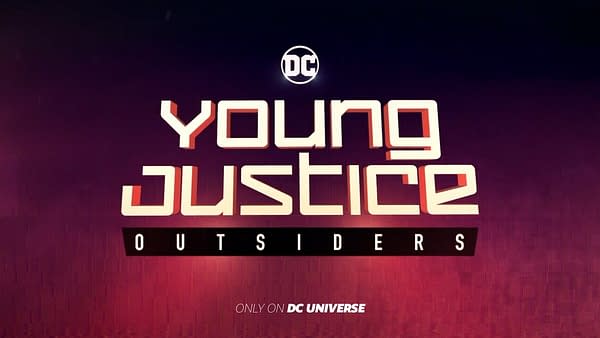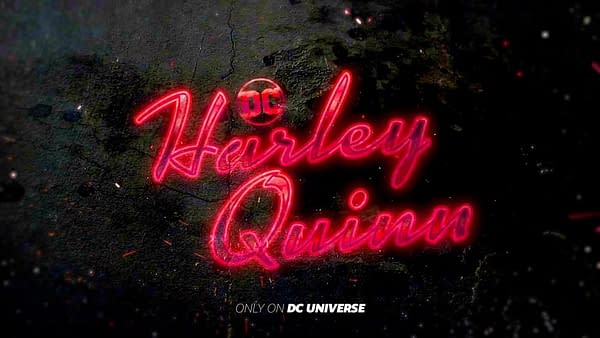 UPDATE: The mystery has been solved, at least as it regards the weird connection with online dating site Spark.com. It seems the original email address was a typo, as the site has been updated now to direct emails to DC@sparkpr.com. But lest you think we were making it up, we did take a screencap earlier: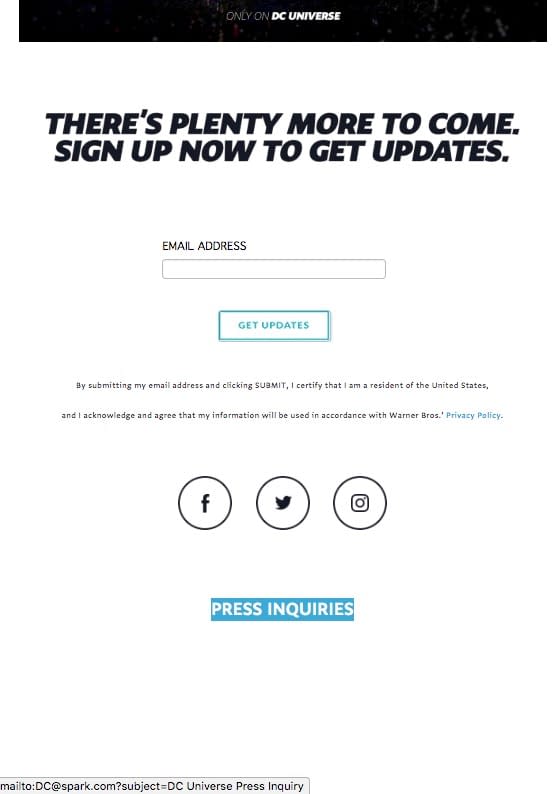 Enjoyed this article? Share it!